Sometimes science only confirms what you already know. For example, stress negatively affects performance, resulting in poorer quality of work, decreased leadership effectiveness and increased error rates.
Or listening to music. Research confirms what surgeons already know: When you already possess considerable skill, listening to music can help you relax and improve your focus. Research also confirms something else we all know: Listening to up-tempo music can increase your pace and endurance without making you feel more tired.
But sometimes, science points out what we don't know. Like when listening to music can negatively affect your performance.
Learning something new? Turn music off
When you need to develop or improve a skill, to synthesize information, to solve a problem, to rehearse a presentation or sales demo — basically learn anything new — research published in 2014 in PsyCh Journal shows that listening to music causes your performance to suffer.
Why? When certain tasks are performed in the presence of background ("irrelevant") sound — music, conversation, construction, etc. — the performance of those tasks automatically suffers.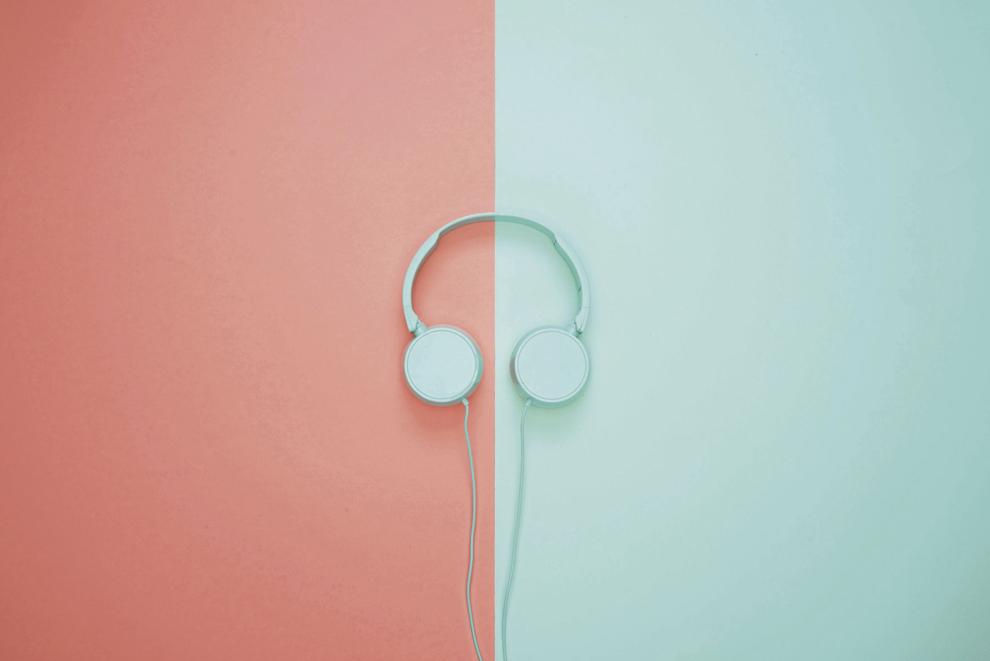 While music can make work or studying less boring, it also makes the time you spend a lot less effective. Your brain still processes the music, even if you think it's in the background. That's especially true when music includes lyrics.
And that's even more true if you sing along.
A 2012 study published in Accident Analysis and Prevention shows that singing along increases your mental workload, automatically decreasing the brainpower you can apply to whatever you're trying to learn — or analyze, assess or determine.
And then there's this: Listening to new music causes your body to automatically release a burst of dopamine, a feel-good chemical messenger that naturally draws some amount of attention away from whatever you're trying to learn or do.
When not to listen to music while working
When you need learn, analyze or decide.
When the music you're listening to is new to you.
When you know the music so well you'll be tempted to sing along.
How music can help
So when should you listen to music at work? Here are some tips to keep in mind:
When you need to perform a relatively repetitive task, especially if you're already good at that task.
When your workspace is already noisy, which forces your brain to multitask. A University of California study found that multitasking impedes the brain's ability to absorb information.
When you need to relieve stress. A study presented at the American College of Cardiology conference shows listening to "soothing music" for 30 minutes a day can lessen your anxiety.
Sound advice
The next time you're tempted to listen to music, think about the work you'll be doing.
If it's a relatively mindless or automatic task, then by all means crank it up. But if you need to learn, evaluate, make decisions or apply all your mental effort to whatever is in front of you, make sure your environment is as quiet as possible.
While that might "sound" really boring, your effectiveness and performance will definitely benefit.
100 best albums of 2020
#100. 7G by A. G. Cook
#99. Shrines by Armand Hammer
#98. Eternal Atake by Lil Uzi Vert
#97. Gold Record by Bill Callahan
#96. Notre-Dame-des-Sept-Douleurs by Klô Pelgag
#95. See You Tomorrow by The Innocence Mission
#94. Jump Rope Gazers by The Beths
#93. Anime, Trauma and Divorce by Open Mike Eagle
#92. Sideways to New Italy by Rolling Blackouts Coastal Fever
#91. Good Luck Everybody by AJJ
#90. Magic Oneohtrix Point Never by Oneohtrix Point Never
#89. Dark Matter by Moses Boyd
#88. Likewise by Frances Quinlan
#87. Earth by EOB
#85. Marigold by Pinegrove
#84. Melee by Dogleg
#83. Sixteen Oceans by Four Tet
#82. The Unraveling by Drive-By Truckers
#81. Kick I by Arca
#80. Ungodly Hour by Chloe X Halle
#79. There Is No Year by Algiers
#78. Myopia by Agnes Obel
#77. Mestarin Kynsi by Oranssi Pazuzu
#76. A Written Testimony by Jay Electronica
#75. West of Eden by HMLTD
#74. The Common Task by Horse Lords
#73. Miss Colombia by Lido Pimienta
#72. Chromatica by Lady Gaga
#71. Innocent Country 2 by Quelle Chris & Chris Keys
#70. K.G. by King Gizzard & the Lizard Wizard
#69. The Universal Want by Doves
#68. Heavy Light by U.S. Girls
#67. Mordechai by Khruangbin
#66. Mystic Familiar by Dan Deacon
#65. Serpentine Prison by Matt Berninger
#64. Cenizas by Nicolas Jaar
#63. Down in the Weeds, Where the World Once Was by Bright Eyes
#61. Inner Song by Kelly Lee Owens
#60. Inlet by Hum
#59. Swimmer by Tennis
#58. Un Canto por México Vol. 1 by Natalia Lafourcade
#57. We're New Again: A Reimagining by Makaya McCraven by Gil Scott-Heron/ Makaya McCraven
#56. Róisín Machine by Róisín Murphy
#55. Untitled (Black Is) by Sault
#54. Descendants of Cain by Ka
#53. Imploding the Mirage by The Killers
#52. Ohms by Deftones
#50. Notes on a Conditional Form by The 1975
#49. I Disagree by Poppy
#48. Miles by Blu & Exile
#47. 3.15.20 by Childish Gambino
#46. Unlocked by Denzel Curry X Kenny Beats
#45. Reunions by Jason Isbell and the 400 Unit
#44. Letter to You by Bruce Springsteen
#43. Ultimate Success Today by Protomartyr
#42. Homegrown by Neil Young
#41. Visions of Bodies Being Burned by Clipping
#40. It Is What It Is by Thundercat
#38. Man Alive! by King Krule
#37. No Dream by Jeff Rosenstock
#36. Songs by Adrianne Lenker
#35. Making a Door Less Open by Car Seat Headrest
#34. 2017-2019 by Against All Logic
#33. Sawayama by Rina Sawayama
#32. Purple Moonlight Pages by R.A.P. Ferreira
#31. Color Theory by Soccer Mommy
#30. Ultra Mono by Idles
#29. græ by Moses Sumney
#28. Have We Met by Destroyer
#27. Suddenly by Caribou
#26. A Hero's Death by Fontaines D.C.
#25. Microphones In 2020 by The Microphones
#24. Lianne La Havas by Lianne La Havas
#23. Women In Music Pt. III by Haim
#22. Song Machine: Season One by Gorillaz
#21. Song for Our Daughter by Laura Marling
#20. Saint Cloud by Waxahatchee
#19. What's Your Pleasure? by Jessie Ware
#18. American Head by The Flaming Lips
#17. Alfredo by Freddie Gibbs & The Alchemist
#16. Circles by Mac Miller
#15. How I'm Feeling Now by Charli XCX
#14. After Hours by The Weeknd
#13. Miss Anthropocene by Grimes
#12. Future Nostalgia by Dua Lipa
#11. The Ascension by Sufjan Stevens
#10. Rough and Rowdy Ways by Bob Dylan
#9. Folklore by Taylor Swift
#8. Heaven to a Tortured Mind by Yves Tumor
#7. Set My Heart on Fire Immediately by Perfume Genius
#6. Shore by Fleet Foxes
#5. The Slow Rush by Tame Impala
#4. Punisher by Phoebe Bridgers
#3. RTJ4 by Run The Jewels
#2. The New Abnormal by The Strokes
#1. Fetch the Bolt Cutters by Fiona Apple