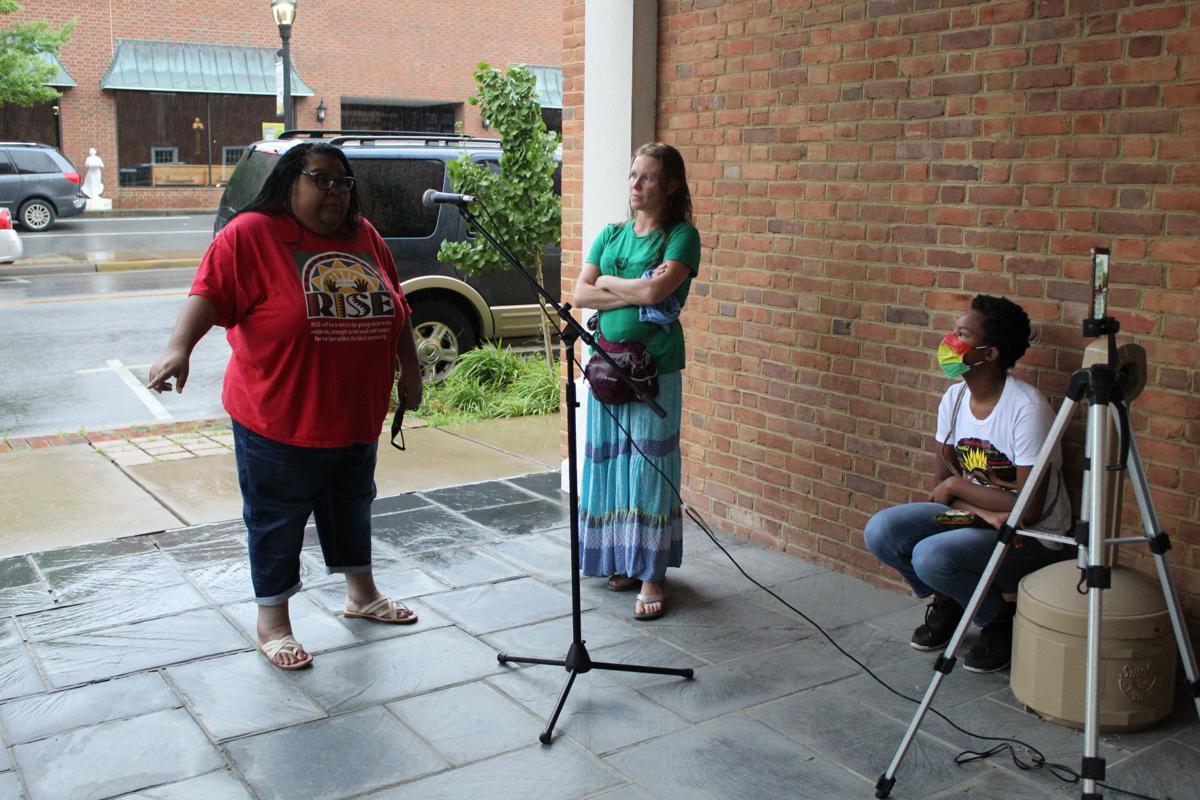 Rain didn't deter about 10 city residents from gathering Thursday evening outside city council chambers to further discuss their concerns with Waynesboro Public Schools reopening plans.
A Black advocacy organization, RISE, organized the rally that lasted about an hour.
Those in attendance discussed internet access issues, as well as concerns with teaching at home through virtual learning.
The group advocated for delaying the start of school until after Labor Day. The start of the school year was already delayed two weeks to Aug. 18.
"We want to make the transition to school as safe as possible," one attendee said. "Everyone wants to go back to school, but it has to be a safe environment. We don't want to move into it like we did opening states and then have to close the schools back up."
"My thought is, why can't it be delayed [after Labor Day]? School used to start after Labor Day anyway. Why can't we wait?" one parent asked. 
The group agreed school can be a refuge and attending in-person may be more beneficial than 100% virtual for some students, but want to slow down returning students to classrooms.
"There's too many ifs in this situation with no answers," RISE co-founder Sharon Fitz added. "We can teach students later, but you can't get them back when they're gone."
A separate online petition also circulated calling for the first 9 weeks of school to be 100% online for all students. The petition had just 20 signatures as of Thursday.
The school board held a special called meeting Wednesday to discuss reopening plans, but there was no public comment period because the meeting was not advertised three days in advance as mandated by Virginia open meeting laws.
Chanda McGuffin, a parent and fellow RISE co-founder, said she invited all Waynesboro School Board and City Council members to Thursday's rally, but none attended.
"If [Waynesboro Superintendent Jeff Cassell] can't stand here, how do you think he's going to face a mother who's about to lose their child?" McGuffin said.