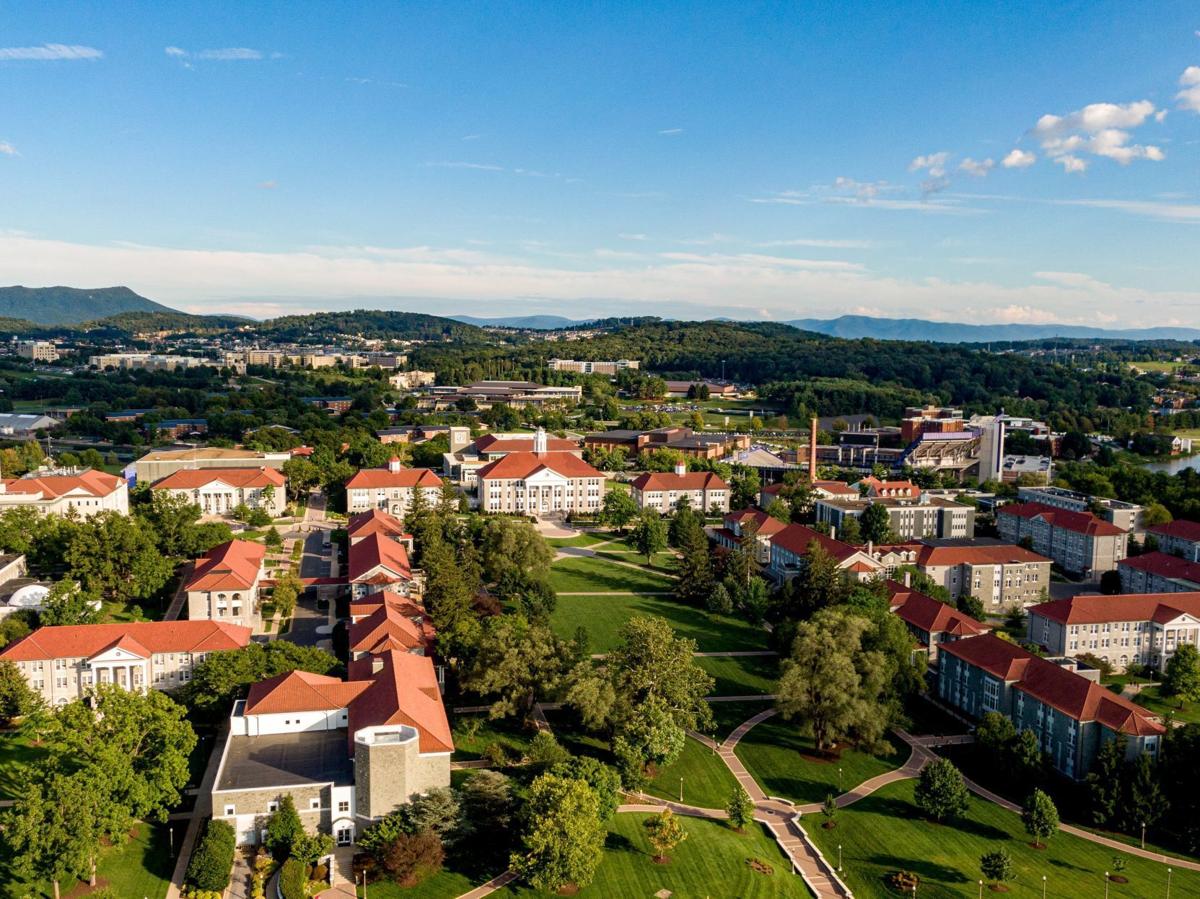 James Madison University is renaming three buildings that had been named to honor Confederate leaders.
The university's board of visitors on Tuesday unanimously voted to change the names of Ashby, Jackson and Maury halls, a move students, campus organizations and alumni had called for. JMU immediately removed signage for the buildings on the university's Quad, and assigned temporary names.
"For many people, the memorialization of Confederate leaders on campus was a painful reminder of a history of oppression and racism in our country," JMU Board of Visitors Rector Lara Major said in a statement. "JMU believes in creating an equitable learning and working environment where all feel welcomed and valued. These building names were incongruent with that vision."
The university said in a news release that the history of the buildings and their names will be displayed inside and online.
Ashby Hall is named for Confederate Gen. Turner Ashby, who was killed less than 2 miles east of the university's Harrisonburg campus. Jackson Hall, JMU's first residence and dining hall, was built in 1909 and named for Confederate Gen. Stonewall Jackson.
Maury Hall, the university's first academic and administrative building, was completed that same year and is named for Matthew Fontaine Maury, a scientist who joined the Confederacy.
The governing board's vote came after a recommendation last month from President Jonathan R. Alger and the university's administration to change the names.
"I am grateful for the board's support not only in the decision to remove Confederates' names from these buildings, but in the deliberative process we took to get to this point," Alger said in a statement Tuesday.
"While there is much work to be done to increase equity and inclusion at JMU beyond changing three building names, the university becomes better and stronger in striving to live out those values. This is a proud day for the university."
The university is not considering changing the name of the school, which honors the slave-owning fourth U.S. president who was chief architect of the U.S. Constitution.
(804) 649-6012
Twitter: @jmattingly306
Be the first to know
Get local news delivered to your inbox!