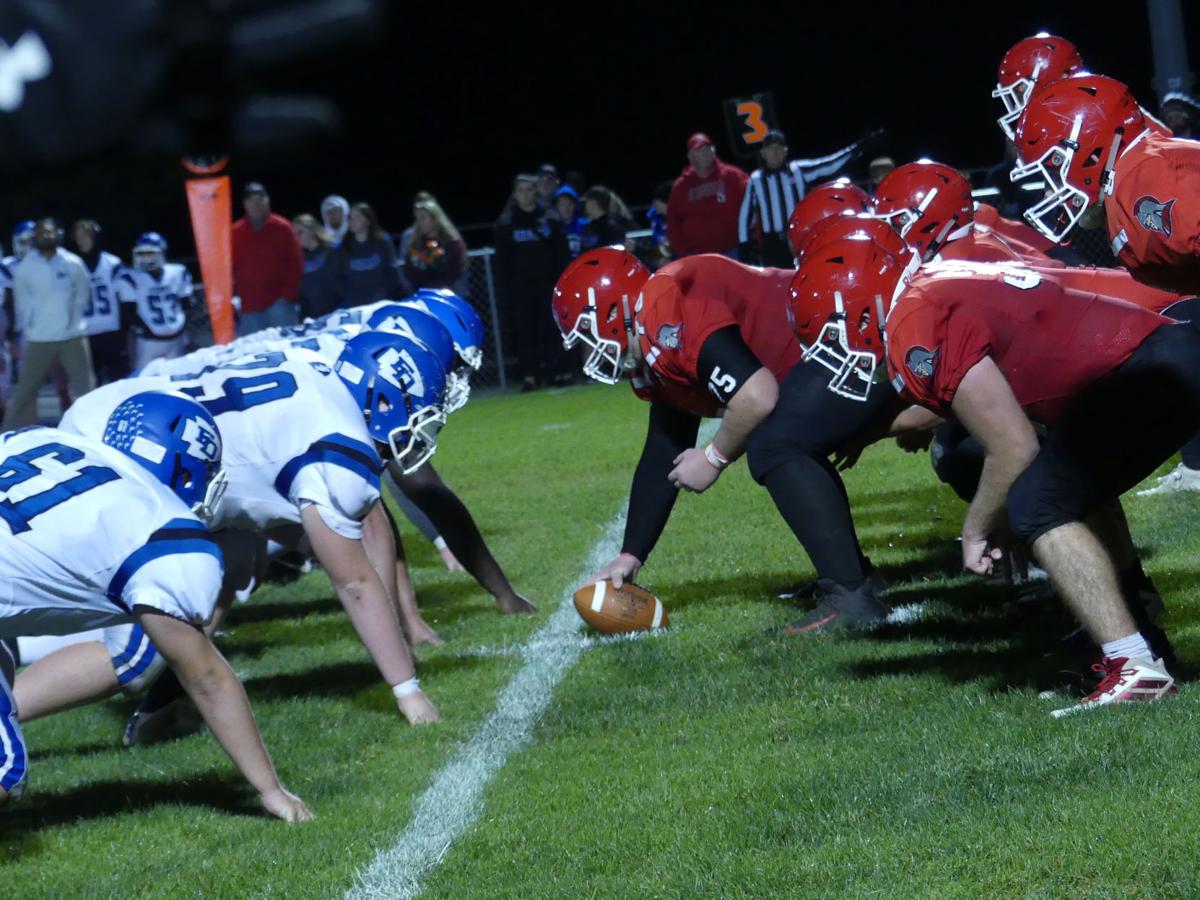 The Virginia High School League Executive Committee moved one step closer to a decision on return-to-play policies Wednesday during a highly anticipated special meeting.
VHSL executive director Billy Haun unveiled a three-model recommendation plan for executive committee members to take back to their constituents to discuss. None of the three models include high school football being played in the fall.
"It's important to remember that in all these models, playing sports in high-risk category depends on being out of the current Phase III guidelines," Haun said. "All our efforts will continue towards advocating for the opening of sports and activities in a safe and reasonable way that will protect athletes, activity participants, coaches, officials and the public. The VHSL will continue making judgments based on the best available information and directives provided."
Model 1 includes keeping sports in their respective seasons and following guidelines set forth by Gov. Ralph Northam, the Virginia Department of Health and the Virginia Department of Education.
The VHSL executive director said this model system was used by the New York State Public High School Athletic Association and a similar plan had been adopted in parts of Maryland.
Under Model 1, all current sports will remain in their current seasons. Low and moderate risk sports, such as golf and cross country, would be allowed to participate. High-risk sports such as field hockey, volleyball, football and cheerleading would be canceled.
"Playing anything in the fall leaves open the possibility of shortened seasons or potential of no seasons," Haun said.
The second model included moving spring sports, such as baseball, softball, track, tennis and soccer, to the fall and having the fall sports take place in the spring. Haun raised concerns that in this scenario, if a spike in COVID-19 cases happened in the fall, it could cause spring athletes to have their seasons canceled for the second year in a row. In addition, boys and girls lacrosse season would not be played because they are considered high-risk activities.
Courtland High School principal Cliff Conway voiced concerns with this option.
"I can't imagine moving sports, flipping seasons, and then going to my coaches and telling that that their season is not going to happen again," he said.
The final model pushes all high school sports back until December and includes a truncated schedule for all sports. Under this plan, winter sports would start Dec. 14 with the first game slated for Dec. 28, and will last through Feb. 20.
Fall sports would start practices on Feb. 15, with the first games slated for March 1, and would extend through May 1. Spring sports would start Apr. 12 with the first game slated for Apr. 26 and the season would end around June 26.
Postseason play would also be different. York High football coach Doug Pereira suggested a "college bowl" option for playoffs that would allow all schools to participate. Teams would be paired regionally based on a points system and would play teams of equal competition.
Schools would have an opportunity to get sponsorships for these matchups and can generate revenue through concession sales. In terms of ticket sales, proceeds will be split 50/50 with the participating schools, and the VHSL.
Jamestown High School principal Howard Townsend, along with many executive committee members on the call, believed the last scenario could be the best option for athletes to participate.
"Model 3 to me, gives us the most flexibility," he said. "It does kick some decisions down the road, but it keeps some doors open."
According to the National Federation of High Schools, six state athletic associations have announced plans to delay or alter fall sports in their areas, including Arizona, Kentucky, New Jersey, Tennessee, Washington and West Virginia.
On Monday, Tennessee Gov. Bill Lee told the LaFollette Press that "I think it's pretty clear that it's pretty clear that football and soccer are going to be a part of the landscape this fall."
Also, this week, North Carolina High School athletic association declined to make a decision on the return of high school sports as they continued to weigh its options.
New Mexico announced plans to switch football and soccer to the spring. Mississippi and Florida are also expected to meet this week to outline plans.
The VHSL Executive Committee unanimously voted to delay fall sports until its July 27 meeting and suspended the July-August dead period. Out-of-season practice and conditioning is still permitted at the schools.
York High principal Shannon Butler, who also chairs the VHSL executive committee, agreed.
"The goal in all our discussions has been to provide our student athletes and activity participants the best opportunity to return to the playing fields, courts, track and stages during this school year in a safe environment as possible," she said. "Our decision today will allow members of the executive committee to collaborate with the regions and groups that they represent to make a decision on July 27 that is in the best interest of our students moving forward. Our ultimate goal would be to have all of our student athletes [given] the opportunity to safely represent their schools on the playing field during the 2020-21 school year."
Be the first to know
Get local news delivered to your inbox!