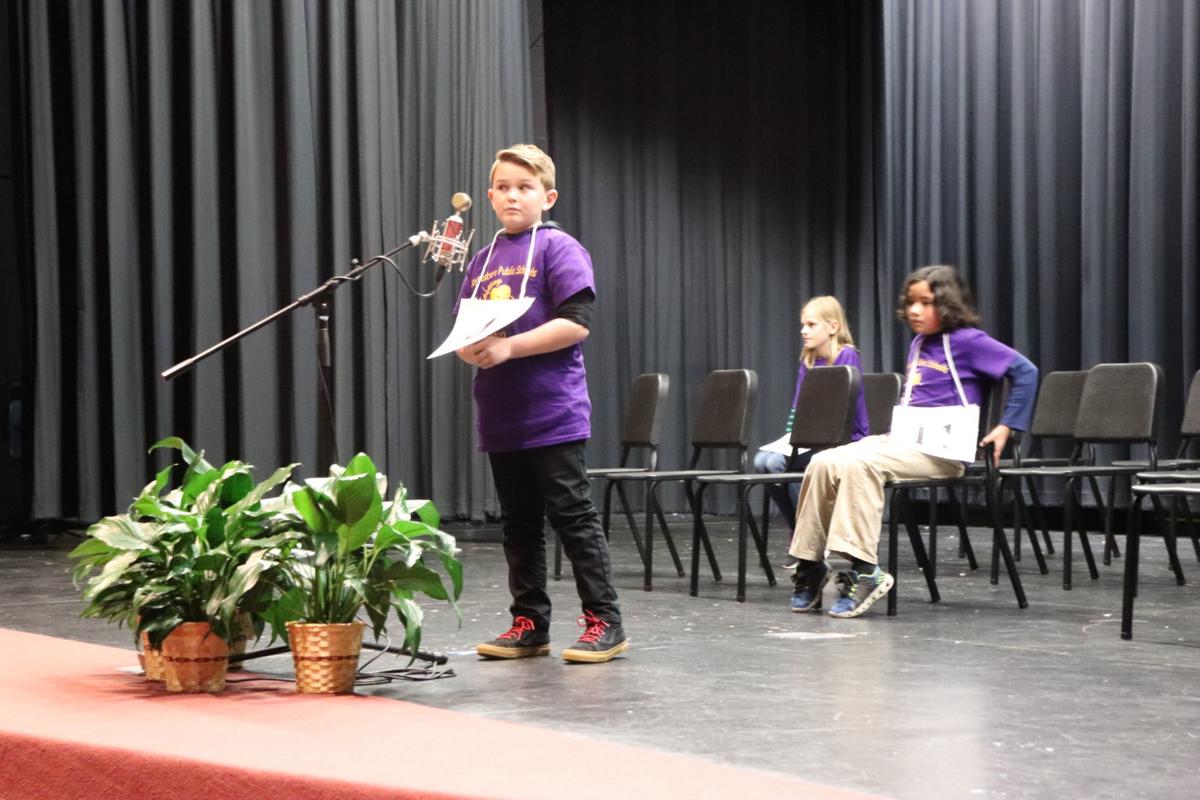 Thursday night's spelling bee had a fascinating ending.
After vying for the win through several rounds at the Waynesboro Public Schools spelling bee, Aidan Rodriguez, a fifth-grader from Westwood Hills Elementary School, won by correctly spelling the word "fascinating."
Fifth-grader Jack Blaylock of Berkeley Glenn Elementary School placed second.
Nineteen students in grades five through seven came together at Kate Collins Middle School for the Waynesboro Public Schools spelling bee, representing their five individual schools — Westwood Hills, Berkeley, Wenonah, William Perry elementary schools and Kate Collins Middle.
Rodriguez and Blaylock both said they were excited they were continuing on to the regional bee at Albemarle High School in March.
"I got the words late," Rodriguez said. "I don't even know if any of the words I practiced, I said."
Blaylock said his parents kept reminding him to study, which he did by writing the words to help solidify them in his mind.
Rodriguez gave advice to any students who want to be successful in a spelling bee: "You're not going to know all those words, because it's a big packet. The best thing to do is just take your time. Try to remember each word. There's no point if you just glance through them and you don't remember any of them. Just try to remember as much as you can."
Assistant Superintendent Vermell Grant said she was proud of all the spelling bee participants, adding they all worked hard to reach the city-wide competition.
Skyler Sloat, a fifth-grader at Wenonah Elementary School, and Kate Collins Middle School sixth-grader David LeMasney are alternates for the regional bee.
Each of the 19 students received a bag filled with goodies donated by various sponsors of the spelling bee.
Be the first to know
Get local news delivered to your inbox!