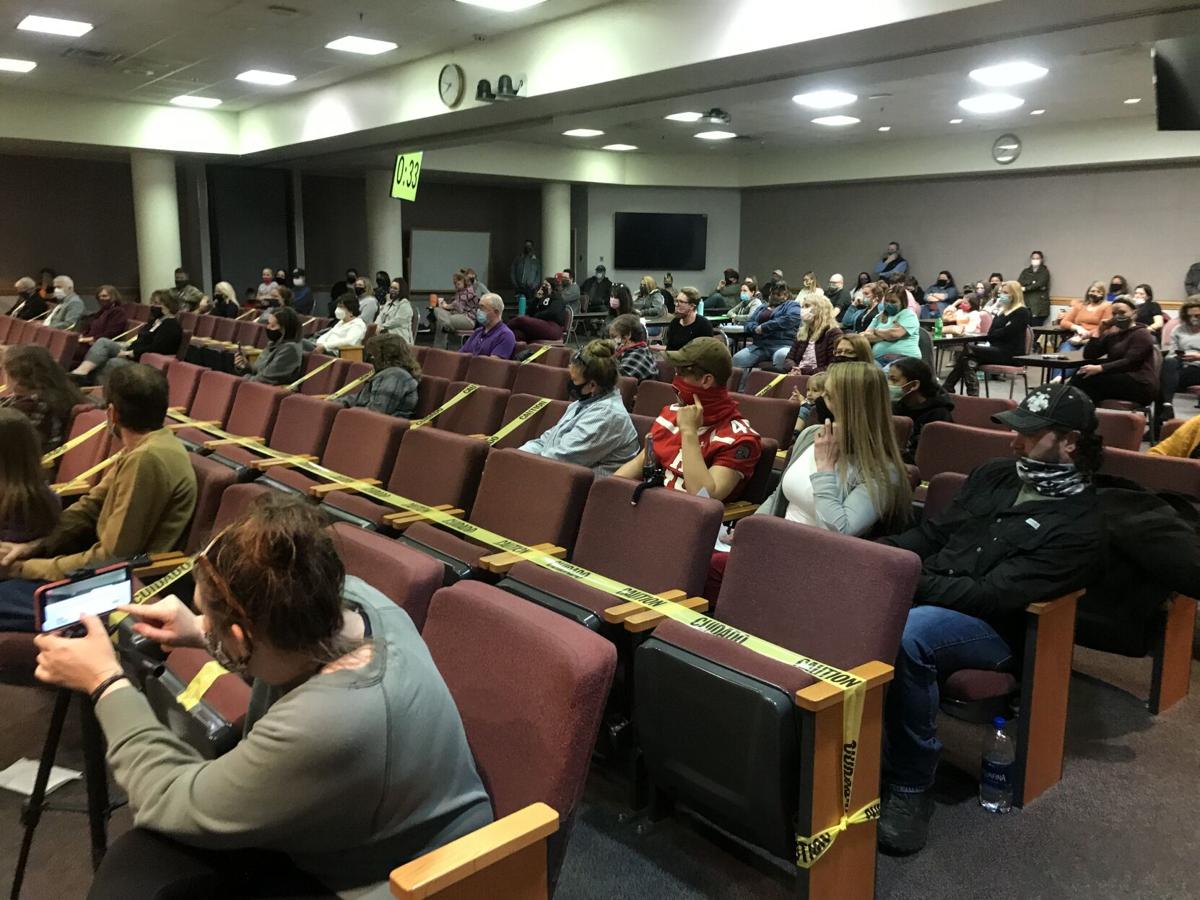 VERONA — Augusta County students now have the chance to attend school in person four days a week starting April 15 if they wish to do so.
The Augusta County School Board voted unanimously to expand its hybrid model at Thursday night's meeting.
"When we started this program at the beginning of the year in September, we all said that we're all in this together. Our teachers, our students, our parents and our community. That vision has not changed. We all need to work together to make this work," said Superintendent Eric Bond.
Since September, the county has operated under a hybrid model of instruction. Students attended school two days a week and had virtual instruction three days a week. Virtual instruction is still an option for students, Bond said, and hybrid students who don't feel comfortable attending school in person four days a week may switch to virtual learning.
On Feb. 5, Page Hearn created a "Get our Children Back in School" event on Facebook after she spoke at the February school board meeting. At that time, North River representative Nicholas Collins said the board should start discussing when students might return to the classroom.
Before Tuesday night's vote, 27 members of the community, including parents, teachers, students, doctors and nurses, spoke in favor of getting students back in school as soon as possible. They also shared many of the same concerns about students — failing grades, depression, anxiety and the impact of social isolation that's resulted from virtual learning.
A freshman's mom said her son is struggling with anxiety and depression and has completely shut down.
"I go to work every day and pray to God he's alive when I get back," she said. "It's sad, but it's true."
Dr. Amanda Gerber, a local pediatrician, said children aren't thriving without a full-time, in-person education. Gerber said she's prescribing three times as many antidepressants as she was before and has documented findings of self-inflicted wounds over the last year.
Although there was much support of students returning to school four days a week, not everyone agreed.
Barbara Spitz, an ESOL instructor at Wilson Memorial High School, said it would be difficult to return to in-person learning four days a week because of logistical concerns and the planning teachers would need to do to prepare for students returning to school.
Spitz's comments were met with disapproval from the crowd, many of whom had shared their struggles with working full-time and helping their children with virtual learning. Tom Goforth reminded everyone to be respectful.
After nearly two hours of public comment, a motion was made by Dr. John Ocheltree to get kids back in school as soon as feasibly possible. David Shiflett amended the original motion to include the date of April 15.
Board members approved the amendment 6-1, with Nicholas Collins voting against it because he wanted to start a week earlier. The board then unanimously approved the amended motion.
Shiflett said the board's goal has been to get students back in school since last March.
"We're not going to make everybody happy, and that's just the way it is," Shiflett said. "We're in a situation where we're kind of damned if we do, damned if we don't, but I can assure you that the decisions that this board makes we always take into account what is best for our students."
Bond encouraged teachers and students to continue following the same mitigation strategies that have been in place since schools opened in September. Monday will remain a virtual day when students return in April so that schools can be deep cleaned, he said.
To allow teachers to prepare for students returning four days a week, there will be teacher workdays April 13 and 14.