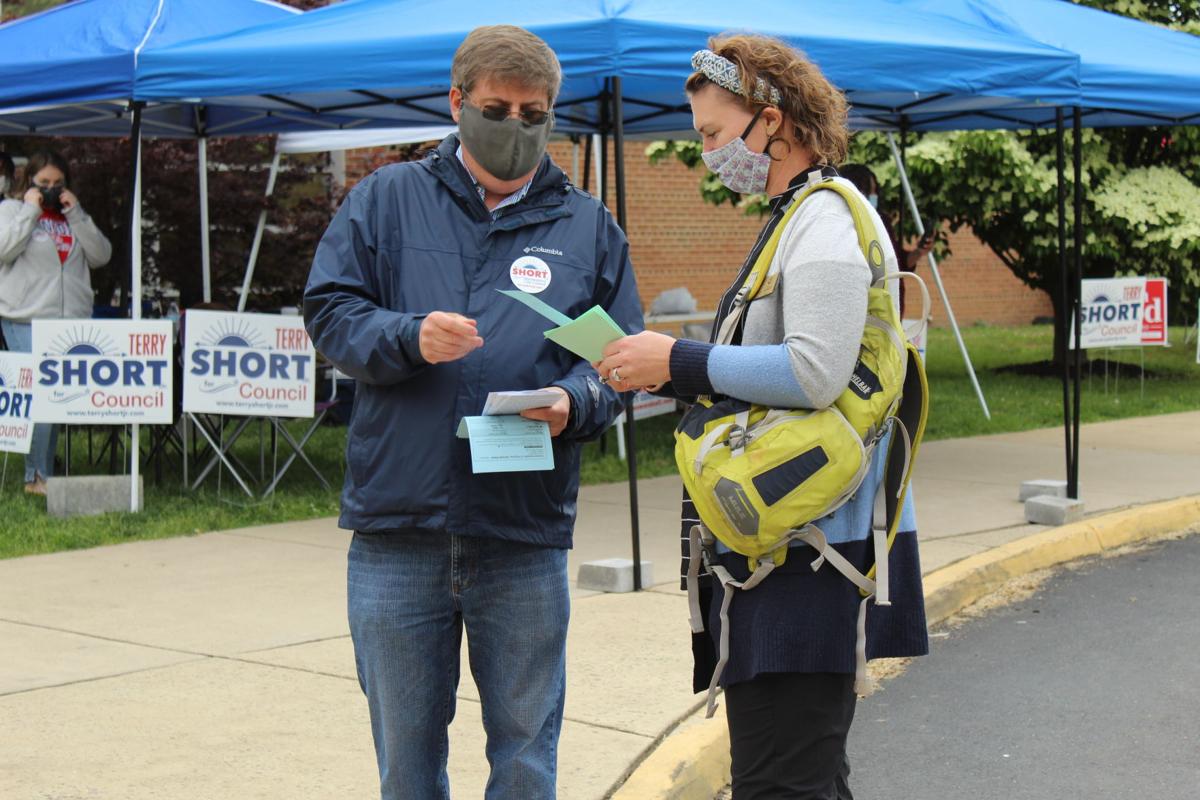 May municipal elections could be a thing of the past in Waynesboro if Gov. Ralph Northam signs a bill implementing the change. 
Senate Bill 1157 would shift all Virginia elections for city, town council and school board from May to November. Sixteen cities and more than 100 towns across the Commonwealth currently hold May elections.
Almost 1 million voters would be impacted by the change, according to the data from the Virginia Public Access Project. 
Waynesboro's Director of Elections Lisa Jeffers said holding the election in November is a "fiscally sound" idea for the city, with an estimated $15,000 in savings.
"It saves the locality money because in Virginia we hold elections every November. The ballot may be a little longer depending on the candidates and issues on ballot and opposition. Naturally, the local candidates will be farther down on the ballot," Jeffers said.
The change may also promote a higher voter turnout as more people are engaged in voting in November rather than in May, she said. 
From 2016 to 2020, voter turnout in Waynesboro's municipal elections increase by 0.3% from 20.9% to 21.2%. In November 2020, the city saw a 72.9% voter turnout, an increase from 70.11% in 2016.
"May turnout numbers are very low and, regardless of the turnout or what election is happening, all the same facets to conduct an election must be done," Jeffers said. 
May elections also prohibit some 17-year-old voters from participating, Jeffers added.
"For example, if you are turning 18, as long as your turn 18 by the General Election date, you can register. Typically, City Council elections are held in the even years when a presidential primary also is held. A 17-year-old can register and vote in the March presidential primary, but if they don't turn 18 by the May election, they can't vote. This actually happened in Waynesboro last May. This can be confusing, especially if a June primary is held," she said.
Another bill from the legislative session that will impact municipal elections if signed by Gov. Northam is House Bill 2198.
The bill as proposed says that if a locality imposes a ward-based residency requirement for candidates, only qualified voters of that ward may elect their representative and not by the locality at large. 
The only two Virginia localities that still use this method of voting are the cities of Virginia Beach and Waynesboro.
Currently, residents across the city can vote for all candidates, even those candidates in other wards. 
Del. Kelly Convirs-Fowler, D-Virginia Beach, sponsored the bill and said in a press release that the current method of voting "disenfranchises voters, especially voters of color, when the entire locality is deciding representatives for individual districts."
At-large councilman Terry Short Jr. has been a supporter of the bill, saying that just because Waynesboro has always done it that way doesn't mean it's the most equitable.
"You could know the inter-workings of your neighborhood like the back of your hand, but you have to campaign across the whole city to represent those interests," Short said. "I think this will be transformative for representative government, democratizing our elections, and creating equity to ensure that those folks that feel called upon to represent their neighborhood have a fair shot at campaigning, running and ultimately being successful in their ward."
Jeffers said this bill would be a more costly change to voting because separate ballots will need to be printed for the wards. 
"It may also take the voters a bit of getting used to this idea," she added.
But a 20% voter turnout means the structure is broken, Short said, and spending a little more to increase voter turnout to upwards of 70% is worth it.
"We've made it confusing for people because we have a nonsensical voting system in the city of Waynesboro. We have a responsibility to do all that we can to have an electoral structure that garners the broadest and deepest participation. For generations, our city has folded our arms and sat back and watched year after year as local elections have 20% or less of registered voters coming to the polls. If you don't view this as a crisis of democracy then there's something wrong," he said.