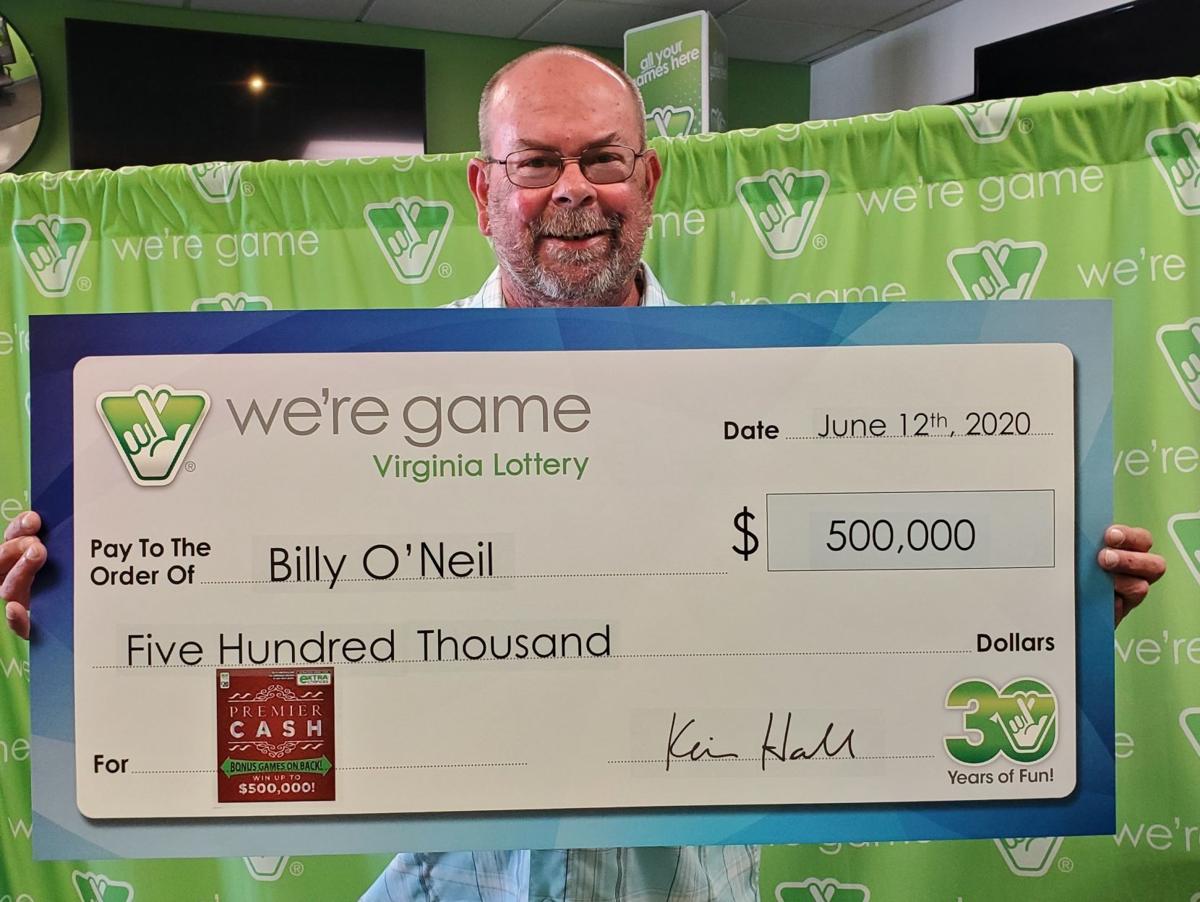 An Augusta County man is $500,000 richer after purchasing a winning lottery ticket from a Speedway in Waynesboro.
Billy O'Neil won $95 playing Virginia Lottery games at the Speedway before, so he returned to the same store to purchase three more scratchers. When he scratched the third one, he discovered he had won $500,000, the Virginia Lottery announced Thursday.
"I'm excited, but I'm still in shock," he told lottery officials when he claimed his prize.
O'Neil won the top prize in Premier Cash, one of dozens of scratchers available from the Virginia Lottery. The chances of winning the top prize in this game are 1 in 652,800 and the chances of winning any prize are 1 in 3.05.
This is the second top prize claimed in Premier Cash, which means one more remains unclaimed.
He purchased the winning ticket at the Waynesboro Speedway located at 2601 West Main Street.
O'Neil, who works as a forklift operator, said he intends to use his winnings to take care of his family.
Get local news delivered to your inbox!
Subscribe to our Daily Headlines newsletter.