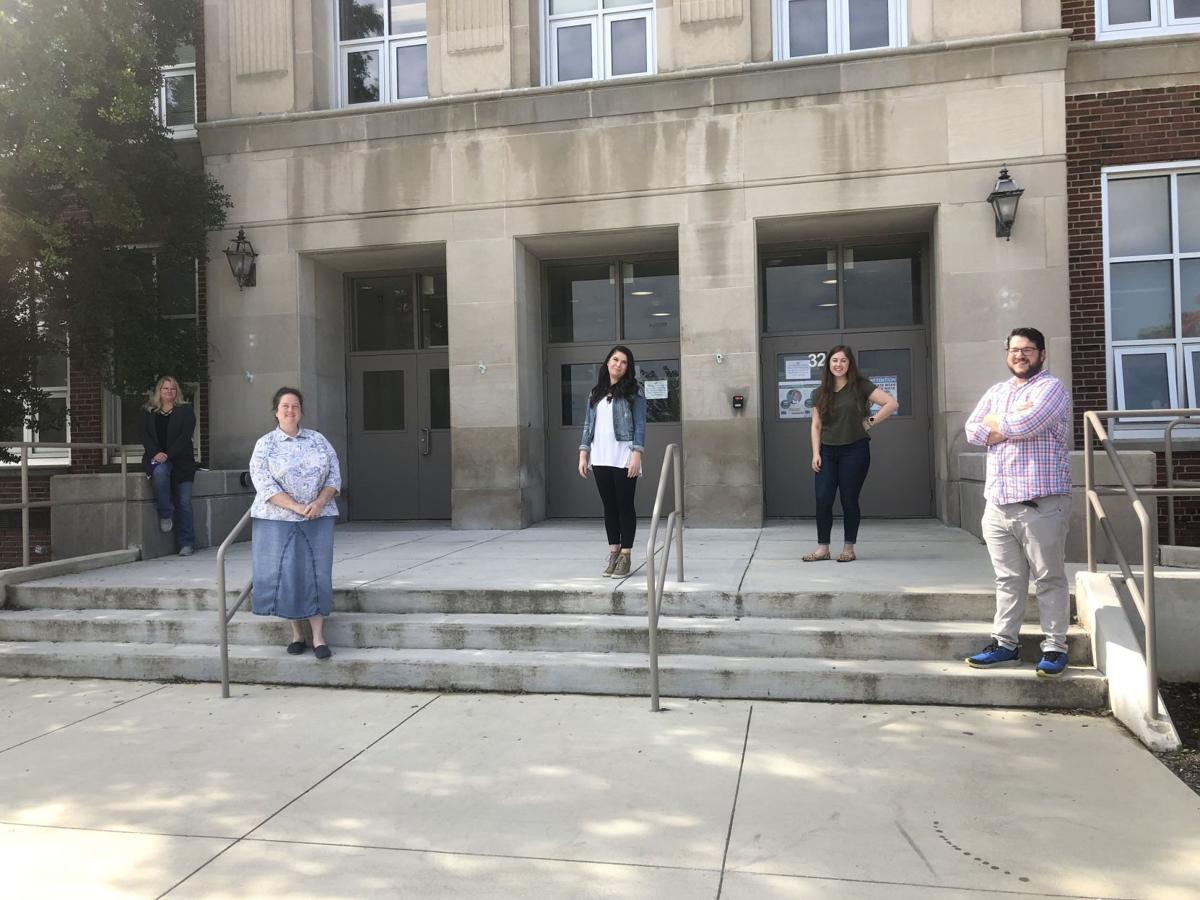 During a season of social isolation and endless Zoom calls, mental health conversations rose to the forefront as people talked through the new realities of life. As schools in Waynesboro continue to operate in an all-virtual format, students at Waynesboro High School still have access to a full team of counselors to talk through their issues with or discuss academic plans.
In a typical school year, students had constant access to the counseling office where they could walk in and set up a meeting at any point during the school day. Teachers also referred counselors to check in on certain students if they noticed issues. Now with students learning from their homes, some of that has changed.
According to WHS Counseling Director Matt Bailey, many counseling sessions now take place on either through a digital format such as Zoom or over the phone, with some in-person slots available to students based on their needs.
"We're trying to keep it as similar to what we normally would be doing in the school year," he said. "We're continuing to do needs assessment, which is gathering information from our students to figure out what they need help with. And we're still meeting with our seniors to do academic advising, but the actual counseling bit is what I would say looks different because of not being in-person and the students not being able to just walk into our office."
With students at home, the process of getting a student into a counseling session has changed. Bailey says that the process of scheduling the sessions comes with pros and cons, as counselors no longer can call students down to the office on a moment's notice.
"That type of session, where you can see them that day, has been more difficult," he said. "But it is nice to actually schedule sessions because we have that time set aside for them. It's not like a student is coming in while we're busy in a meeting or on the phone, and then they're sitting there waiting. Now they schedule a time with us, and it's blocked off on our calendar and we're dedicated to them completely."
Students can schedule their sessions either online or through emails with a counselor. Parents of students also can request that a counselor meets with their child. Students can see exactly when the counselors have openings and put their names in for timeslots.
Bailey offered a few tips to maintain a psychologically healthy learning environment that helps students to stay focused while in their homes.
"Routine is important," he said. "We talk to our students a lot about maintaining a regular sleeping schedule and waking up at the same time. Instead of getting up and going to the bus, they should get up and go to their spot in the house where they are learning. Another big one is having as quiet of an environment as possible, so students can engage with their teachers and the material."
Bailey also recommended that students stay in contact with their teachers during office hours, so they have a personal connection to another person during a time of social distance.
Seniors around the country face unusual circumstances for their final year of school before college or entering the workforce, but Bailey says that seniors at WHS are handling the change well.
"They're hoping that things will get better and that things will go back to a sense of normalcy, so there's some disappointment there," Bailey said. "But they also understand what's going on. They're still excited about graduation. They're still excited about going to college or into the workforce. They're doing the best they can."
You can read more about the counseling department at WHS at whscounselingoffice.weebly.com. The department offers a variety of services, including academic advisory, personal or social counseling and career coaching.
"We want to reach all of our students and work on all the different personal, social, emotional, career and academic pieces of their lives," Bailey said.
Be the first to know
Get local news delivered to your inbox!