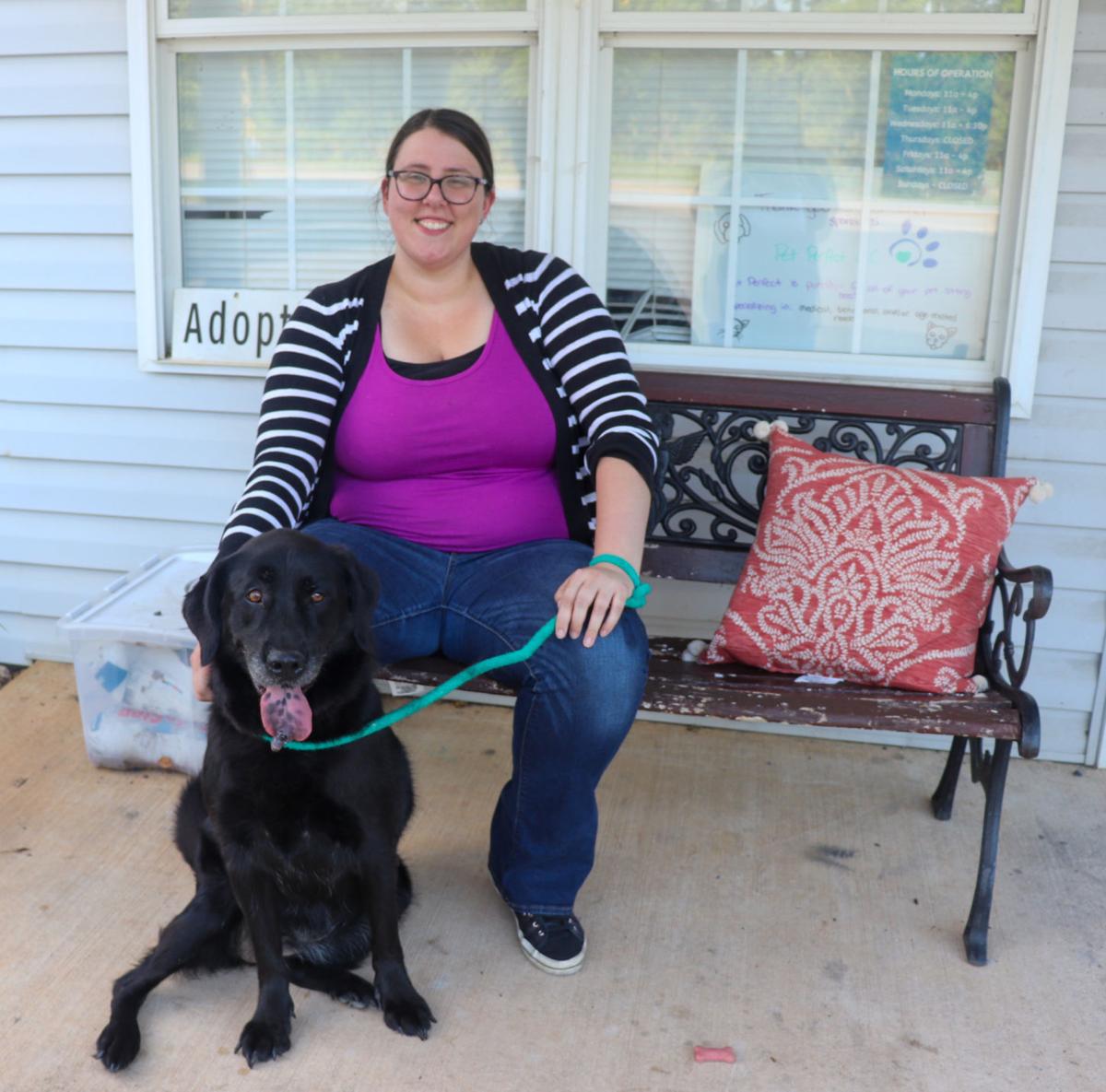 In October 2018, the Shenandoah Valley Animal Services Center (SVASC) announced the need for fosters and adopters because the shelter was nearing full capacity.
At the time, Lauren Skelly worked right down the street from the shelter. She had never fostered animals before, but she wanted to learn more after seeing the announcement. By the end of the week, she was fostering an older coonhound named Thaddeus.
"I'm a big softie," Skelly said. "It was a very spur of the moment decision."
Fostering was a bit of a learning curve for Skelly because she had never owned a dog of her own, but she said it's been the most rewarding thing she's done as an adult.
"It's hard because you have to put the dog's needs before your own," she said.
Skelly and Thaddeus spent six months together before he was adopted. They both took the time to figure one another out.
Fostering allows the shelter staff to better understand how they can best help the dogs or cats in their care. They learn what the animals are like outside of the kennel to best match them with families looking to adopt.
One of Skelly's favorite parts of fostering is when she drops a dog off with his or her new family becasue she loves seeing how happy a family is when welcoming a new pet into their home.
Although it's rewarding for her, Skelly said fostering can be emotional.
"It's hard to see them leave your care," she said. "You get attached to the dog, and you have to adjust with them, and then you have to let them go."
Skelly keeps imprints of paw prints of the dogs she's fostered on display in the curio cabinet in her home to remember them. Some families will send her updates and pictures on how the dogs are doing in their new homes.
Skelly's dedication to the dogs at the shelter does not go unnoticed by the SVACS staff.
"Her dedication to helping our harder to place animals find homes has made a world of difference," said Hannah Richardson, Animal Care Shelter Manager at SVACS, in a press release last month. "Without her amazing efforts, we would not be able to continue our lifesaving work."
From November to June, Skelly fostered eight dogs, four of which were fostered during the COVID-19 pandemic. The shelter was open for appointment only during this time. Despite the shelter being open by appointment only, there was a steady increase in adoptions throughout the last four months.
"I was moving through dogs so fast," Skelly said.
Skelly met with anyone interested in adopting the dogs she was fostering at the park to maintain social distance, which wasn't a big deal.
Skelly hopes others will consider fostering and called it a rewarding pursuit.
"It's really definitely hard, but it's so rewarding."
Those interested in fostering cats or dogs with SVASC can fill out a foster application online. The form is similar to the shelter's adoption application. To foster, you must be 18 years or older.