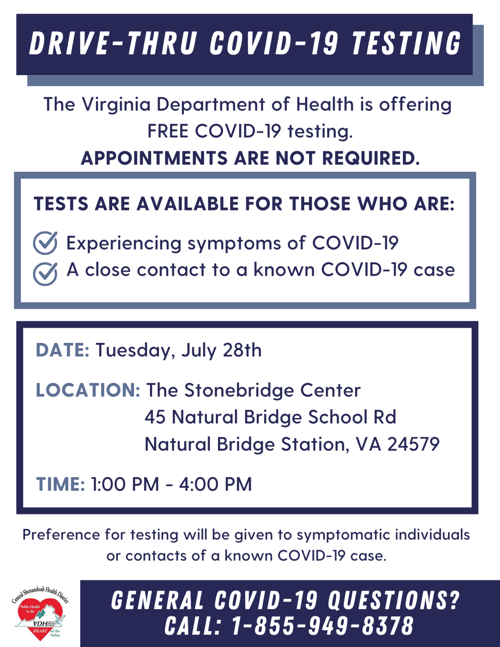 Mobile COVID-19 testing will be offered in Natural Bridge free to the community on Tuesday.
The Virginia Department of Health in partnership with the National Guard is offering the testing on a first-come, first-served basis. No insurance or appointment is needed.
Those attending are asked to wear a mask, put at least 6 feet of distance between themselves and others, and tell the healthcare provider if they are having symptoms of COVID-19.
Preference for testing at this event will be given to symptomatic individuals or contacts of a known COVID-19 case, the health department said.
On Tuesday, testing in Natural Bridge will be held from 1-4 p.m. at The Stonebridge Center located at 45 Natural Bridge School Road.
Anyone with questions on the testing event is asked to call 1-855-949-8378.