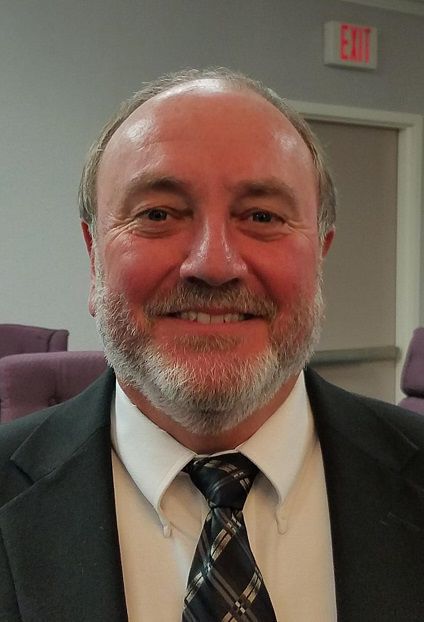 Current Ward B councilman Bruce Allen was ready to hang it up when his term expired this year, but after 12 years Allen said he felt like his job is not yet done in the city.
Especially with the COVID-19 pandemic, Allen said he feels even more compelled to serve because when he was first elected Waynesboro was dealing with The Great Recession.
"A recession is not the greatest time to be coming into an elected office because of the shortages on revenue in the economy. So, in my first four years, I learned fast what it's like to have a lean budget and downfalls and cutbacks in revenue," said Allen.
Allen said the pandemic will have a "ripple effect" in Waynesboro. But with experience in previous tight budgeting combined with 12 years of service — including six years as mayor and two more as vice mayor — Allen said he loves the city and has nothing but good intentions if elected for a fourth term.
Allen, 67, said he will continue to be a supporter of economic development in the city.
"Any time that we can bring in a new business or keep the businesses that we now have or expand those businesses, that's a way to relieve the pressure on the taxpayers and the citizens," he said. "When we can have growth and development, that's going to ease the cost of running our city and our growth in the future."
One thing that Allen notes as an area that was improved in his more than a decade of service is city infrastructure, noting that council has put more investment in that area.
Two projects that he said he's hoping to continue working on is the Greenway, a city-wide plan to connect Ridgeview Park to Basic Park, and ongoing renovations at Waynesboro schools.
"In the beginning, I wasn't sure just how much this would benefit our community, but I was surprised at the number of people even before we had the official opening of it," Allen said of the Greenway project. "People were coming downtown and walking — people not only from Waynesboro, but surrounding jurisdictions. We've seen a lot of good things with that since I've been here."
Allen points to the downtown area as another aspect that has improved in his 12-year tenure, especially with utilizing grant revenues.
"We've had good participation in any grant program that we've had, and we'll continue to look at those, as well as working with the local real estate owners and trying to figure out ways that we can shift and work together," Allen said.
The current councilman and retired Waynesboro sheriff's deputy said he's been a man of his word for the last 12 years and will continue to do so if elected to another term.
"If I've told you something, I've stuck to what I've said," Allen, who was born and raised in Waynesboro, said. "I want the best for our employees. I want the best for our community. And I'll continue to work as I have been in the past for growth, economic development and being a good steward of our money."