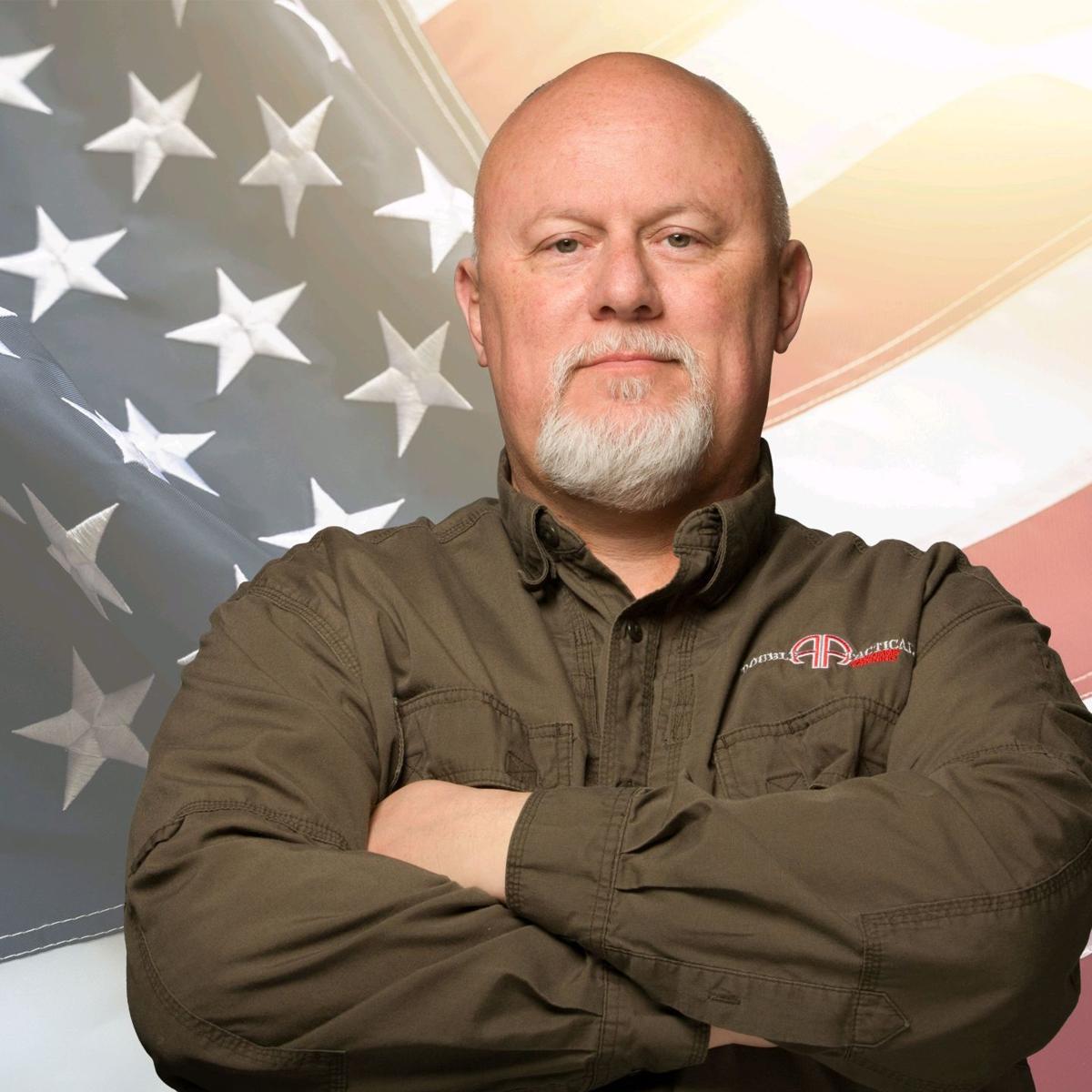 Firearms instructor Jim Wood never saw himself running for local office, but after encouragement from community members, is seeking his first term to Waynesboro's at-large city council seat.
Local residents may recognize Wood from videos that circulated online of his comments during both Waynesboro and Augusta County's Second Amendment Sanctuary resolution meetings. Wood, a Second Amendment advocate, spoke in favor of the resolutions. While Augusta County became a Second Amendment sanctuary, Waynesboro opted for a "Constitutional City" resolution that showed support for the Second Amendment as well as other Constitutional rights.
After being involved in that movement and the encouragement that followed, the 53-year-old combat veteran said he began to feel called to run.
"I'm just like everybody else. I go to work every day just like everybody else. I'm just one of the neighbors — regular people who got fed up being looked down upon by political seats," said Wood, who moved to Waynesboro in 2008. "Everybody who knows me personally knows me as a conservative, but city council is a position for everybody and to represent everybody and make the whole city better. That appeals to me more so than having a 'D' or 'R' behind your name."
If elected, Wood said he'll always be an advocate for the Second Amendment and all other Constitutional rights. With his combination of business experience and military service, including 12 years active duty, Wood hopes he can bring a different perspective to the table especially during budget seasons.
"It's definitely going to take a little more dissecting and cooperation among the departments within the city when it comes to the budget. This pandemic is going to be an issue and will continue to be an issue. My background would allow us to find resolutions to be able to get the budget more in line," he said.
One initiative Wood has started already is "Wednesdays with Jim" on his campaign's Facebook page. These weekly Facebook Live videos allow Wood the opportunity to engage directly with residents, and he intends to continue the video series if elected.
"I never had any intentions or thoughts of running for any kind of political office, and if it wasn't for the encouragement of Waynesboro people I don't think I would be doing it now. So, if all these people have the faith in me to do this job, I want to make sure I get their input and be the person they want me to be," Wood said.
One of Wood's mottos is "leadership is more than getting elected," and he's hoping to put his leadership skills to the test on council. With honesty and hardwork, he said "anything is possible."
"I'm not a politician. I'm not going to tell you things just to get a vote — that's not who I am," he said. "When it comes down to it and you look at my military service and the community stuff I've done, I've been volunteering my whole life. I think my resume proves itself as far as the effort I put into whatever I do."