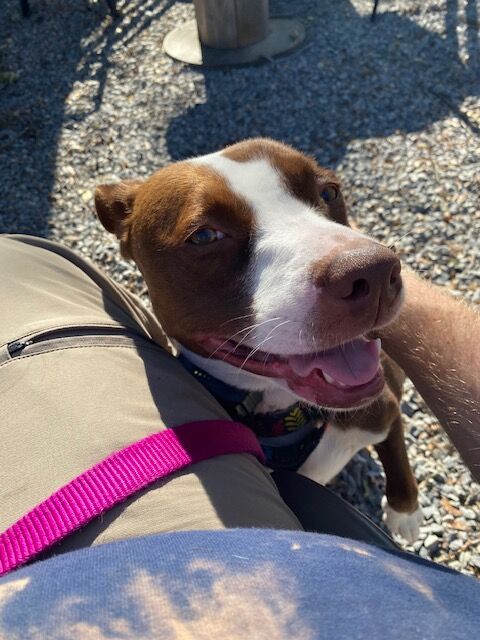 Matthew Johnson started hiking last year after being laid off from his job during the COVID-19 pandemic shutdown. What began as a casual hobby soon led to Johnson fulfilling his life-long dream of becoming an entrepreneur.
Johnson's company, Öl Dominion Beer and Exploration Club, was one of nine companies chosen to participate in the first-ever Startup Shenandoah Valley (S2V) cohort, the region's first entrepreneurial accelerator administered by the Staunton Creative Community Fund (SCCF).
"Our goal with this program is to meet individuals where they are," said Ryan Hall, SCCF entrepreneurial ecosystem builder. "It's really about building a small network around entrepreneurs and small businesses."
For Johnson, the company was a way to start over after losing his job in the restaurant supply industry last March.
"It took a little while to figure out what I wanted to do, but I had wanted to be an entrepreneur since before high school," Johnson said.
To fight boredom during the pandemic, Johnson and his dog Sjokolade hiked several trails across the state before ending their day at a dog-friendly brewery. Other restaurants were closed because of the virus, but breweries stayed open thanks to their expansive space and outdoor seating. The idea behind Öl Dominion Beer and Exploration Club was born out of those adventures.
"It's all a culmination of my trips throughout the state as well as my discussions with the consultants, other brewery owners and patrons," Johnson said.
Johnson currently lives in Fredericksburg, but launching his company in the Shenandoah Valley was a smart choice. The region features several local breweries and provides easy access to other areas of the state.
During his research, Johnson found Virginia is nationally ranked 12th in the number of breweries but 20th in total production due to the divisiveness of Virginia regional markets. According to Johnson, several factors contributed to this, including ABC regulation, regional branding, demographics, brewery mix and more.
He created the company to help Virginia craft breweries overcome many of their current challenges and help provide stronger bonds between Virginia's craft beer communities.
Johnson's first goal is to launch an online platform where club members can access partnered breweries from the state and have beer and merchandise shipped directly to them. This will provide a gateway for members to discover and support local breweries from all over the state, Johnson said. The site will make it easier for people to purchase local beer from home. Johnson is expected to wrap up production on the web portal in the next few weeks.
The online portal will also curate an experience for members to encourage them to get out in the community and explore what the state has to offer.
"I consider it a backyard collective, meaning that I want to bring the brewery experience to the customers' back yards, but I also want them to go out and explore their community back yard, and check out the different parts of the state," Johnson said.
Later this year, he's also planning to open a clubhouse in Waynesboro, which he calls phase two of the company.
"Essentially, what I want to do is establish clubhouses throughout the state that allow my members to come in and actually get a bit of an experience at each clubhouse," Johnson said. "I think that's a pretty cool idea. We'll see how that works."
One important issue Johnson wants to address is the lack of diversity in the brewery community.
"That's one of the things that we'll be focusing on, are ways to be more inclusive as a whole," he said.
Johnson is also looking for ways to be more inclusive demographically. He's attentive to staying in touch with the online demographic because he feels like that's going to be a super key salespoint for that moving forward, he said.
Johnson is really excited about the opportunity to participate with other entrepreneurs in the eight-week course offered by SV2, he said. The other companies are American Parkour, GoLids, Local Food Network, Mouse Loves Pig, Newtown Fitness Club, Panoramic InfoSec, Pure Shenandoah and QuickFix.
"It's a real collaborative effort," Johnson said.
S2V will begin a new cohort sometime during the year, but an application date for those wishing to participate has not yet been announced. Those interested in becoming a mentor for cohort members can fill out a mentor interest form online at stauntonfund.org/s2V.