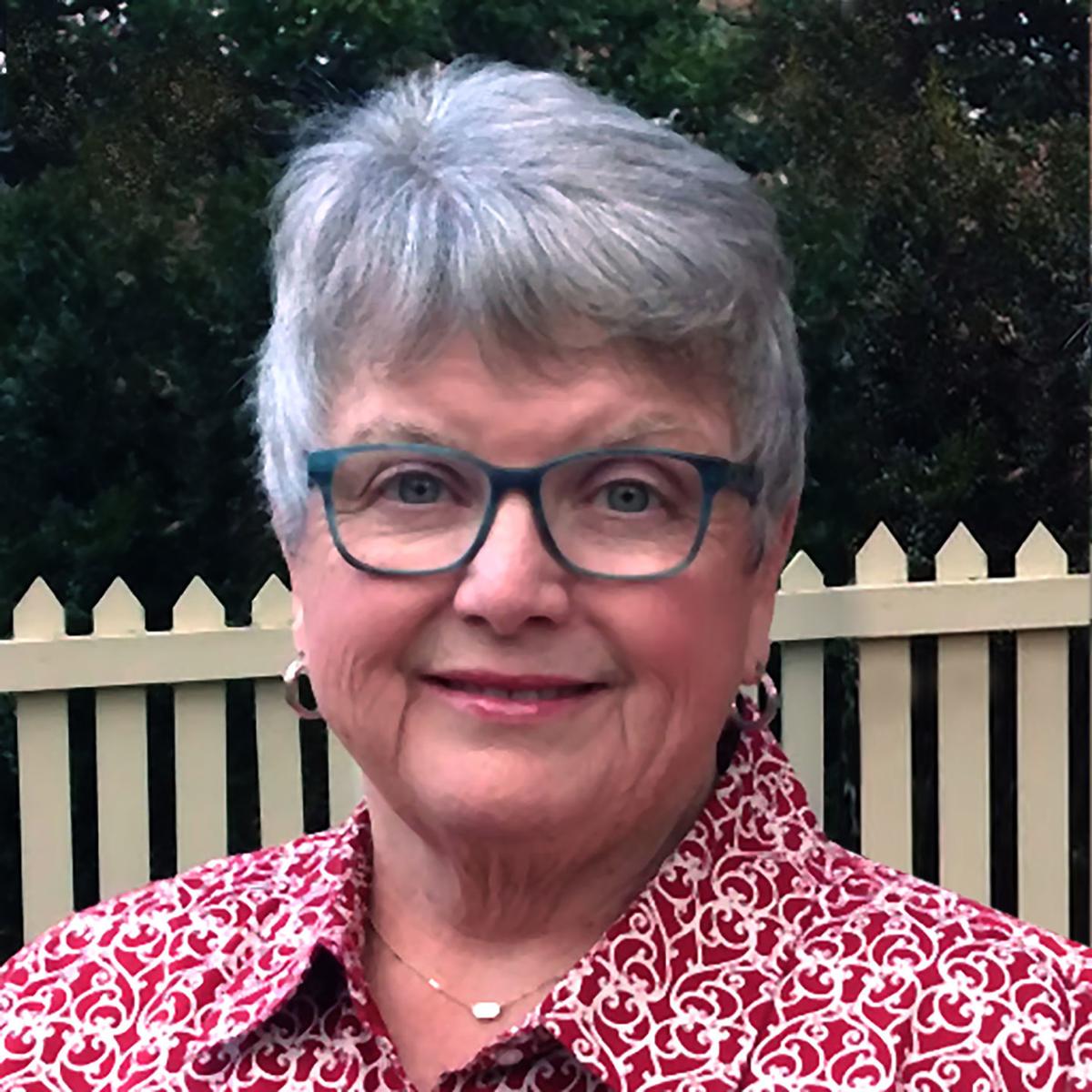 Running for city council didn't happen on a whim for Marcia Geiger — the 70-year-old retired banker has been preparing her run for the Ward B seat for the better part of almost two years.
After getting involved in a local neighborhood group during phase three of the city's Greenway project, Geiger made getting involved in the city her mission.
"During that time I had a number of people approach me and ask me to run for city council because of my leadership through that. When I decided to do this, I thought it was important that I do everything I could to prepare," said Geiger. "I have the business and leadership background from my previous experiences. Now that I decided to retire, I thought this would be a great opportunity to give back to the city."
Geiger, who has lived in Waynesboro for 40 years, identified education and economic development as two issues important to her in the city.
"I'm very focused on making sure that we continue on where we are right now, which is continually improving our education system and making sure that our schools budget meets our current and our future needs. We need to keep that communication between the school board and the city council. That is critical to move forward," she said.
As far as economic development, Geiger hopes to attract new industries in the city, and is supportive of the council's recently approved initiative to promote technology zones throughout the city. With a "few more little pegs in the wheel," Geiger even sees a full downtown revitalization in the future.
Geiger sees the city itself as a business, and said that she'll operate with that mindset during budget seasons. Especially with a tough upcoming budget season because of the COVID-19 pandemic, Geiger said she has the proper financial background to make the tough decisions.
"This is part of a new landscape that we're going to all have to live with going forward. It's going to affect our schools, it's going to affect our economic development, it's going to affect everything as we know it right now," she said. "It's going to be work and it's going to be sacrifice, and we're all going to have to adjust."
Another one of the city council hopeful's priorities is better communication with residents in the community. As part of that, Geiger is committing to monthly meetings with Waynesboro citizens as an open forum to discuss any issues or concerns. In addition, Geiger has plans to create a community task force composed of churches, clubs, organizations and city officials with the mission to move the city forward.
A self-described decision maker, Geiger said that her previous experiences and community involvement make her a proven leader.
"Having been involved a lot in the community and activities, you know what this city is capable of and you know what people will do and what we can expect from our citizens," Geiger said. "I feel like we can certainly marshal that going forward. We have a very giving community, a very involved community. People love living here and they want to bring the city back to where it needs to be."