When Stephanie Painter signed up to run Waynesboro's Park to Park half marathon in 2016, she had never so much as run more than the school mile before.
"I did it, was miserable the whole time, and decided I really liked feeling that way," Painter said with a laugh. "I really liked that distance, and I kept saying, 'This is the most I'll ever do. I'll never go beyond a half marathon.'"
But Painter soon broke that pledge to herself — registering for the Marine Corp Marathon and the Blue Ridge Double Marathon in Roanoke. Known as America's Toughest Road Marathon, Painter was the first female to cross the finish line in 2019 finishing the 52.4 miles in a little more than 10 hours.
"From there I thought, 'Well, I can run more' and I just kept signing up for races. The real joy with ultrarunning is that they're usually in really pretty areas, so I just signed up for things that I thought were really pretty," she said.
The farthest distance Painter has completed is 125 miles. But after about six months off from intense running because of a battle with anorexia, Painter has her eye on accomplishing 200 miles.
"I was down to about 83 pounds and had lots of health problems. Now that I've gotten to take a step back, I've really gotten to a point where I can appreciate the journey," Painter, 29, said. "This is my first race back, and it's a distance I've had my eye on for two years now. I figured if I'm going to go for it, let's go top tier."
Although Painter is completing the 200 miles alone, she's hoping to raise awareness for the Greater Augusta Coalition Against Adult Abuse (GACAAA). The all-volunteer nonprofit runs entirely off donations with the goal to provide advocacy and awareness to adult abuse whether that be physical, mental or financial.
"GACAAA is very appreciative of Stephanie's willingness to support our efforts to reduce the abuse, neglect and financial exploitation of vulnerable adults by organizing this fundraiser," GACAAA President Anne See said.
Painter has been a volunteer with GACAAA since 2014 and said the cause is meaningful to her.
"I'm super excited to get to raise money for GACAAA because elder abuse is something that's near and dear to my heart. Especially for me, it's a great way for me to honor my great grandmother who was a really big part of my young adult life," Painter said.
While she doesn't have a set goal she'd like to reach in donations, Painter said she hopes to be presently surprised. After a 100-mile charity run last April, Painter solicited enough donations to provide 7,000 meals at the food bank.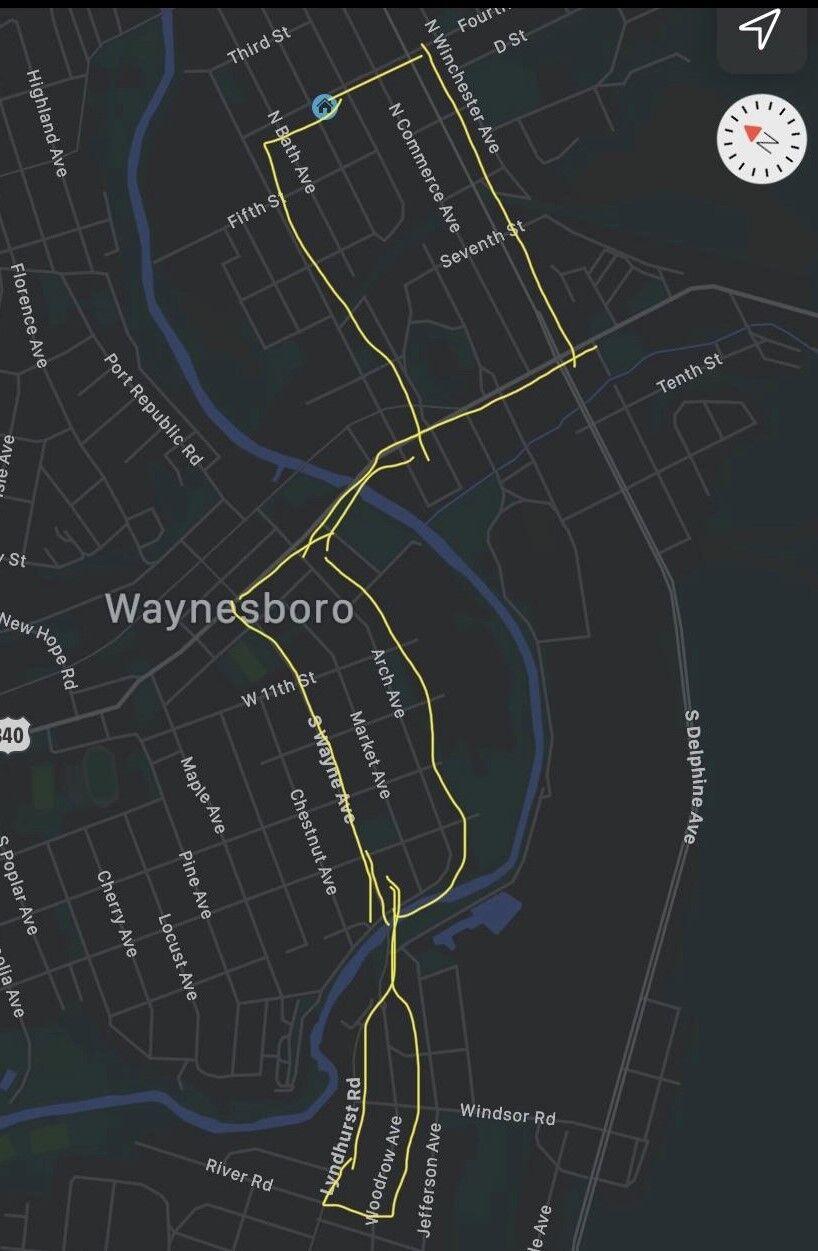 Painter plans to begin her run 6 a.m. on Feb. 28. She will complete a 5-mile loop through Waynesboro 40 times and hopes to finish in 72 hours. Parts of her 200-mile journey will be documented on her Instagram @marvelgal91.
Donations to GACAAA in honor of Painter's run can be made via PayPal on their website, gacaaa.com, or checks made payable to GACAAA can be sent to P.O. Box 752, Verona Va, 24482.