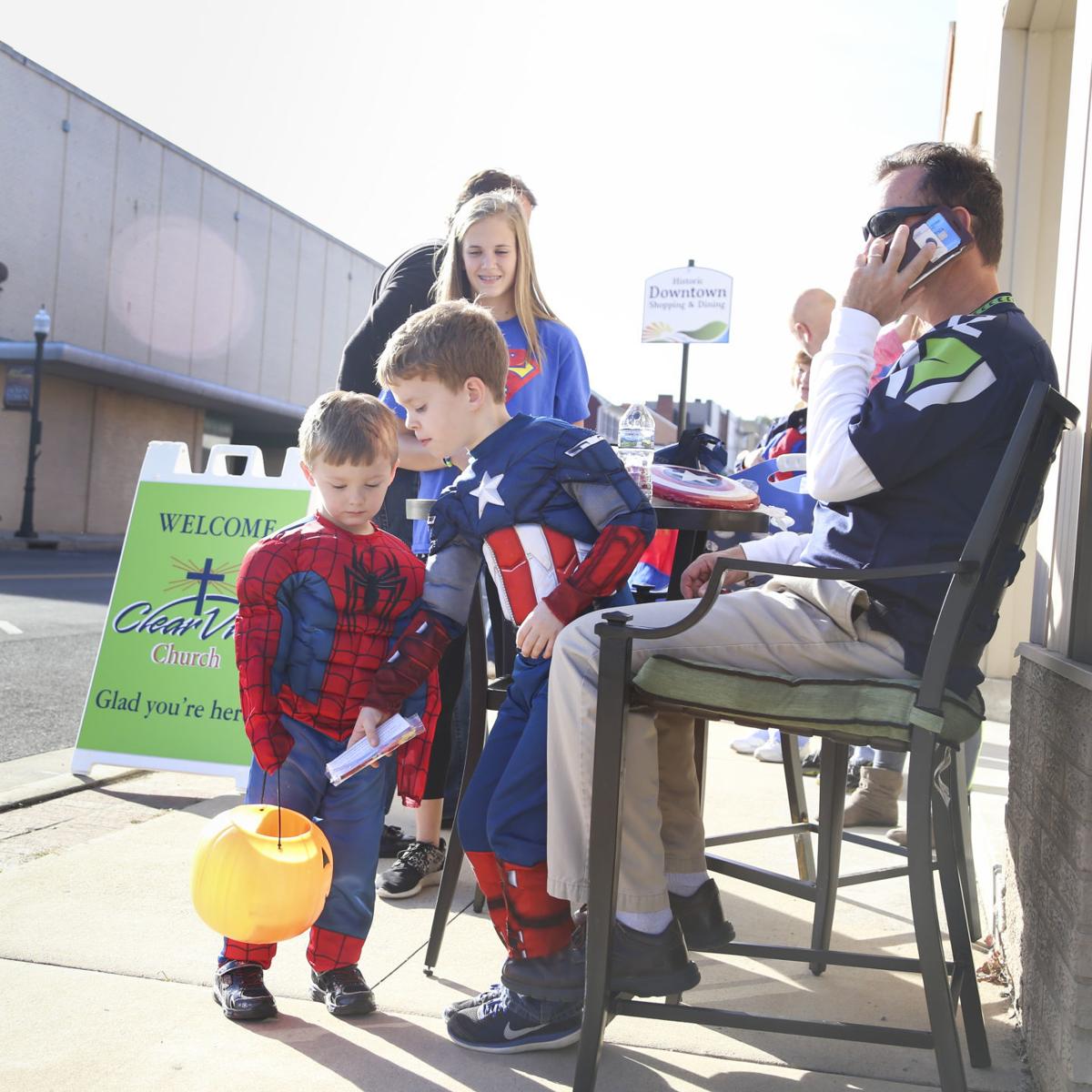 While the stars aligned for Halloween to fall on a Saturday and a full moon — COVID-19 will impact event offerings and safety practices this year.
The Virginia Department of Health said the best way to avoid becoming infected is to avoid being exposed to the virus altogether, which might mean choosing to not participate in Halloween activities during the pandemic.
"While Halloween typically represents a time of fun and excitement for children and adults alike, the current Halloween season will be different than prior years due to the COVID-19 pandemic," VDH said in a released statement. "In general, the more closely people interact with each other and the longer that interaction lasts, the higher the risk of COVID-19 spread."
The Center for Disease Control said many traditional Halloween activities can be high-risk for spreading the virus, but there are several safer ways to celebrate.
VDH discourages events that involve gatherings of individuals such as large Halloween parties and haunted houses. There are, however, alternative activities that might present lower risks this Halloween season.
Lower risk activities the CDC and VDH recommends this year includes carving or decorating pumpkins at home or socially distanced with neighbors and friends; decorating your home; doing a Halloween scavenger hunt outdoors; having a virtual Halloween costume contest; having a Halloween movie night with people you live with; and having a scavenger hunt style trick-or-treat search with your household.
Participating in a one-way trick-or-treating event with individually wrapped goodie bags or having a small, outdoor costume parade are considered moderate risk by the CDC and VDH. Other moderate risk activities include attending a costume party outdoors and socially distanced, going to a one-way outdoor haunted forest, visiting pumpkin patches and having an outdoor Halloween movie night.
A costume mask is not a substitute for a cloth mask and should not be used unless it's made of two or more layers that covers the mouth and nose without gaps, the CDC says. The CDC also says a costume mask shouldn't be worn over a protective cloth mask because it can be dangerous if the costume mask makes it hard to breathe. Instead, Halloween-themed cloth masks are encouraged.
The CDC and VDH lists traditional trick-or-treating, trunk-or-treats, costume parties, indoor haunted houses, hayrides and fall festivals as higher risk activities this Halloween.
Haunted houses in particular pose a greater risk because they involve people screaming, "which is known to increase the production of respiratory droplets," VDH said.
A number of annual Halloween events in the city have already been cancelled for 2020, including Madame Redrum's haunted house.
"There is simply no way to guarantee proper social distancing measures inside the close confines of the building. The health and safety of The Madame's monsters and our beloved patrons are of the utmost importance," the haunted house's website reads.
Waynesboro's Kiwanis Club's annual downtown trick-or-treating event has also been cancelled for 2020. The event also was cancelled in 2019 because of severe thunderstorms in the area.
"The health and safety of the community is our top priority. Therefore, the Kiwanis annual trick-or-treat event downtown has been cancelled this year due to COVID. We look forward to next year's event," Kiwanis Club president Amanda Argenbright said.
There are some local options for residents hoping to celebrate the fall holiday, though.
Troyer's Fruit & Produce Farm's pick-your-own pumpkin patch on Conner Road is open Thursday through Saturday from 10 a.m. to 7 p.m. this fall. This Saturday, bring a flashlight for the "After Dark" corn maze experience which will be open until 10 p.m.
On Saturday, Oct. 17, Stephan Clarke — Guinness World Record holder for world's fastest pumpkin carving — will be at Stable Craft Brewery during their Fall Harvest Party. The Fall Harvest Party will be held from noon to 10 p.m. with a line up of entertainment all day long including a 60-foot pumpkin drop and a socially distance stein hoist.
On Thursday, Oct. 29, Waynesboro Parks and Recreation, Waynesboro Public Library and Shenandoah Valley Animal Services Center are sponsoring a pet Halloween walk from 2-5 p.m. on the Greenway.
On Saturday, Oct. 31, Seven Arrows Brewery is hosting a Halloween party with DJ Lance from noon to 10 p.m. with costumes encouraged.
On Friday, Oct. 30, and Saturday, Oct. 31, The Wayne presents "Deep into the Darkness" — a unique adaptation of some of Edgar Allan Poe's most famous stories and poems. Showtimes are 8 p.m. both nights and tickets are available at waynetheater.org.
In addition, The Wayne is hosting a scary makeup class for students in middle and high school from 5-7 p.m. on Friday, Oct. 30. Registration for the "Grossies & Gories" effects makeup class can be done online.
Lastly, on Oct. 30 and Oct. 31, Bottles in Waynesboro is hosting "Halloweekend" events including games, prizes and giveaways from 5 p.m. to midnight both nights.
Capt. David Shaw with the Waynesboro Police Department said there will be increased patrols and presence in neighborhoods during Halloween, as per usual for the department.
The police department asks families that may be venturing out to obey traffic and pedestrian laws, wear reflective clothing when outside during low light hours, and follow current guidelines and protocols from VDH and the governor's office.
No matter how you chose to celebrate this Halloween, the CDC advises everyone to social distance, wear a mask, limit contact with commonly touched surfaces and wash hands frequently.
Get local news delivered to your inbox!
Subscribe to our Daily Headlines newsletter.