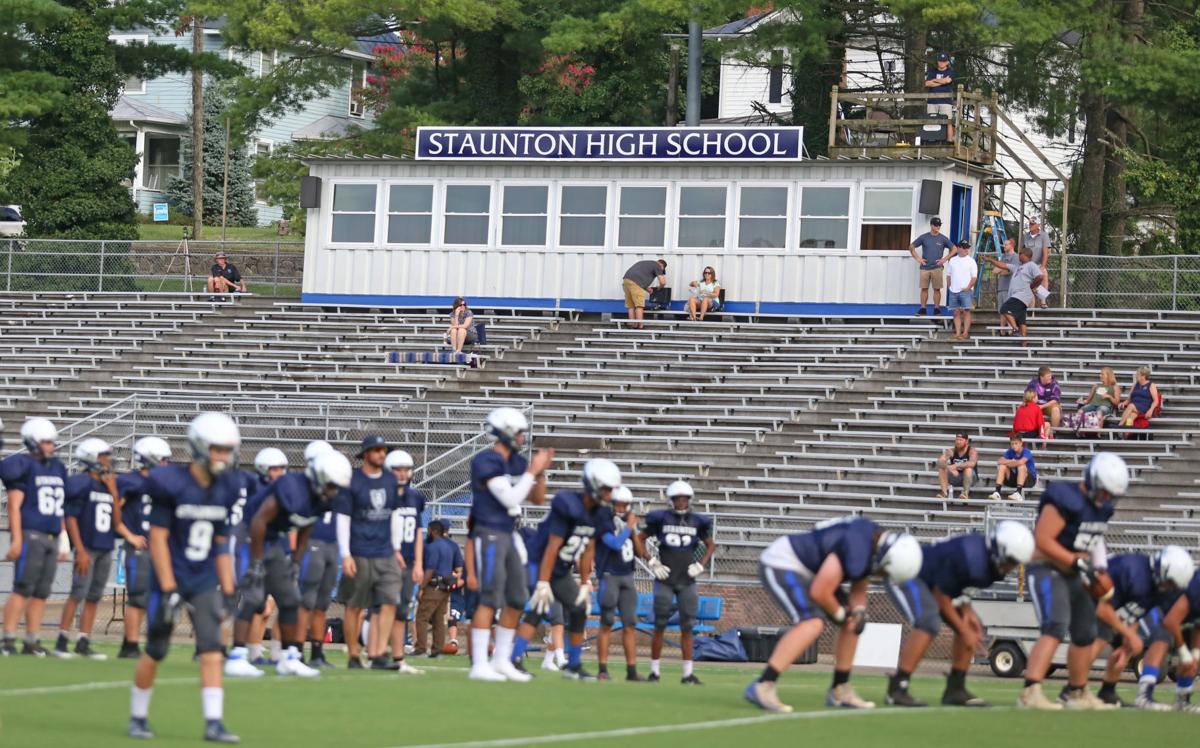 After months of discussions between the Virginia High School League and its member schools, a decision is expected Thursday on the VHSL's championship plus-one schedule proposal for the 2020-21 school year.
VHSL officials unveiled a draft of the plan last month, which included regular season and postseason play for every sport during a truncated season. Since then, VHSL executive director Dr. Billy Haun has spent the past three weeks circling back with regional administrators and coaching advisory committees to discuss any necessary adjustments needed prior to Thursday's Executive Committee vote on the plan.
"The first meeting was a more 'big picture' approach, championship or non-championships," Haun explained. "How many games to play, fewer games with regional/state playoffs or more games and fewer weeks of playoffs, state playoff venues? This last round of meetings got a little more 'into the weeds.' How many regional representatives qualify for state tournaments? How do teams and individuals qualify for state tournaments? Will we have venues availed for some state events."
Haun said VHSL staff has received feedback on the original draft to see where member schools stand on the plan in place. He said the overall response has been fairly positive.
"While there will be some changes from the original document, I don't see major changes to the original championship plus-one format," he said. "There could be a few adjustments here and there."
Under the proposed plan, VHSL assistant director Chris Robinson noted on the VHSL's weekly webinar series that concerns were raised about certain sports and activities in terms of the team format component.
"We were reducing the field by 50 percent," Robinson said. "When you take a closer look at cross country and what the original proposal was, we weren't being quite fair to the sport, with them normally advancing three teams to states. We were actually decreasing participation by more than 65 to 67 percent range, so we do envision that will be one of the sports that will be revisited."
The championship plus-one format allows for all sports teams to have an opportunity to have a season during the 2020-21 school year. High school sports are set to resume in late December with winter sports such as basketball, wrestling, swimming and indoor track. Regular seasons schedules are reduced to 60%, but does include opportunities for regional and state playoffs.
According to the Jefferson District website, high school football is set to start Monday, Feb 22 and teams will have seven weeks to get in six regular season contests. The second week of games will be played Saturday, Feb. 27 and then will return to regular Friday night games through the end of March.
Spring sports seasons start April 23 and will run through the end of June.
Robinson said that one of the key topics discussed regards scheduling scrimmages. He noted that there have been no limits to the number of scrimmages allowed for teams, but said the VHSL has encouraged school systems to not hold scrimmages prior to their season, but admits the ultimate decisions will be decided at the individual school level.
In terms of spectators at events, Robinson noted that the VHSL is bound by the seating and capacity requirements handed down by the governor's office, which includes 50% capacity or 250 people, which includes athletes, coaches, game operation staff and fans.
"By in large, most of our facilities would fall under that 250 category," Robinson said. "So that is going to be a little bit up in the air, but we are bound by that parameter."
Earlier this week, a group of parents and athletes, mostly from Northern Virginia, held a "Let Them Play" rally at the state capitol in Richmond to encourage lawmakers to allow fall sports to resume now, despite the pandemic.
The VHSL and its member schools are bound by the return to school's opening health plans that were submitted to the Department of Education unless they are cleared by the governor's office or the DOE. They are unable to play football, or any other moderate or high-risk sport, while the state remains under Phase 3 reopening guidelines.
The VHSL released a statement in response to the rally that focused on its commitment to getting students participating in activities and responsibility.
"The VHSL and its member schools have worked tirelessly over the past several months to create a plan for our students to participate in VHSL-sponsored athletics and activities," the statement read. "Our Executive Committee meets Thursday to approve and adopt our championship plus-one schedule for the 2021 athletic and academic activities seasons. This schedule provides every VHSL sponsored activity a season during the 2021 year."
Haun said the feedback from its initial championship plus-one draft was positive and looks forward to moving forward with it on Thursday.
"We understand some people are frustrated and would love to be on the field playing now," Haun said, "but the bottom line is that most people understand we are trying to get a season for every sport during the year and give every activity and coach an opportunity to compete."
Get local news delivered to your inbox!
Subscribe to our Daily Headlines newsletter.