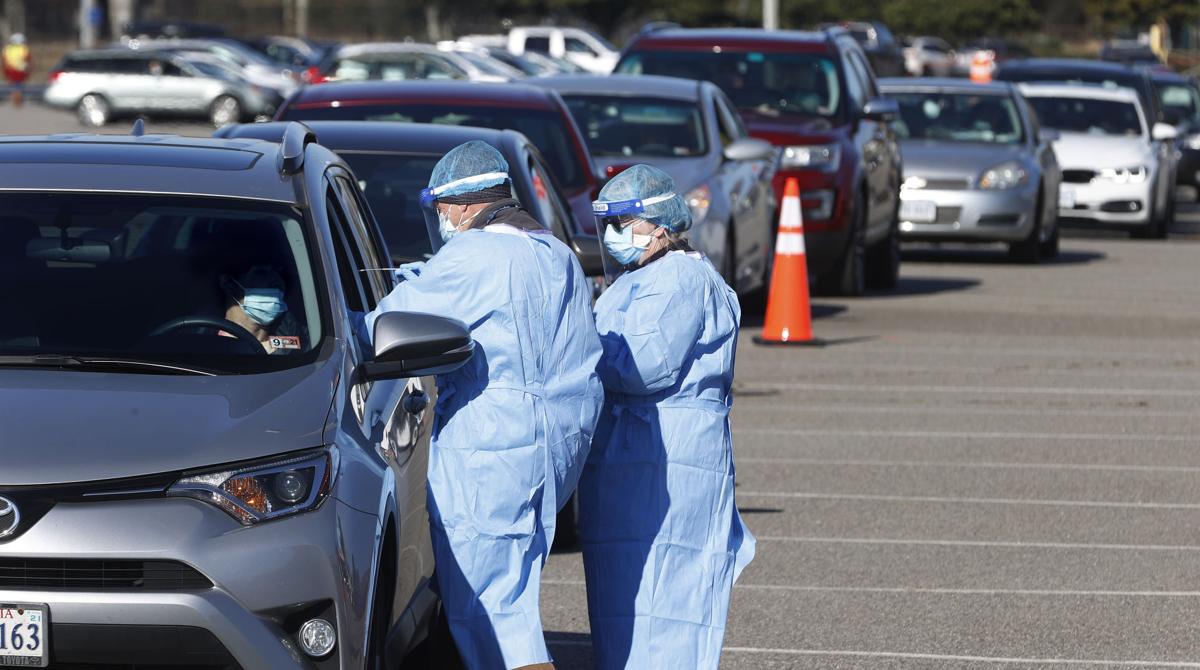 Virginia's vaccine data dashboard shows about 42% of its nearly 960,000 doses have been administered. State officials say that number is incomplete and misleading.
"There's a data gap. Either we need to do manual entry in those cases or ensure that the systems that those patients were registered on and that the vaccine was given to has an appropriate link to our state database, which is where we pull out all of the data," said Dr. Danny Avula, the state's vaccine distribution coordination, in a media briefing Thursday.
Some vaccinators in the more rural parts of Virginia don't have internet connectivity, Avula said, which could result in a troublesome delay at a time when gauging vaccine availability is vital.
A 10-person team dedicated to troubleshooting those errors started this week, expediting the state's push away from being second-to-last in the country for doses used.
Roughly 90,000 administered doses have yet to show up in the system. The addition would make Virginia 29th among states for shots given.
Officials weren't sure on Thursday whether the work to close the gap would reveal why technical problems have been worse in Virginia than almost everywhere else.
But packing on to the conflict of local and state databases not interacting is that long-term care facilities are seeing renewed COVID-19 outbreaks in their facilities.
The Virginia Department of Health dashboard that tracks the outbreaks, which updates weekly on Fridays, shows 101 in progress. That translates to at least 4,828 COVID cases among the state's long-term care facilities.
That creates another challenge in distributing the roughly 226,000 doses earmarked for CVS and Walgreens to reach those populations. States leaders at the forefront of the vaccine rollout like West Virginia said not feeding into the federal partnerships with these national pharmacies helped speed up distribution.
Avula said there were also some facilities that worried the incoming decrease of vaccine shipments from the federal government would mean an inability to give residents and staff a second dose and held on to supply.
In other parts of the state like Danville and Hampton Roads, hospitalization spikes have meant challenges in balancing the staffing of everyday operations and vaccination clinics. A bipartisan group of Virginia senators have put forth emergency legislation that would offset the system's risk of crumbling and allow a wider number of qualified health care providers to step in as vaccinators.
But on Thursday, Avula said the state already has the enough workers to vaccinate 35,000 to 45,000 per day.
Virginia needs about 50,000 daily vaccinations to reach herd immunity. Its average over a seven-day period on Thursday was less than 20,000.
But looming overhead is the imminent decrease in vaccine supply, which officials say is the most significant barrier to vaccine rollout.
If more doses were available, the raceway could give out 3,000 per day within a 12-hour period, said Jackson Baynard, chief of Henrico's Emergency Management and Workplace Safety department.
Virginia is receiving 105,000 doses next week, down from the initial 110,000 average in the first month.
"I want Virginians to be patient, I want them to know we are going to get to everybody. We're going to do it as quickly as we can, as expeditiously as we can and as equitably as we can," said Gov. Ralph Northam on Thursday. "So I encourage all Virginians, as a doctor, that this vaccine is safe, it is effective and when your turn is there to get the vaccination, I strongly encourage you to do so."
State and local officials pleaded with communities Thursday to prioritize those most at-risk, noting the emphasis on older adults, as Virginia grapples with lower-than-expected vaccine shipments.
"We are going to turbocharge this process," said Mayor Levar Stoney, adding that local health departments have taken on a massive undertaking with limited notice. "There's no blueprint to any of this, no playbook for what we're doing right now. ... [Essential workers] are our heroes, and we need our heroes to be safe as well, to keep us all safe in the coming months.
Virginia is averaging nearly 6,000 cases per day over a seven-day period following almost 10,000 cases recorded on Sunday.
Since Monday, the state has seen a decrease in the number of new cases, with Thursday seeing the smallest single-day increase since Jan. 4: 4,013.
The total caseload is now at 459,604. At the current rate of new cases, Virginia could surpass half a million total cases within a week.
Of the 5,940 deaths recorded since March, 908 were reported since Jan. 1. That's about two COVID-19 deaths per hour.
Current COVID-19 hospitalizations are at 3,011 patients according to the Virginia Hospital and Healthcare Association's online dashboard, which is the most accurate representation of hospitalizations. This is about a 79-patient decrease from Wednesday.
The total number of COVID-19 patients who've been hospitalized and discharged is nearly 36,400.
Following record lows in testing, Virginia's numbers are now averaging almost 32,500 COVID-19 tests daily. Last week, the VDH recorded a high of 42,326 tests conducted in a single day.
While testing goes up, the percentage of people testing positive for the virus has plummeted since the 17.3% reported on Jan. 3.