Most of us have the same morning routine. We wake up, grab a cup of coffee, flip through the newspaper, then we get ready for work and tell our loved ones goodbye. Most of us go through our routine without the thought ever crossing our minds that we might not make it home in the evening.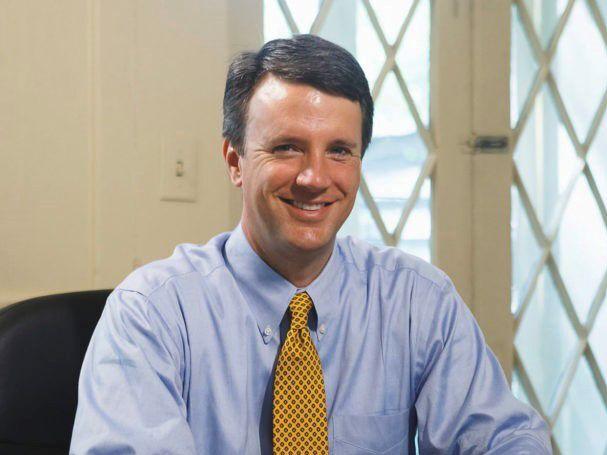 Every day when law enforcement officers put on their uniform, they know full well that their oath to serve and protect their community might take them to dangerous places and require them to risk and possibly lay down their lives. Police officers and sheriff's deputies are just like most Americans. They share the same dreams and aspirations to raise a family and to see their children thrive and succeed. Yet every day, these officers put on their badge willing to sacrifice their future to make the world a better and safer place.
At the same time, there are many Americans of color who also do not feel a sense of security when they leave their homes. When heading out to work, they worry that they or their children will be unfairly targeted for violence. This too is a thought that the majority of Americans are not accustomed to holding.
In response to this divide, the JUSTICE Act was introduced by Republican legislators Sen. Tim Scott in the Senate and Rep. Pete Stauber, a former police officer, in the House. This bill was developed in concert with law enforcement professionals to give their agencies the resources necessary to build bridges between law enforcement and communities by increasing training, transparency, and accountability. The provisions it contains have historically received bi-partisan support: providing funding for training, body cameras, and a database for officers fired for violating their agency protocols.
Congress has a choice in an election year: both parties can pander to their base, making empty promises to deliver a wishlist of unattainable partisan goals, or we can work with law enforcement and members of aggrieved communities to make changes that build trust. Unfortunately, while Republicans are offering real reform that supports law enforcement officers, Speaker Nancy Pelosi, D-California, chose to politicize this issue by pushing a partisan bill without working with the Senate or the President's office that has no chance of being signed into law.
In the streets, radical agitators are calling to "Defund the Police" and are being echoed by a few hyper-partisan legislators. This slogan is as ridiculous as it is unproductive. Nothing could be worse for law enforcement agencies in these turbulent times than to cut off resources which are already spread too thin.
As an assistant commonwealth's attorney, I saw the bravery of officers who intervened in domestic disturbances where there was a high likelihood of encountering violence. I also saw those officers' passion for protecting victims of violence and to work to make sure the offenders who perpetrated those crimes saw justice. The good that local police and sheriff's departments provide for our community is undeniable.
Yet, if one were to believe the message from the legacy media, you would think defunding the police was a mainstream view. For the past several months, news outlets been holding water for radical agitators by publishing articles with titles like, "Here's What 'Defund the Police' Really Means," attempting to explain away the slogan as modest calls for reform. Yet, in cities like Seattle, New York, and Austin local officials have capitulated to the demands, agreeing to cut public safety funding by hundreds of millions of dollars. In the case of Minneapolis, the city council has even gone so far as voting to disband their police department.
The response to sincere desires for positive changes to our criminal justice system cannot be to dismantle it. We must listen to the concerns of those who feel left out of public safety policy discussions while also honoring the work of law enforcement officers who have taken an oath to serve and protect our communities. We can achieve both of these goals though open and honest dialogue. The reforms presented in the JUSTICE Act are a good point of consensus for those who seek to accomplish lasting and meaningful change.
Ben Cline represents the 6th Congressional District in the
U.S. House of Representatives.
Catch the latest in Opinion
Get opinion pieces, letters and editorials sent directly to your inbox weekly!