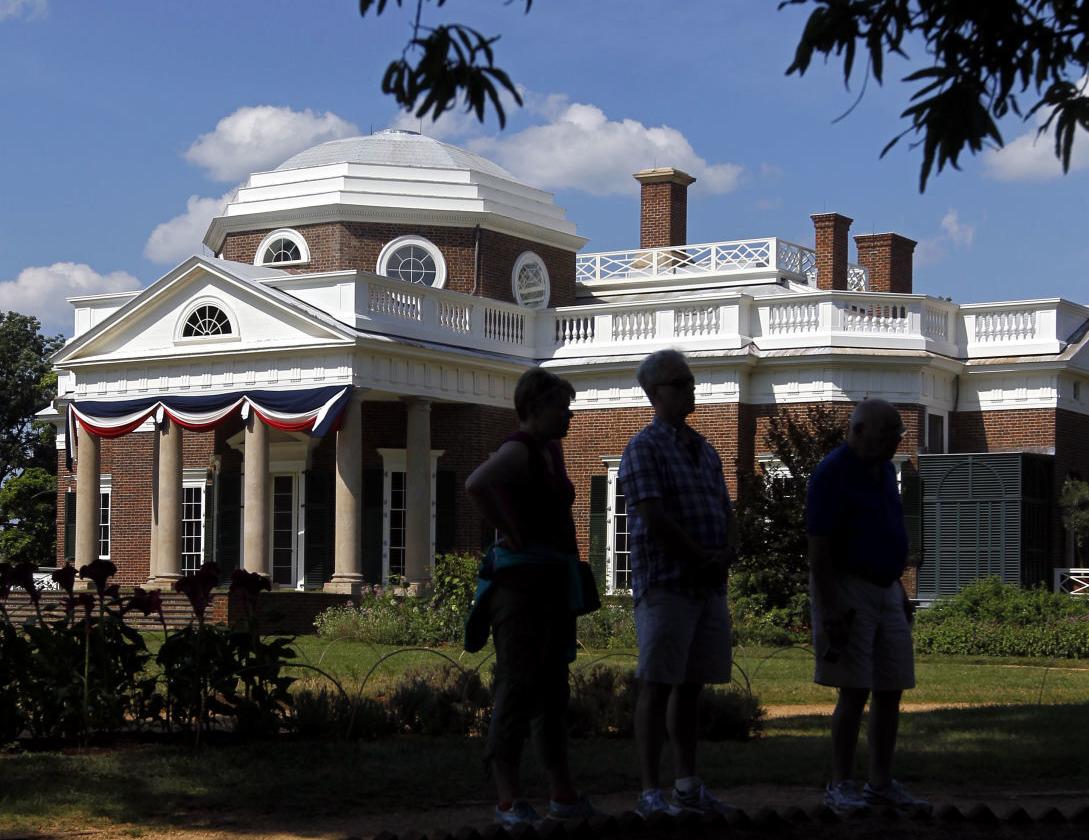 When tours of Monticello began for the public in 1924 and up until 1951, the men conducting them were Black and dressed as enslaved servants, according to a new book that addresses how current American society reflects the nation's legacies from slavery.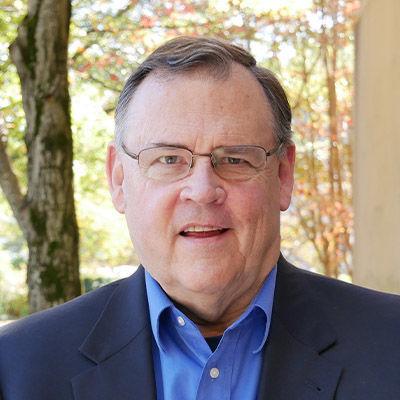 In "How the Word Is Passed," Clint Smith tells readers important stories from Thomas Jefferson's plantation home and other sites where Black Americans' experiences remain largely untold.
When the Monticello tours were changed, the transition from those guides to white hostesses in 1951 was not very well received as visitors resented tours becoming less entertaining, relates Smith.
The author, a Black Harvard educated teacher and staff writer at The Atlantic, visited Monticello and six other sites in the years after right-wing extremists flocked to Charlottesville in August of 2017 to fight removal of the city's now-dismantled statues of Confederate Generals Robert E. Lee and Thomas "Stonewall" Jackson.
Published in June, the book is equal parts compelling journalism and well-researched history.
Interviewing tourists, officials and guides at the sites from Angola Prison and the Whitney Plantation in his native state of Louisiana to the slave auction sites on New York City's Wall Street, Smith tells us what hasn't been taught about slavery and its history in school but should be.
The book begins with Monticello, and how the original 5,000-acre plantation was built by enslaved workers who were forced to shave off the top a mountain in freezing winter weather and spend 46 days digging into it to a depth of 65 feet before finding water.
Slavery was a system Jefferson knew intimately as he kept track of "the name, birth date, location, and sale of each person he held in bondage," Smith says of the more than 600-person long lists. "He also kept track of the rations distributed to the enslaved."
Jefferson's enslaved families were split up and sold. Few were set free, but those who were freed are tellingly children that Jefferson fathered with Sally Hemings, the enslaved Black half-sister of his late wife, Martha, who had died at age 33.
Sally Hemings was 9 years old when Martha Jefferson died Sept. 6, 1782, and spent most of the next four decades living close to Jefferson.
Monticello didn't tell much of the story of Jefferson's relationship to slavery until the 1990s when slavery tours began there.
Smith's interviews with tourists on Monticello's slave tour in July of 2018 highlight how little is taught in school about the subject or about Jefferson's views about the humanity of those he enslaved while maintaining "all men are created equal."
Some of those taking the slavery tour said they had come with no awareness of Jefferson's relationship to slavery, how he had others flog his enslaved workers, how he had separated loved ones, and how he had kept generations of families in bondage."
The progress at Monticello in telling the stories of all those who lived and worked there clearly impressed Smith.
America is entering a new period of learning and unlearning the myths of history of a nation that once held the values of white supremacy high and taught students that slavery was an institution long gone and best forgotten.
Smith takes on the role of a former high school teacher, which he is, suddenly producing new perspectives and knowledge of the everyday lives of enslaved Americans and what is being passed on about their generations of contributions and degradations.
Slavery in New York City from 1626 to the Civil War period is a fascinating subject in his book.
A guided tour of lower Manhattan introduces readers through 31 pages to more than 200 years of Northern slavery so extensive that by the mid 18th Century one in six residents were enslaved and almost half of all households had at least one enslaved person – more than a quarter of the labor force.
Wall Street, the home of banks and stock markets, traded in human flesh as well. From 1711 to 1762, a slave market between Pearl and Water Streets held auctions of enslaved Africans brought across the Atlantic or up from the Caribbean.
In 1712, a slave rebellion that killed nine white people was met with more than 70 arrests and 23 executions of Black people, "some hanged and others burned at the stake," Smith writes. In 1741 after Black "arsonists" were blamed for another uprising, 13 Black enslaved individuals were burned at the stake in New York City and 17 were hanged.
New York thrived on the slave trade with the highest proportion of enslaved Black people to Europeans of any northern urban area. The city's original European settlers, who were Dutch, used enslaved workers to build the wall after which Wall Street is named. The enslaved residents were also forced to be a living human barrier placed as protection between Dutch settlers and their English and Native American adversaries.
Slavery remained a bitter issue among New Yorkers well into the 1800s, so much so that the city's mayor proposed secession from the Union near the beginning of the Civil War in an effort to protect the city's cotton-trading profits with the Confederacy, Smith relates.
Even after New York formally abolished slavery there in 1827, slave catchers were feared in the city as they could round up people they considered fugitive slaves at a Northern end of the Underground Railroad, a path people took to freedom.
On a personal note, I learned from a New York cousin living 50 miles north of the city that a member of our family eight generations ago freed an enslaved worker named Thomas in 1807 in nearby Fairfield County, Connecticut.
Until that family genealogical discovery in February, I had no idea that anyone in our family had enslaved another person. Now the search is on to find any of Thomas's descendants.
I would like to meet his family. Perhaps we can introduce our children to each other and learn more about our families together.
As a reporter in Charlottesville for four decades, I'm amazed at how much about Monticello, which I see daily from my front porch, I did not know until stories of its past and present were related by Smith.
Gazing at the shaved-off top of the mountain home, I am more aware of how slavery keeps shaping the world in which we live as heirs to its monumental imprint on generations.
Bob Gibson is communications director and senior researcher at the University of Virginia's Cooper Center for Public Service. The opinions expressed here are his own and not necessarily those of the Cooper Center.