In the Gospel of John in the New Testament of the Bible, Jesus and his disciples are traveling from Judea to Galilee.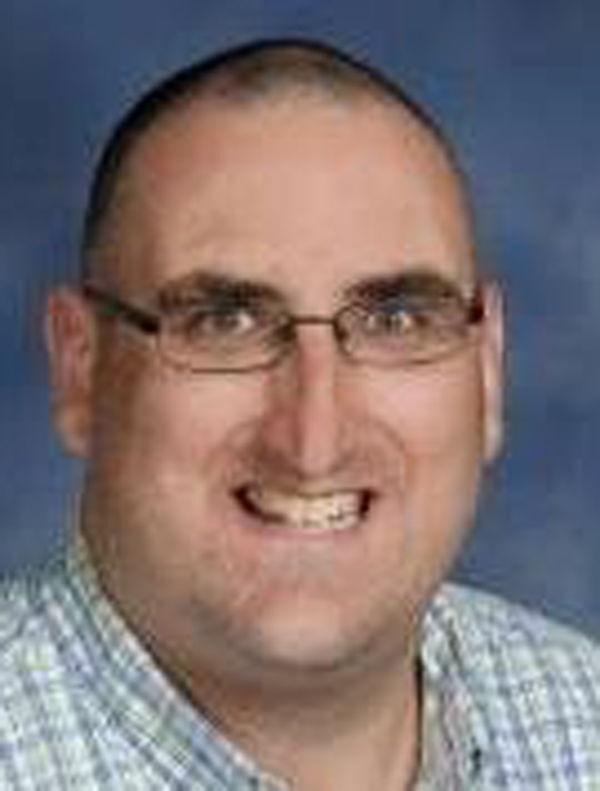 We read that Jesus desired to go through Samaria, but his disciples were probably insistent that they didn't need to go that way. You can almost hear them, "What? What do you mean we have to go through Samaria? No we don't! We can go around Samaria to get there. Lord, you know, sometimes slower and longer, can actually be faster!"
And I imagine that perhaps Jesus just smiled, as they began their journey, that would take them through this area that was sandwiched between Judea and Galilee.
May be you're asking, so what's the big deal? To the Jews, it was a big deal, because to them, the Samaritans were the people who had compromised their Jewish heritage by intermarrying with their foreign captors when the Assyrians had conquered Jerusalem and for over 400 years the rift had only grown wider. To be clear, in New Testament times, Jews did not associate with Samaritans, but Jesus did.
When Jesus and his disciples arrived at the Samaritan town of Sychar, it was lunchtime. So, the disciples went into town to buy food, while Jesus rested outside of town. It was an uncomfortable situation for the disciples, for they had never been in this neighborhood before and it only got worse, when they returned to find Jesus talking to a Samaritan woman. As they stood there in disbelief, Jesus said to them, "I tell you open your eyes and look at the fields! They are ripe for harvest." It's not that they had their eyes closed, but Jesus was wanting them to understand what they were seeing. He wanted them to understand, that it wasn't about vision; it's about understanding and that the Samaritans were not the enemy, but instead they were potential followers of Jesus.
Still today, Jesus wants us to learn the same thing, because sometimes what keeps us from being the Church and making a difference and having a positive impact, is that we focus on our inadequacies, fears, ourselves and our own personal preferences, desires and even prejudices. And when we choose to live like this, we miss opportunities for ministry. Choosing to be the church is about shifting our focus away from ourselves and recognizing the needs that are all around us.
In the Old Testament we read about a man named Nehemiah who heard about a need and wanted to do something about it. The wall around the city of Jerusalem was in ruins and because in ancient times a city wall provided a sense of identity and was the primary source of protection, the people were experiencing a great burden. Nehemiah 1:4, "When I heard these things, I sat down and wept. For some days I mourned and fasted and prayed before the God of Heaven." To truly make an impact in this world in the Name of Jesus Christ, we also must choose to carry a burden. Who do you have a burden for? Is it the hungry, homeless, those enslaved by habits/addictions, young women facing unplanned pregnancies, people lacking transportation or health insurance, single parents or orphans and foster kids? How and amongst whom can you have an eternal impact?
In the 1970's Ed Boyer had his eyes opened, as he began to carry a burden. He recognized that there were many people nationwide who had need for transportation to medical treatment far from home. In his words, "These people needed help and here was a concrete way that I could serve them." Boyer an amateur pilot and three friends began flying regular missions, as many as 25 a year, in a rented single engine six-seat plane. The overwhelming demand led Boyer in 1977, to begin Washington Aviation Ministry, one of the nations first charities to provide free air transport to families in need. By 2000, Boyer's efforts, motivated by his burden, had evolved into a nationwide system of transportation resources called Air Charity Network. By 2007, volunteer pilots were flying more than 25,000 patients and family members to medical care throughout the U.S. All because one man had his eyes opened to a need and was not content with doing nothing.
God has created each of us to have a burden for someone, because it's when we have a burden, that we become motivated to do something that makes a positive and eternal difference. So, how well do you see? Do you see people as enemies and problems to be avoided, like the Jews did with the Samaritans or as people who need the grace of God as much as you do, like Jesus does?
What's your burden? Pray about it. Commit to do something.
Chad Grondin, pastor of West Waynesboro Church of Christ, is a columnist for The News Virginian. The views and opinions expressed in this column are those of the author and do not necessarily reflect the policy or position of The News Virginian.