During my junior year of high school, I ran for Senior Beta State President. Thousands of high schoolers came together at Opryland Hotel in Nashville, Tenn., for a weekend of competition and learning. To run for president meant I had to give a two minute speech at the opening convocation and then my club had to perform a one minute skit featuring our campaign slogan.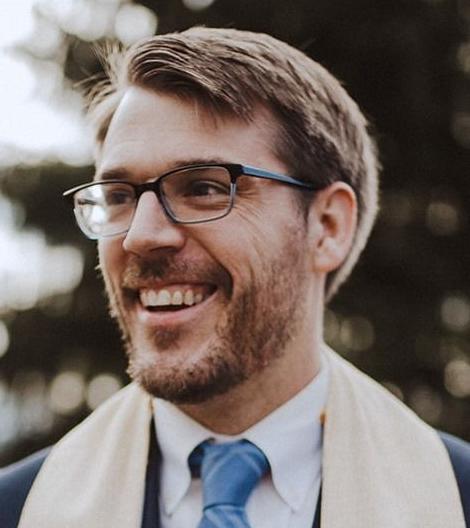 I was ushered onstage with my notecards in hand. I was fifth out of about seven to speak. Each person before me went stage right to the podium, read her/his speech, and felt the weight of speaking in front of no less than five thousand people.
After the fourth speaker finished, I was brought the microphone. It was my turn. I put my notecards in my jacket pocket and thought, "I got this." I walked center stage, passed by the podium, stood firm, stared out into the room, and I spoke. I was nervous but confident. My mind cleared and the words flowed. I delivered my speech just like I rehearsed in the mirror.
Afterwards, I told my friends, "I don't know what I will do with my life, but I know it will include this." I loved it. The rush, the pressure, the peace, it was intoxicating. I did not win, but what I took away from that moment I still carry today. My soul continued on its journey towards divine mystery.
Fast forward to college. I applied to be the camp pastor at youth summer camps, and I was selected. At twenty years old, I traveled for eleven weeks to five states with a team of fourteen preaching twice a day, five days a week to introduce kids to the stories and nature of Jesus.
To put it mildly, I struggled. More sermons than not were bad. I spoke too fast. I spoke too long. I did not really know how to speak in a way that invited listeners into the stories of Jesus nor did I know how to help pull them out of the stories in order to make applications. I feel sorry for the churches who watched me struggle, but despite my failings, I loved it.
I loved the stage. I loved the stories of scripture. I loved Jesus in a seismic way that captured my soul's attention. I knew this was my calling, but I needed more training, so I majored in Christian Leadership and minored in Biblical Studies.
I took a church job at twenty-one. I went to seminary at twenty-two. I was hired by a small, rural church as a co-pastor and preached every week at twenty-three. Every one of these stages intensified my calling and fueled my soul to continue on its journey towards divine mystery.
It propelled me to get an advanced degree in homiletics, work and teach at my seminary while preaching weekly as a bi-vocational pastor. In all of these roles, my soul kept unfolding towards divine mystery, and I loved it. It made me feel alive.
And I still feel this aliveness manifesting with every sermon in the pulpit, every conversation with families, every mission trip with youth, every Wednesday Bible Study, and every pastoral visit. I know my calling is to help others experience awe in the face of divine mystery.
But here is something else I am learning about calling. In 2018, we had a bad ice storm here in Waynesboro. Trees all over the city collapsed, schools were closed, and our yard suffered quite a bit of damage. It happened right before Thanksgiving when my family and I left town for a week.
Upon returning, a church member called knowing I had hours of work ahead of me in my yard. He asked if it would be ok if he sawed down my fallen trees. I did not know what more to say other than, "My gosh. That would be amazing." He thanked me for all I do for him and said he wanted to do something only he could do for me.
So here is what I am also learning about calling: It is not just about me and my experiences. It is not just about my prayers or my sermons or my speeches or my jobs. It is about those to a degree, but it is also about how others engage their calling and the way in which they give of their time and their personhood and their life to God. Our callings are interwoven encounters that awaken our souls to a journey that moves the world towards divine mystery together.
Whatever that looks like for you, it is part of our calling.
The Rev. Barrett Owen, pastor of First Baptist Waynesboro in Waynesboro, is a columnist for The News Virginian. The views and opinions expressed in this column are those of the author and do not necessarily reflect the policy or position of The News Virginian.