I normally work in Washington, D.C.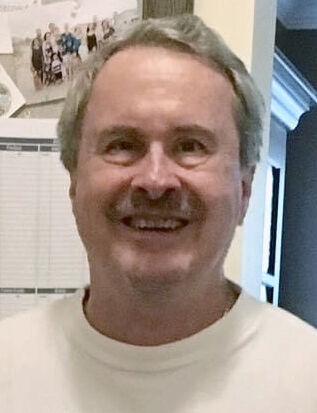 That day, Sept. 11, 2001, myself and a fellow worker went to a class just outside of D.C. I took a commuter train to Alexandria, then I boarded a subway to a location near my class. My fellow coworker picked me up and we attended the class that early morning.
All the sudden someone comes running into the room to the instructor, and he informed all of us to come out to the guards' desk, which had a TV, because there had been an attack in New York City.
We found out that an airplane had crashed into one of the twin towers and then we were informed another plane crashed into the other twin tower. Of course, our class was canceled. Just before we left, we found out another plane had crashed into the Pentagon.
My coworker dropped me off at the metro station. I boarded the subway to get to a connection that would take me to Springfield, near where I lived. While traveling on the metro, an announcement was made informing everyone that no subway service was available on the yellow and blue line going toward the Pentagon. That was my only way home while traveling on the subway.
I decided to continue into Washington, D.C., in the hopes of catching a commuter train back home. I found out we were the last train being allowed to stop at Union station in D.C. I got off and there was a whole bunch of police officers in the area escorting us out of Union Station into the streets of Washington, D.C. All transportation into and out of the Capital had been stopped. I was now trapped in D.C. I was still in shock when I realized there was no traffic on any of the streets. All government buildings were shut down. It kind of reminded me of the movie called "The Day the Earth Stood Still."
I have worked in D.C. for nine years. One of the few places that was still open near Union Station was the Irish Times Bar and Grill. It was one of my favorite haunts to go to for lunch. It was standing room only. The people there could not leave D.C. They were using plasticware to serve food and beer. I ordered a beer. I took it outside, crossed the street and sat down and leaned against the building. I kept trying my cell phone to contact my wife.
The TV at the Irish Times was telling us about another plane that was hijacked and it was heading toward Washington. I knew they would never allow the aircraft to make it to D.C.; they would shoot it down. My wife was a teacher in Manassas. I was afraid the aircraft would go by that location. I knew they would shoot the aircraft down in the least populated area. It was near impossible to get a line from my cell phone because everyone else was doing the same thing, calling somebody.
I finally got a ringtone and I heard my wife's voice. I told her about the aircraft coming towards her and she informed me it crashed in Pennsylvania. She was upset with me when she found out I was in Washington. She knew that D.C. was a target of the terrorists.
I told her all I was trying to do was find a way to get home. I told her there was no transportation in and out of D.C., and I was stuck here. I told her I loved her and I would do my best to find a way to get home. I hung up the phone and went back into Irish Times to get something to eat. I'm not sure what I ordered but it was food. I then went back outside and again leaned up against the building to eat my lunch. I could see an occasional military aircraft flying by and occasional siren.
Of course, in the back of my mind, I was thinking there would be another attack on Washington. I finally went back into the Irish Times and there was an announcement on TV they were going to allow a commuter train and one of the metro lines to transport people to Virginia. That was probably about 2 or 3 p.m.
I finally boarded a subway at Union Station heading toward Virginia. As it crossed the Potomac River, I could see the smoke still rising from the Pentagon where the aircraft hit it. It was a sobering and emotional moment. I ended up getting off at the metro stop in Springfield. Normally there would be some type of bus service from there to where I lived in Woodbridge. That was canceled.
"How do I get home?," I thought.
I decided to take the metro back to Alexandria where I could pick up a commuter train. I figured if I waited for it to arrive in Springfield I might not be able to get a seat. The commuter train was only allowed to go 5 mph because two trains had been connected. All those people who have been trapped in Washington were now boarding the train, which was making multiple stops along the way. So when this huge long commuter train came into Alexandria, I got lucky, it was standing room only. The train didn't stop at Springfield because there was no room.
When I finally got home around 7 p.m., I gave my wife a big hug, kissed her and told her I loved her. I then went upstairs to write a letter to the editor to express my feelings of what transpired that day.
Even after writing that letter I felt I needed to do something. I decided to get rolls of paper and I got permission from the churches in my area to allow family members, and especially children, express themselves on a roll of paper laid out on a table. I had two rolls of paper. One was for the Pentagon and one was for NYC. At the time I didn't realize how important it was for the children because they kept on hearing everyone talk about 9/11. But no one really gave them a chance to express themselves.
It has been 20 years, but it almost seems like it was just yesterday in how vivid these memories are for me.
Dennis Stewart, who served in the Army from 1973 to 1981, moved to Waynesboro in 2020 to be closer to his grandchildren.