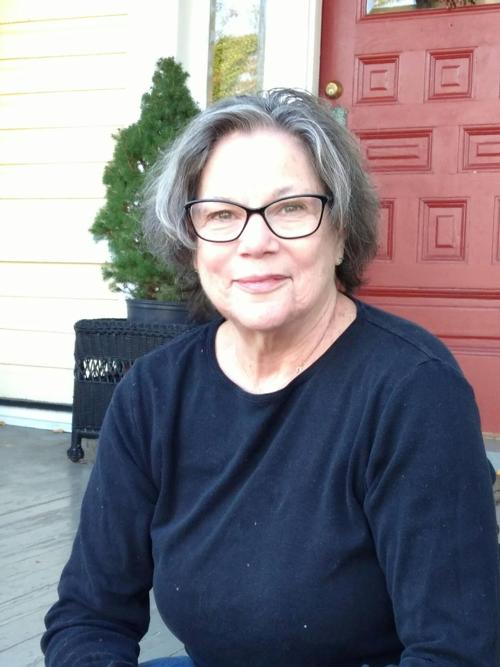 The Netflix series "A Suitable Boy" opens with a wedding. A woman picks a large leaf, fills it with flowers and studies its small beauty.
Moments like that – small ones – helped us through 2020.
We stayed home and restricted our gatherings and travel, missing holidays with family and friends and learned to appreciate the world's little miracles. My friends and I left each other baked goods and homemade soups on our porches. People discovered the joys of bread baking.
We took to solitary walks, appreciating nature more than ever. The glorious Valley sunsets sustained me during many a lonely evening. Blessing boxes have popped up everywhere. Mutual Aid societies are busy on Facebook. My neighbor planted an enormous garden and gave away all the produce to anyone who needed it.
We looked inward because outward was terrifying.
Tracking the world of politics during a global pandemic—that many Americans thought was a hoax – meant watching democracy erode.
Checks and balances disappeared as Republicans overlooked the president's crimes. Inspectors Generals were purged. People believe the press is, "the enemy of the people." Courts are stacked with unqualified right-wing judges. The Post Office is decimated. The climate change crisis worsened as environmental protections were erased. The Census count was halted. The president made fun of our traditional allies and revered dictators. Nazis were declared to be "very fine people." In a shocking violation of human rights, babies were ripped from their mothers and caged at our borders.
Worst of all, there was no leadership to get America through a raging spreading virus that has killed nearly 400,000 of us and is destroying our economy.
On Jan. 6, President Donald Trump and his followers tried to overthrow the lawful election that he lost. Trump urged his elected enablers to commit sedition and his followers unleashed a treasonous, violent attack on the Capitol.
Thank god, on the previous day, a miracle had occurred.
Since the Nov. 3 presidential election (won by Democrats with no outside interference, including from Russia) we still faced the reality that nothing would change from the Trump era.
Self-proclaimed "Grim Reaper" Mitch McConnell would still be leader in the Senate. He'd still be blocking legislation that would help the working Americans—including stimulus checks and health care.
Democracy's one remaining hope was in the Georgia run-off for the Senate.
No longer will Mitch McConnell be able to ignore middle-class and working Americans. No longer will Republicans enrich billionaires and corporations while taking away from the rest of us.
We will have an administration that will work on social justice issues, wealth inequality and divisive racism.
Our Justice Department will no longer be the president's personal law firm. Health care for all may become a reality. Two-year colleges may be free for all. Social Security and Medicare will remain solid. Our environment will no longer be under attack. Our allies will be back. Dictators will be given short shrift. Our schools will be overseen by a Secretary who believes in public education.
Our beleaguered front-line workers in hospitals can take some relief in knowing that reinforcements are on the way. The new administration will fight against the virus using adequate funding and scientific leadership.
The administration will rely on experienced people to handle vaccine distribution with careful logistics and enough funding.
We will finally have a stimulus bill that will help ordinary Americans. We will be sent (out of our own tax money) the $2,000 that Democrats have wanted.
When we start looking outward in 2021, the view will no longer be terrifying. We have taken a giant step back from the abyss.
Thanks to 81 million Americans who voted for President-elect Joe Biden and Vice President-elect Kamala Harris and the Georgians who voted for two Democratic senators, we are looking at a bright future.
The federal deficit will shrink (as always happens when Democrats clean up after Republican administrations). We have escaped a Republican recession. The White House will no longer be home to grifters and criminals.
However, even though we can look upon the larger world with joy and relief, I hope we will still notice the small miracles as well as the big.
Let's not forget what we continue to learn: Nature is solace. Creativity nurtures us. Relationships, through face-timing, texting and calling, are important. Love is all around. Giving is still needed. Our loved ones are our lifelines. Gratitude is one of the most important emotions. Keeping track of our blessings can keep us happy.
One of our blessings is democracy, and democracy is not a spectator sport. It needs every single one of us to safeguard it because it's fragile.
But we are not; look what we have gotten through in 2020. Our resilience will ensure that America will prevail.
Happy New Year, everyone.
Yvonne Surette retired to the Shenandoah Valley after teaching English in high school and college in Northern Virginia. She is the Secretary of the Staunton Democratic Committee, a member of the SAW Democratic Committee.