The name Donald Trump seems to trigger apoplectic rage among liberals for no other reason than that they just don't like him. Conservatives see former Vice President Joe Biden as an ineffective, senile, degenerate pawn for individuals who are too radical to get elected on their own. However, we do little good by focusing on personalities.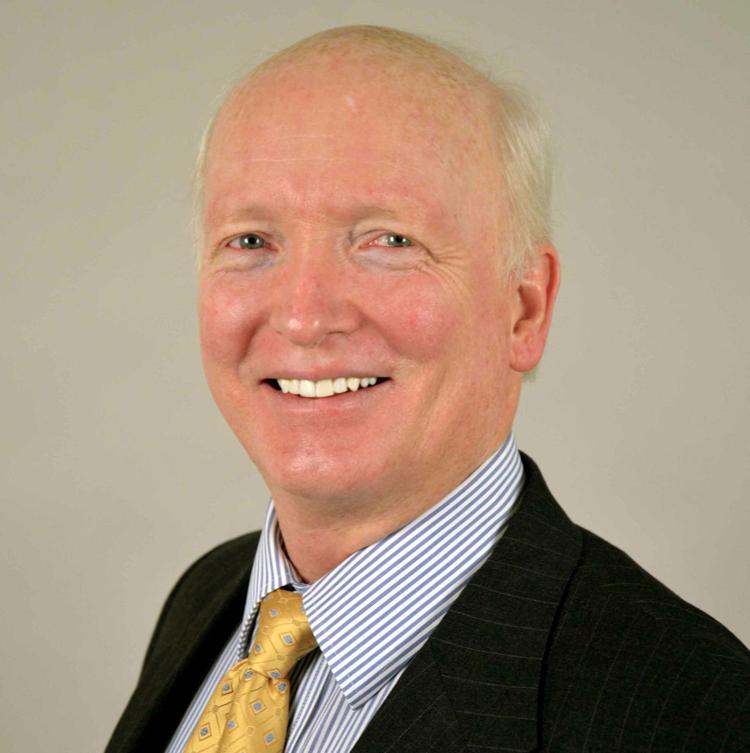 We would make better voting decisions if we focused on the stated policies of the two major political parties. Those policies are pretty straight-forward. Anyone can figure out what they are just by looking at each party's adopted policy platform. The stark differences between the two are quite obvious on a number of important issues. The time it takes to read through them will dispel a lot of false information being bandied about by the mainstream media and by candidates themselves.
For example, on the issue of "sanctity of human life," the Republican Party platform states that Republicans are "proud to be the party that protects human life and offers real solutions for women." They also "strongly oppose infanticide." Democrats, in their platform, want to use federal tax dollars to pay for abortion on demand from conception until birth (and even after birth as Gov. Ralph Northam pointed out in his infamous radio interview). Conservatives advocate that life is precious from conception to the grave. They argue that someone who does not believe a person's life is valuable enough to preserve when in the womb will find it easy to believe that a person's life has no value at all. Actually, that is a tenet of socialism. Socialists treat people as though they are animals who should be corralled and trained to do only what they are told.
Republicans, in their party platform, "strongly support the freedom of Americans to act in accordance with their religious beliefs, not only in their houses of worship, but also in their everyday lives." Democrats "reject the misuse of religion to discriminate." The Democratic Party platform fails to define "misuse," but it means that they want the government to dictate what people of faith get to believe and how they practice their religion. Of course, destroying the moral fiber of a nation is a tactic that socialism has used for decades when trying to take over a nation.
Republicans believe that doctors, nurses and other health care professionals have a right to refrain from participating in medical procedures they find morally objectionable. Democrats would use the term "civil rights" to force all medical professionals – all occupations for that matter – to participate in activities that violate their religious beliefs just because the government tells them they have to accept it.
Republicans advocate that God has a place in government. "If God-given, natural, inalienable rights come in conflict with government, court or human-granted rights, God-given, natural, inalienable rights always prevail." Democrats demand that people of faith keep their faith out of sight and not bring it into their daily lives. Democratic governors around the nation are doing everything they can to shut down churches. More than 2,000 churches are being sued for holding religious services during the COVID-19 quarantine. Those governors allow casinos and abortion clinics to be open, but not houses of worship, even though the quarantine has caused so much fear and stress that people need to renew their faith more than ever.
The Democrats even refused to use the phrase "under God" in the Pledge of Allegiance they recited every night at their national convention. They are definitely the anti-God party.
Republicans want to appoint Supreme Court justices who believe that the Constitution is the law of the land and should be taken as written and as intended by the founding fathers. Democrats want Supreme Court justices who will interpret the Constitution to mean what the government wants it to mean regardless of the original intent of the founding fathers or of the will of the people.
Republicans believe that parents should control their children's education, that is why they support "school choice" and "local control" of education. Democrats want centralized control of education so that the government determines what is taught, not the parents. It is the perfect way for the government to indoctrinate children. That happens in every socialist country, and they have made measurable progress toward that goal in America.
There are dozens more points of difference between the policies in the two parties' platforms. We would do far better to determine our votes based on how our lives will be affected by the policies of the candidates rather than by the candidates' personalities. Their policies are far more important than their manners.
Steve "Doc" Troxel, who lives in Lynchburg, is a columnist for The News Virginian. He is a retired university professor who writes a weekly email on political issues. To subscribe to his email, contact him at Doc@VoteDocTroxel.com. His column is published every other Monday.
Catch the latest in Opinion
Get opinion pieces, letters and editorials sent directly to your inbox weekly!