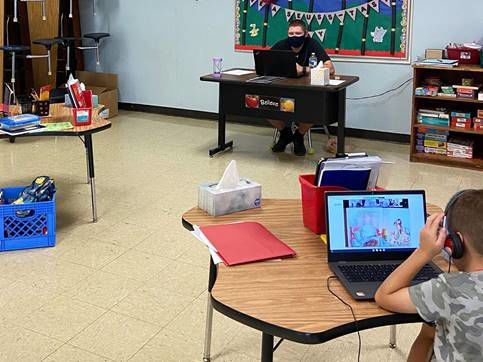 With the first quarter of the 2020-21 school year coming to an end, now is a good time to reflect on Waynesboro Public Schools' opening in August and to look ahead to what's next.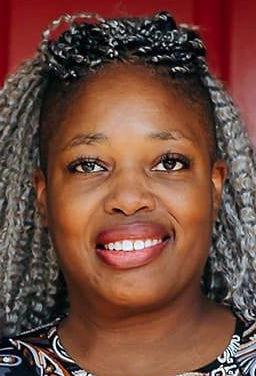 The first day of classes was unlike any other in the history of WPS. Students were spread out across the city, in homes and other facilities, rather than only in the buildings that make up our public school division. Nonetheless, a collective sigh of relief could probably be heard when the vast majority of Waynesboro students successfully logged into their virtual instruction on Aug. 31. More than 850,000 student engagement minutes were logged the first week.
All decisions regarding Waynesboro students' safety and instruction have been particularly difficult this year due to the COVID-19 pandemic and the decision to begin the year 100% remotely was no different. We knew the challenges, especially where equity is concerned, that remote instruction brings. Dr. Cassell pointed out in his August presentation that school leaders and teachers are aware that there are groups of children who are more vulnerable to learning challenges using a remote learning model. He added that the school division was exploring options that would support our youngest and most vulnerable learners — students with disabilities, English language learners and students experiencing homelessness.
Based on what I've heard and seen, Waynesboro's vulnerable students are indeed struggling the most with remote instruction. The administrators of the C4 Student Support Centers, for which I am the coordinator, also reported that students in kindergarten through second grade were being challenged the most by the remote instruction out of all of the children at the sites in Waynesboro and Staunton. I took a tour of the Waynesboro YMCA two weeks ago to see for myself what 100% remote looked like for Waynesboro's students.
While many of the students said "fine" when asked how things were going, some admitted that they were having a hard time focusing. Others were finding that the technology presented some unforeseen challenges — many needed tutorials on keyboard shortcuts for the Google Chromebooks or were unsure how to confirm that work had been properly submitted. One little boy is simply struggling to stay awake. The YMCA staff spends significant time keeping students motivated and on task.
Families are also facing challenges they didn't expect with the remote instruction. As one parent wrote to a school board member recently, "I am very impressed with the organization of [the elementary school]. We were given everything we needed to start the school year (Chromebook, logins, work, etc). However, virtual learning is not something that works well in our household. Our second grader already has issues staying focused and on task."
As key elements of the hybrid plan were taking shape, school leaders paid close attention to the needs of Waynesboro's youngest students. Early on, we proposed and implemented a plan to begin bringing our youngest back in small groups along with the other special needs students. To date, approximately 250 of our nearly 3,000 students, including a sizable portion of Waynesboro's pre-K population, have safely received instruction within the buildings since school opened.
With the number of new COVID-19 cases in Waynesboro remaining relatively low, especially in comparison to our neighbors, and the division's well-developed hybrid plan already crafted, I look forward to hearing how the preparation for the next phase of Waynesboro's reopening is progressing with the expectation that we are well positioned to have more students in-person. My hope is that our kindergarten through second grade students are next to come back to the buildings sometime soon.
Diana Williams, a member of the Waynesboro School
Board, is a columnist for The News Virginian. Her column
is published once a month.
Catch the latest in Opinion
Get opinion pieces, letters and editorials sent directly to your inbox weekly!