I believe Black lives matter. It's true, I do. Black people were created in the image of God, and God loves them. So do I.
I also believe white lives matter, Asian lives matter and Hispanic lives matter. In fact, I believe that since God created all lives in his image that all lives matter.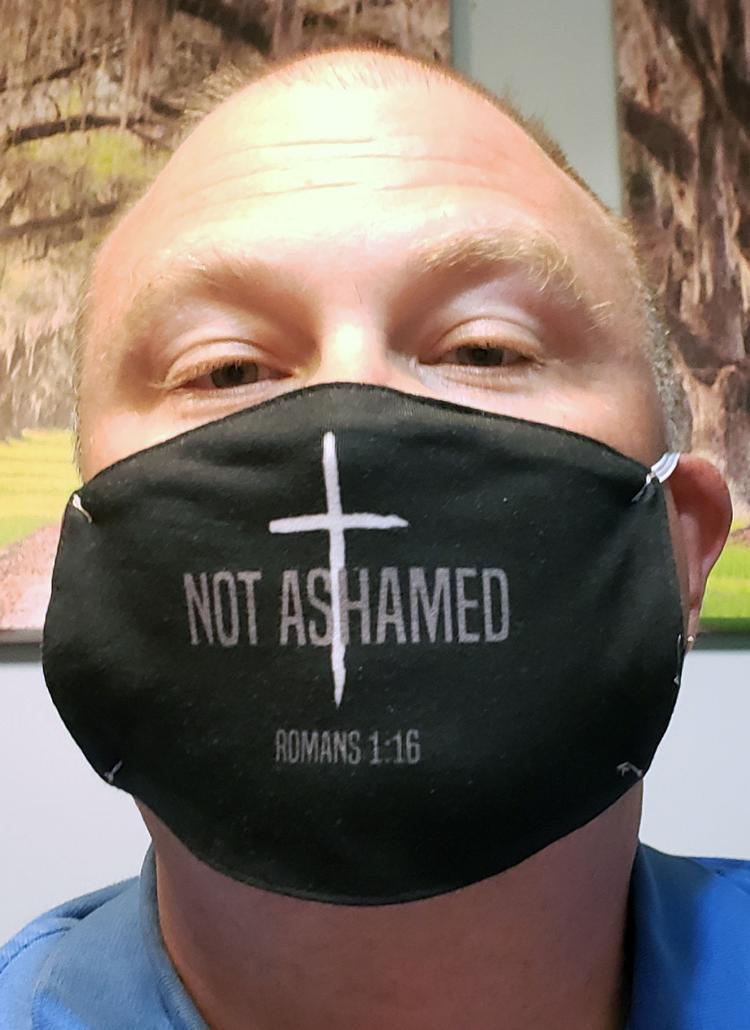 I believe blue lives matter. I believe politician's lives matter, Republican, Democrat or "other." I believe those who vote like I do matter, and those who don't vote like I do matter.
I believe Hindu, Buddhist, Wiccan, Catholic, Muslim, Jewish, Christian, JW, Mormon, Christian Scientist, atheist and agnostic lives matter.
I believe Ralph Northam's, Nancy Pelosi's and Joe Biden's lives matter just as I believe President Donald Trump's, Mitch McConnell's and Candice Owen's lives matter.
Pick a person, and I will tell you that his or her life matters. Equally. The same amount. No single life more than any other single life; no race, religion or gender more than any other. That is not hard for me to say, because I know what the Bible says, and I know that it is true.
Even so, as much as every life matters, eternal life matters more. Infinitely more.
Although every life has equal value, every life, or every person, is equally condemned before God because of the sin nature he or she is born with. No one escapes the reality that once he or she commits one single act against God, an act that in his or her heart he knows is wrong because God placed within him or her the knowledge of right and wrong, that person is separated from fellowship with God and is in a very real sense stands as God's enemy.
Our sin has earned us eternal death, which the Bible clearly defines as an eternity spent in hell. Some people scoff at the notion of a loving God sending people to hell, but we must remember that no one who goes to hell deserves better, and Jesus spoke of a real place of eternal torment and suffering more often than He spoke of the place we refer to as heaven. Jesus said, "Unless you repent, you will all likewise perish" (Luke 13:3).
At this point, some who are reading this will mock me. Some will say I think I am better than others. Some will say worse. Even so, because I believe all lives matter, I must speak about what the Bible teaches about eternity. In the words spoken by renowned atheist Penn Gillette in a widely viewed youtube vlog, "How much do you have to hate me to believe that there is a hell and that I might be going there and not tell me about it?"
The good news that I must share is this: Because all lives matter to God, he sent forth his son into the world to be born of a virgin, live a sinless life, die on a cross and be raised back to life. He has said that "Everyone who calls on the name of the Lord (on the name of Jesus) will be saved" (Romans 10:13). Although our sin makes us an enemy of God, the death and resurrection of Christ reconciles back to God all who believe! "For our sake He made Him to be sin who knew no sin, so that in Him we might become the righteousness of God" (2 Corinthians 5:21). The gospel says that we owed God a great debt that we could not pay other than to pay with our lives in hell, but God excused that debt based on the sacrifice of Christ for all who would follow him. What a deal!
All lives matter, but only those lives that come willingly under the authority of Christ live with God eternally. All lives matter, but only those "who did receive Him, who believed in His name, He gave the right to become children of God" (John 1:12). All lives matter, but only those lives that have been covered by the blood of the savior of this world have been redeemed. All lives matter, but only those lives that are recorded in the Lamb's Book of Life will receive a reprieve from an eternity in hell. Because I truly believe that all lives matter, I speak the gospel, hoping that some who hear it might believe it.
Mark Wingfield, pastor of First Baptist Church in Grottoes, is a columnist for The News Virginian.
Catch the latest in Opinion
Get opinion pieces, letters and editorials sent directly to your inbox weekly!