This week one of the young men in our church shared the story of how he walked away from a life of drug addiction and became a Christian with a group of campers at our worship service at North 340 Campground.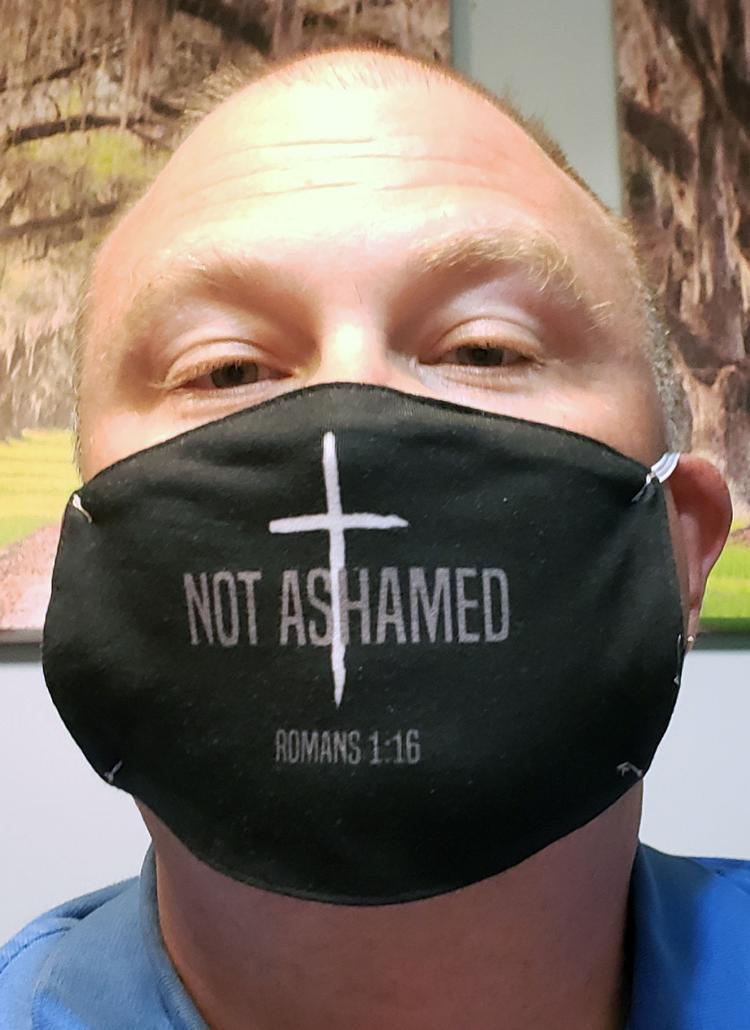 After hearing the testimony, another of our church attendees told me that she'd like the chance to soon share her testimony of how God has delivered her from a lifestyle of sexual immorality. About a month ago, another man at our church shared his story with our church on a Sunday evening, prompting his nephew who also attends our church, to ask if he could share his story, which he will be doing tonight!
I believe God loves it when his children share with others about how he has changed their lives. I have learned that while people can argue with you about the things you share with them about your Christian convictions, they can't argue much with the personal story you tell them about how God has transformed your life. Even so, it is God's word that saves, not my words, so I have come to the conclusion that the best story we can share with others combines our personal testimony with the holy scriptures. I've also concluded that the best pattern to use in doing so comes from Ephesians 2:1-10. Let me demonstrate, by giving my own brief salvation testimony.
Ephesians 2:1-3 says that before Christ came into our lives, we "were dead in the trespasses and sins in which you (we) once walked…carrying out the desires of the body and the mind, and were by nature children of wrath, like the rest of mankind."
This means we were by our nature enemies of God and friends of the devil because of our willful sin. The world teaches we are all accepted by God by default, but the Word teaches that God hates sin so much He can't even look upon it — this is awful news for us! For me, that describes my teen years into my late twenties. I knew who God was in my mind, but my heart was wicked, and, like most of the world does, it was after my heart's desires that I chased, not after God's will for my life. I spent most of the first half of my life doing what I thought would please my flesh, even while it hurt others and separated me further from God. I thank God I never felt a pull towards dangerous illegal drugs, but I rarely went a day without abusing alcohol for the last ten years that I lived for the world. I was certainly on my way to hell due to my own rebellious, unrepentant heart.
But God. These are two of the most precious words in the Bible. I was a selfish sinner, not even looking for a relationship with God, "But God, being rich in mercy, because of the great love with which he loved us, even when we were dead in our trespasses, made us alive together with Christ — by grace you have been saved. By grace you have been saved through faith. And this is not your own doing; it is the gift of God, not a result of works, so that no one may boast" (parts of Ephesians 2:4-9). A month before my 29th birthday, my wife and I who were engaged at the time, weren't looking for God, but we were looking for a pastor to marry us. That pastor led both of us to Christ. God showed us mercy and extended to us His grace, even when we weren't looking for it!
The last 22 years have been joyous years living for him. I have been an FCA sponsor in a public school. I've served many years as a youth pastor. For the last eight years, I've served as pastor of First Baptist Church of Grottoes. Truly, these years have been far greater than the first 29, as God has given me peace, joy and contentment that I never knew before. Serving him has been the best part of my life. Why? Because, "We are his workmanship, created in Christ Jesus for good works, which God prepared beforehand, that we should walk in them" (Ephesians 2:10). God chose to save me because he had great works for me to do, works that I've been doing through his strength ever since that day in November 1998, when he changed me forever.
That's my story. What's yours?
Mark Wingfield, pastor of First Baptist Church in Grottoes, is a columnist for The News Virginian.
Catch the latest in Opinion
Get opinion pieces, letters and editorials sent directly to your inbox weekly!