The other night I received a great compliment by one of the older gentlemen at our church. He shared with us that in his many years of going to church that I was the first pastor he'd had who just preached the Bible in a way that helped people understand it without a lot of the other "fluff" that too many others use to fill their preaching.
Wow, what high words of praise! Admittedly, I blushed when hearing those kind words, but I honestly can not take much credit for what he was accusing me of. You see, God has blessed me. In my 22 years as a Christian, I have only attended churches led by men of God who preached the Bible.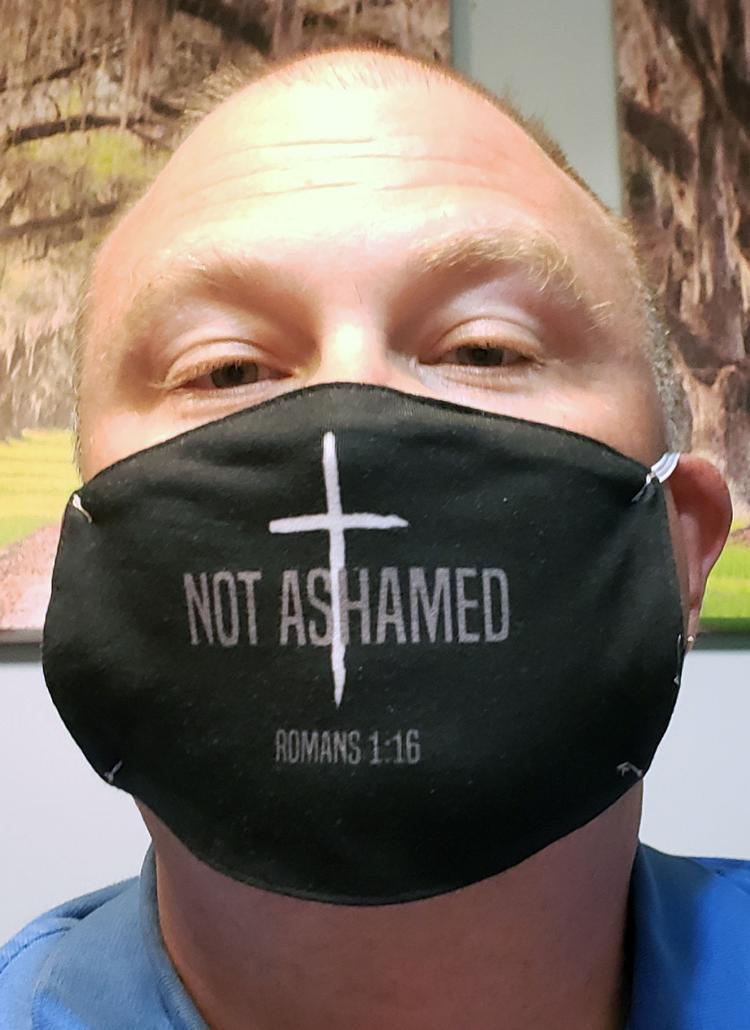 Of course, I remember learning in seminary about "those other guys," and I've met a few over the years. I remember being embarrassed for the man who had been pastoring for much longer than I had been, but who knew nearly nothing of the most basic teachings of the Word. I remember the woman who laughingly proclaimed on a Saturday afternoon that she wasn't yet sure what she was preaching in the morning because she hadn't looked at the pre-written sermon out of some book that all pastors from her denomination would be preaching in the morning. I remember the time I took a group of people from my church to hear a local pastor preach on a Sunday evening and, to our horror, he never even opened his Bible. I've heard many sermons and read many opinion pieces by pastors that twisted the words of Scripture, using them to support unbiblical beliefs that fly directly in the face of the God who wrote them.
So, when I receive a compliment such as I received, I am first humbled and reminded that the only thing I share of real worth week after week from that pulpit are the words of life found in Scripture. I am then challenged to continue doing so each time I ascend that pulpit. After that, I am saddened when I think about how many folks who stand in front of a congregation every Sunday morning do not hold that same high view and reverence of Scripture that men of God have held for the centuries leading up to this one. Saddened, and angered.
I do not how many preachers fall into the category of flat-out heretic or apostate. I would think that defines a small minority. A larger group could be described as those who say they believe the Bible but only as an important guideline for our lives or only to a point- they don't believe the Bible has full authority in our lives as God's inerrant Word to His creation. When you don't believe that, lots of awful, powerless preaching that helps no one can happen.
While I can't cite a percentage of pastors who would fall into this category, I do know that surveys and polls show that the average church-goer in America holds beliefs about Scripture and Christianity that do not match the basic tenets of Christian doctrine that have been held for 2000 years. This is not because they've become smarter or learned more — archeology, science and the discovery of historical documents continue to strengthen the case for Christianity, not the other way around. Much of it is because the teaching of truth they are receiving on Sunday mornings is poor and inadequate for equipping men and women of God.
Too many preachers apologizing for what God has said about sexual immorality and sanctity of life. Too many preachers using the Bible as a secondary text to support what he really wants to tell us about some social cause or social justice issue. Too many preachers who see the Bible as a lowercase "b" book that is flawed and unreliable. Too many preachers who think their opinions are worth hearing more than God's declarations.
"I charge you in the presence of God and of Christ Jesus, who is to judge the living and the dead, and by his appearing and his kingdom: preach the word; be ready in season and out of season; reprove, rebuke, and exhort, with complete patience and teaching. For the time is coming when people will not endure sound teaching, but having itching ears they will accumulate for themselves teachers to suit their own passions, and will turn away from listening to the truth and wander off into myths," says 2 Timothy 4:1-4.
Mark Wingfield, pastor of First Baptist Church in Grottoes, is a columnist for The News Virginian.
Catch the latest in Opinion
Get opinion pieces, letters and editorials sent directly to your inbox weekly!