Psalm 100, one of the most well-known psalms and the one many Christians think of when celebrating Thanksgiving, is a simple psalm made up of a few short commands and reasons we should obey them.
» Command 1: Make a joyful noise to the Lord, all the earth!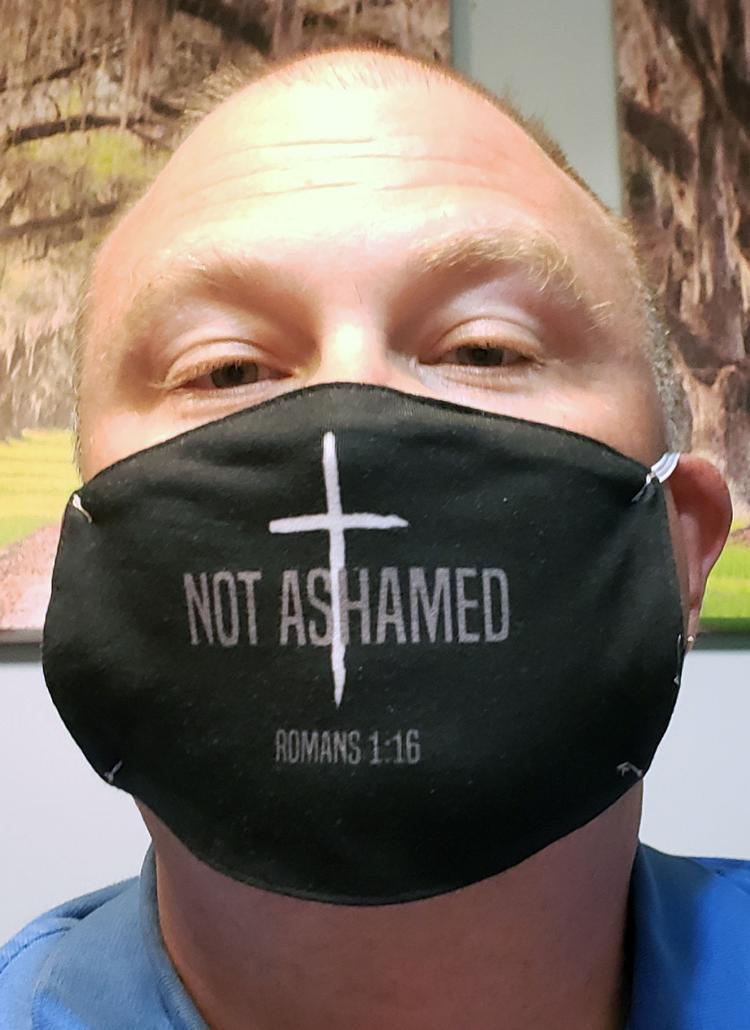 When God tells us to make a joyful noise to him, he doesn't mean only when things are going our way or when we are getting the things we want. God's command here is in line with Philippians 4:4, which states, "Rejoice in the Lord ALWAYS!"
» Command 2: Serve the Lord with gladness! Here, we are told to serve the Lord, which means we are to work for him, promote him and make much of him to others. And as we serve him, we do so with gladness, a word that is closely related to joyful. We aren't always happy about our circumstances, but we remain full of gladness anyway.
» Command 3: Come into his presence with singing! Now here's an interesting one — God wants us to sing to him! Admittedly, this one might sound difficult for some, but it's what we sing to him that matters to God, not how we sound doing it. I mean, why would we sing over someone in the first place? Because we love that person, can't stop thinking of that person and want that person to know how deeply we care for them. That's what God's wants from us.
» Command 4: Know that the Lord, He is God! God requires us to get to know him because he knows that the more deeply we know him, the more fulfilled our lives will be and the more deeply we will love and honor him. We exist to glorify God, and we do this better as we get to know him.
» Reason 1: It is he who made us. Here, the psalm departs from the commands of God to some reasons we are to obey those commands. The first reason we can make a joyful noise, serve the Lord with gladness, etc. is that he created us! If he created us, he knows what is best for us and can be trusted. If he says, "Rejoice," then we rejoice. If he says, "Sing," then we sing.
» Reason 2 and 3: And we are his people, and the sheep of his pasture. As if we needed more reasons to worship him, we are reminded that not only did God create us, but he also calls us his children and acts as our great shepherd. That means he protects us and watches over us — what more could we ask for?
» Command 5: Enter his gates with thanksgiving, and his courts with praise! As we ease back to God's commands for us, we are reminded to be thankful for what he gives us. Genuine thankfulness, of course, leads to genuine praise of the one who gives us all good things.
» Command 6: Give thanks to him. We are told a second time to give him thanks. Hmmmmm…is anyone recognizing a theme here?
» Command 7: And bless His name! The last thing we are commanded to do is to bless his name, which means to give his name the praise it is due, and proclaim it to be the only name under which a person can receive salvation. Blessing God's name is to speak of the goodness of our Lord to whoever will listen.
» Reason 4, 5 and 6: For the Lord is good; His steadfast love endures forever, and his faithfulness to all generations. To me, the last verse of Psalm 100 is its climax. We have all these commands from God about how to worship him, and then in the last verse we are given three more reasons why. We rejoice, serve, sing, study him, give thanks and praise and bless his name because the Lord is good, his love endures forever, and he is faithful. In fact, I believe a best reading of this psalm is simply like this: Verse 1, Make a joyful noise to the Lord, all the earth because the Lord is good, and his steadfast loves endures forever. Verse 2, Serve the Lord with gladness because the Lord is good, and his steadfast love endures forever, and so on. It just makes the most sense to me when reading it that way.
May God richly bless you this Thanksgiving as you celebrate his provision and give thanks to his name!
Mark Wingfield, pastor of First Baptist Church in Grottoes, is a columnist for The News Virginian.
Catch the latest in Opinion
Get opinion pieces, letters and editorials sent directly to your inbox weekly!