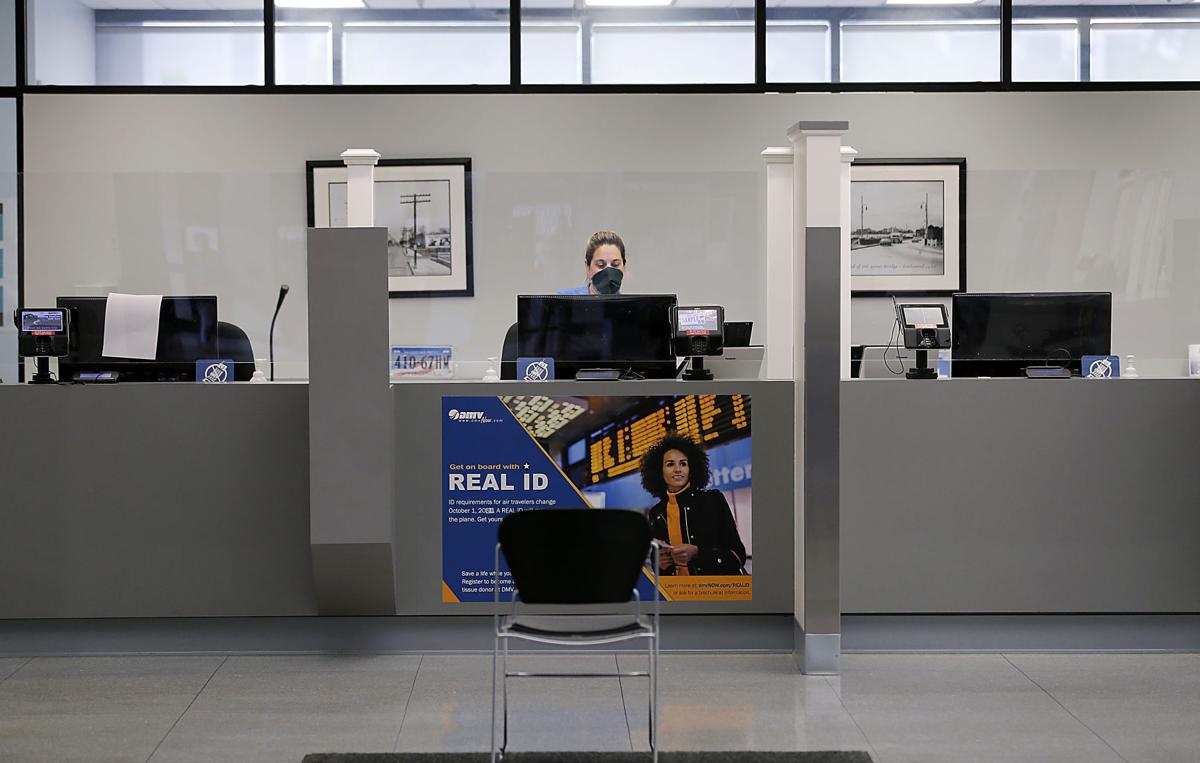 Virginia's Department of Motor Vehicles is now open for walk-in business, more than 18 months after COVID-19 caused the state to shut the doors.
In March of 2020, Gov. Ralph Northam decreed that the DMV, along with other state government offices, would be closed for safety reasons. Since then, most offices have resumed something resembling normal operations.
There is no cause to send the DMV a thank-you note. Its decision to allow walk-in customers on Tuesdays, Thursday and Saturdays seemed less than voluntary. This summer, the General Assembly started pushing the agency to finally open the doors again. In August, the revised state budget included a directive to DMV to submit a plan for walk-in service.
Now, two months later, we have it — or at least a truncated version.
The DMV claims we're all happy as clams with doing our motor vehicle business by appointment, online (when possible) or by mail. A survey the department put out said 77 percent of respondents said they wanted to see the appointment system continue.
It is highly unlikely that anything close to 77 percent of Virginians would have signed off on appointments only without the option of walk-in service, however.
It's fine to have the choice of making an appointment online, but residents still should be able to employ the walk-in route.
Nearly 30 percent of households in Richmond between 2014 and 2018 did not have broadband internet, and 14 percent had no computer. It is likely that similar figures apply in other parts of the state.
The walk-in option is essential. Having it reinstated should not have been this difficult.
While millions of us have gone to the grocery store or a department store, or enjoyed restaurant meals, the DMV held out until pressure from the legislature made it unwise to do otherwise.
Five months after the DMV banned walk-ins, there was nearly a five-month backlog. The 17,700 Virginians who walked in pre-pandemic scrambled to take care of business, some of them driving several counties away to do so. By October of 2020, the backlog was at about three months out.
There is no doubt that DMV employees, like so many of us, have faced health challenges from COVID-19. According to one recent report, 57 department employees contracted COVID at one time or another.
However, business has been conducted throughout the state at the governmental and private business level throughout much of the pandemic, with employees and customers wearing masks, keeping a safe distance and getting their vaccine when it was available.
What made the DMV different, and why did it take so long, and require so much pressure to go back to even a three-day-a-week walk-in schedule?