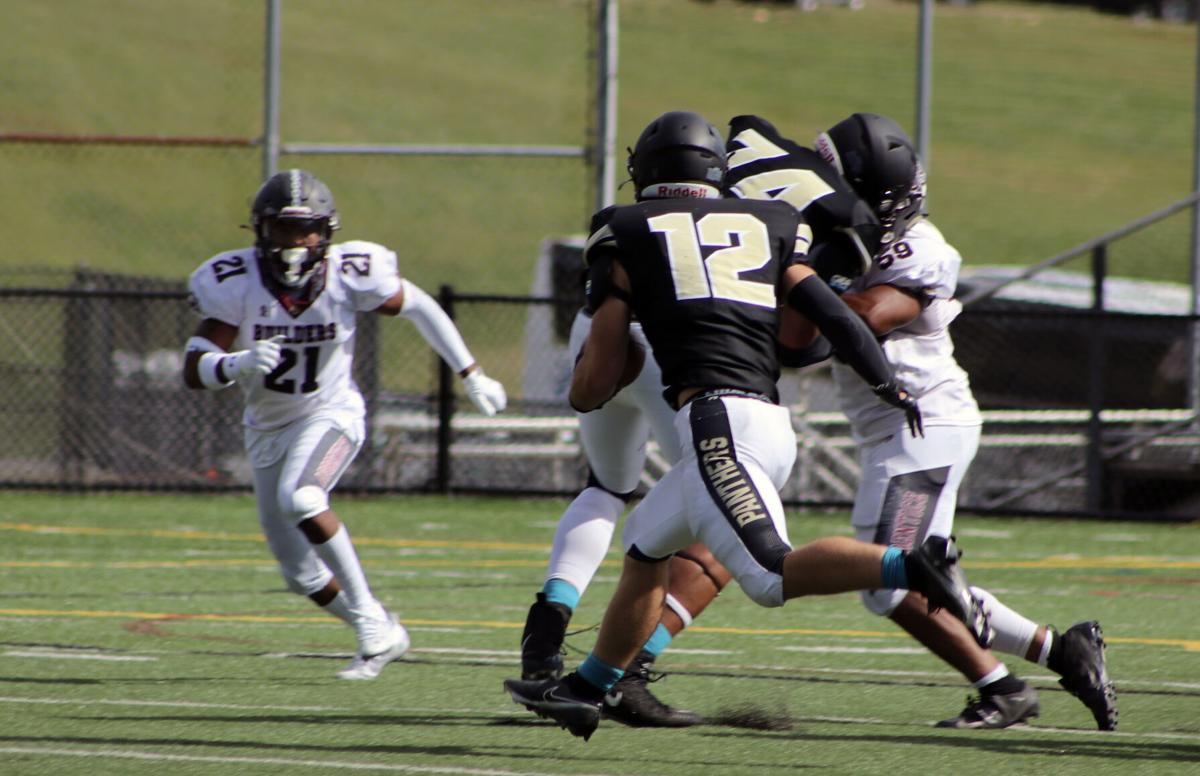 BRIDGEWATER — The yards are a bit tougher to come by and finding the end zone isn't quite as easy, but former Riverheads High School star Zac Smiley is still making an impact on the gridiron.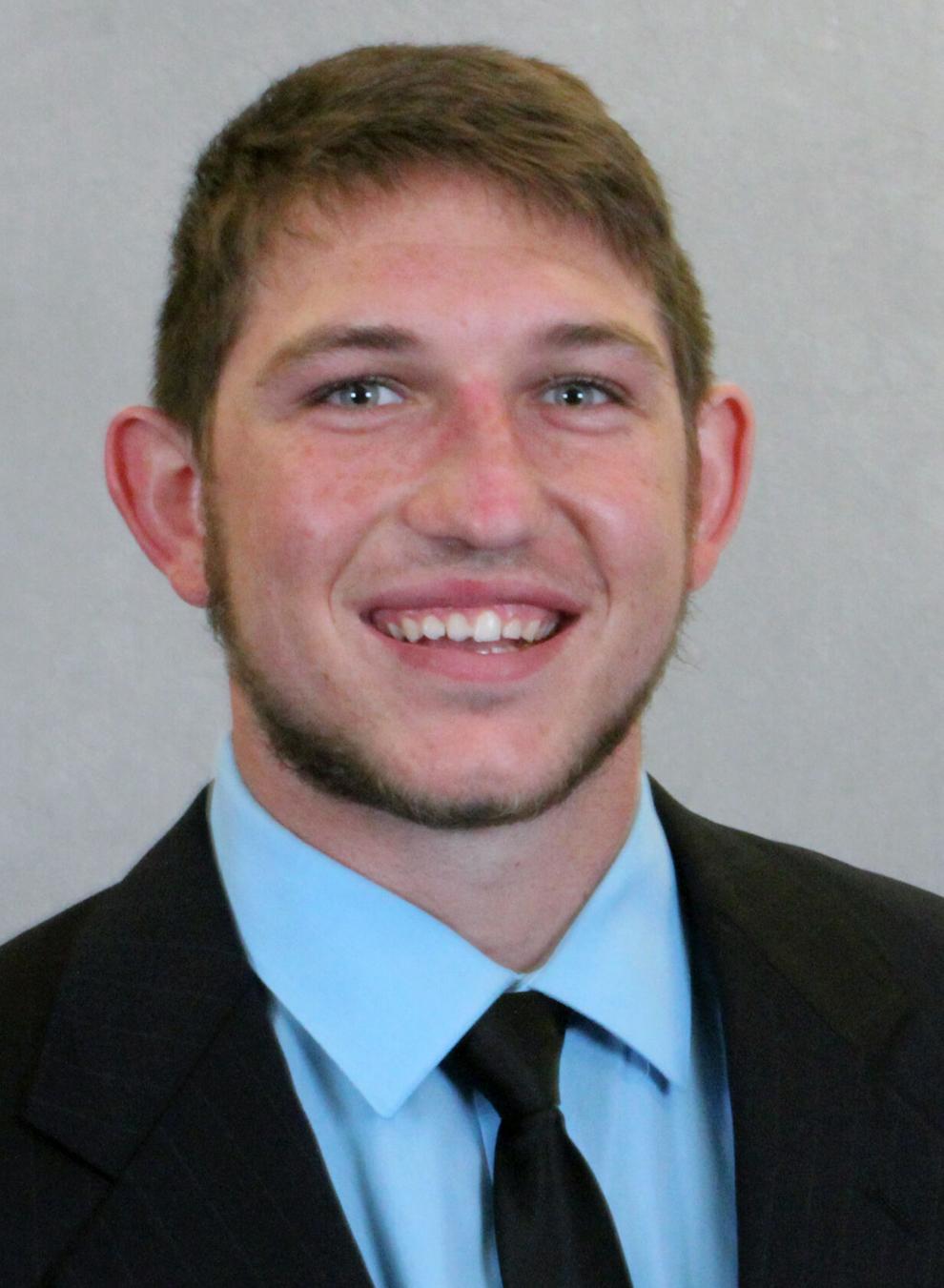 Smiley, who has worked his way into the starting lineup for the Ferrum College Panthers as a true freshman, returned to the Valley this past weekend and helped the Panthers defeat Bridgewater College, 14-10. Smiley gained 44 yards on 18 carries and scored Ferrum's first touchdown of the game.
"It was awesome playing close to home and even better that we came in here and got a big win," Smiley said following the victory at Bridgewater. ""I'm blessed to have this opportunity. I love being at Ferrum and being a part of this team."
Through the first five games of the season, Smiley leads the Panthers in rushing with 221 yards on 65 carries. He's scored two touchdowns and he's also caught six passes for 39 yards.
"We had a couple running backs go down with injury and Zac got his opportunity and he's stepped in and run with it," said Ferrum associate head coach J.D. Shaw. "He's done a good job and he's going to keep getting better."
His high school coach isn't surprised by Smiley's early playing time. "Zac's a good football player. He's a hard worker," said Riverheads head coach Robert Casto. "I'm not surprised by what he's doing. At the Division III level, I think Ferrum got a real gem."
Coming out of Riverheads, Smiley was a priority during the recruiting period for the Ferrum program.
"We put a lot of time and effort into recruiting Zac," said Shaw. " He's the kind of kid we want in our program. The more kids like Zac that we can recruit, the better we are going to be."
Shaw is very familiar with high school football in the Shenandoah Valley after spending six seasons as an assistant coach at Bridgewater before joining the staff at Ferrum. "There's some good football played in the Valley. There are good football players there who can help us win at our level."
Smiley compiled huge numbers -100 touchdowns, nearly 6,000 yards and four straight state titles—while running with the pigskin at Riverheads . The fact Smiley played in Division 1, the division hosting the smallest high schools in the state, didn't bother Shaw.
"Zac's production at the high school level was off the charts," said Shaw. "He comes from an extremely successful high school program. Yes, he may have played at a small high school, but it was still championship level football. He's played in big games. He's made big plays in big games."
Plus at 5-foot-11, 200 pounds, Smiley has the physical attributes to be successful.
"He's strong, he's fast," Shaw said of his first-year back. "He's a hard-working, blue-collar kid. We believe, in time, Zac is going to be a special player in the ODAC."
Before that happens, there is plenty Smiley needs to work on.
"I think Zac will tell you the biggest adjustment at this level is the speed of the defense," said Shaw.
Shaw was right on target.
"The speed of the players is a lot different," said Smiley. "Every guy on the opposing defense is a really good athlete. I've got to get better at setting the plays up, hitting the hole at the right time. Just got to keep working hard every day and keep getting better."
After playing in a run-heavy offense at Riverheads, Smiley is also working to improve his skills in the passing game.
"He's getting better." Shaw said of Smiley's progress in adapting to the passing game at the college level. "In addition to running pass routes and catching the ball, he's also working on pass protection. Those are things that he wasn't necessarily asked to do a lot of in high school."
"It's definitely different," Smiley said of playing on a team that likes to put the ball in the air. "Running different routes out of the backfield, pass protection...those are things I definitely need to work on. We've got a great running back room and the guys with more experience are helping me out a lot."