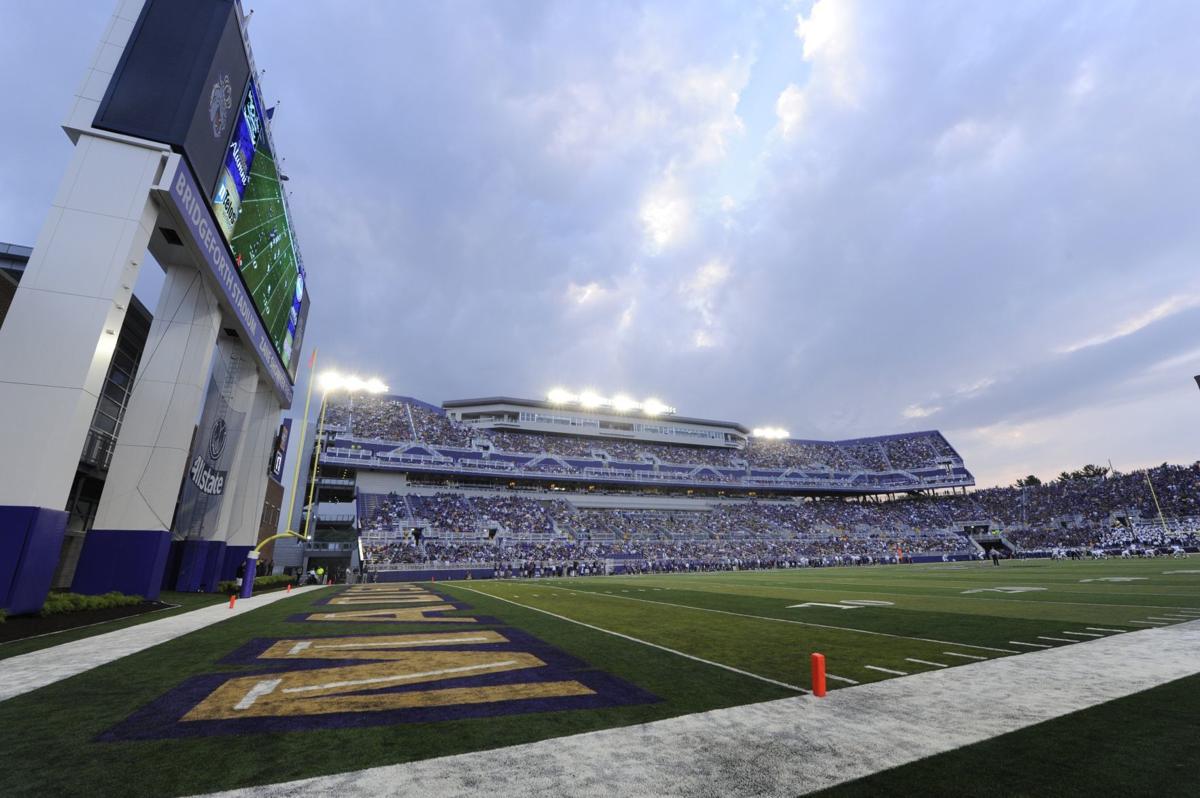 As the spring turned to summer, the Colonial Athletic Association's football coaches were part of weekly meetings, every Tuesday, with conference commissioner Joe D'Antonio.
With each successive call, James Madison football coach Curt Cignetti began to sense more and more of a negative feeling about the possibility of playing this fall, due to the coronavirus. He had a hunch about a month ago that it would not be feasible for every team in the league.
A report emerged Thursday evening from Bruce Feldman of Fox Sports and The Athletic, stating that the CAA was expected to announce that it would not play football in the fall. The official announcement came early Friday afternoon, confirming the news.
Still, the league left a wide door open, permitting member schools to play an independent schedule this year should they choose. That's the avenue that JMU, which has become a perennial powerhouse in the league and nationally, will pursue.
The Dukes have three out-of-conference games on its schedule right now (vs. Chattanooga Sept. 12, at North Carolina Sept. 19 and vs. Merrimack Nov. 21). The school would hope to play at least eight games this fall if it can, likely a hodgepodge of regional opponents from both the FCS and FBS.
"We are firmly committed to making sure that we do things the right way," JMU director of athletics Jeff Bourne said. "I think we have a good track record of that. We will do that in football, we will do it with our [other] fall sports as well.
"And as long as the NCAA still provides those [fall] championships, national championships, we're going to try to have our teams be in a position to be able to compete."
Bourne said Friday that he believes the decision to postpone fall CAA football was perhaps made in a hurried manner by some schools But he said JMU wanted more time to evaluate the situation.
Health and well-being is the foremost concern, Bourne said, but the school also felt it had to give playing in the fall a fair go, Cignetti said.
"It was too soon to make a decision," Cignetti said. "And we owed it to our student-athletes and everybody that loves JMU to give it as good a go as possible."
Playing football in the spring could be a possibility for other schools in the league. But as long as the NCAA's fall championships remain in place, JMU is interested in competing in the fall. Should the fall championships move to spring, JMU would play in the spring.
The Dukes, in football, are coming off their third trip to the FCS national title game in the last four years. They won the 2016 title.
The Dukes also plan for its other fall sports to compete in the fall. The CAA announced an "Extreme Flexibility Model" for such schools to have leeway in their scheduling for those sports. Those programs won't be required to play CAA contests, just the NCAA's respective minimum contest number. That'll apply to field hockey, men's and women's soccer, and volleyball in the fall.
In football, Bourne said JMU has had dialogue with schools from both the FBS and FCS levels as it looks to fill out an independent schedule. There's active interest at both levels to establish games, he said.
Cignetti believes compiling a schedule is going to be one of the least of the challenges moving forward.
"We've always felt good about our ability to compete against anybody we play, and we've proven in the past that we can do that," he said.
JMU's football players returned to campus for voluntary workouts on July 6. There were 97 tests conducted in the program, with one positive test. The men's and women's basketball teams are set to return Monday. There's been no decision yet on basketball scheduling in the CAA.
In football, should fall competition come together, the possibility of fans is still to be determined for JMU's 24,877-seat Bridgeforth Stadium, Bourne said.
Bourne and Cignetti acknowledged the uncertainty that remains as schools walk a line that's more like a tightrope.
But, for the time being, fall competition remains on the table in Harrisonburg.
"We all realize that with one decision, either by the NCAA or at the state level, we may not be able to play," Bourne said. "But you want to make sure that — as an athletic director — you're doing everything you can for your institution, your student-athletes and your fans."
Be the first to know
Get local news delivered to your inbox!