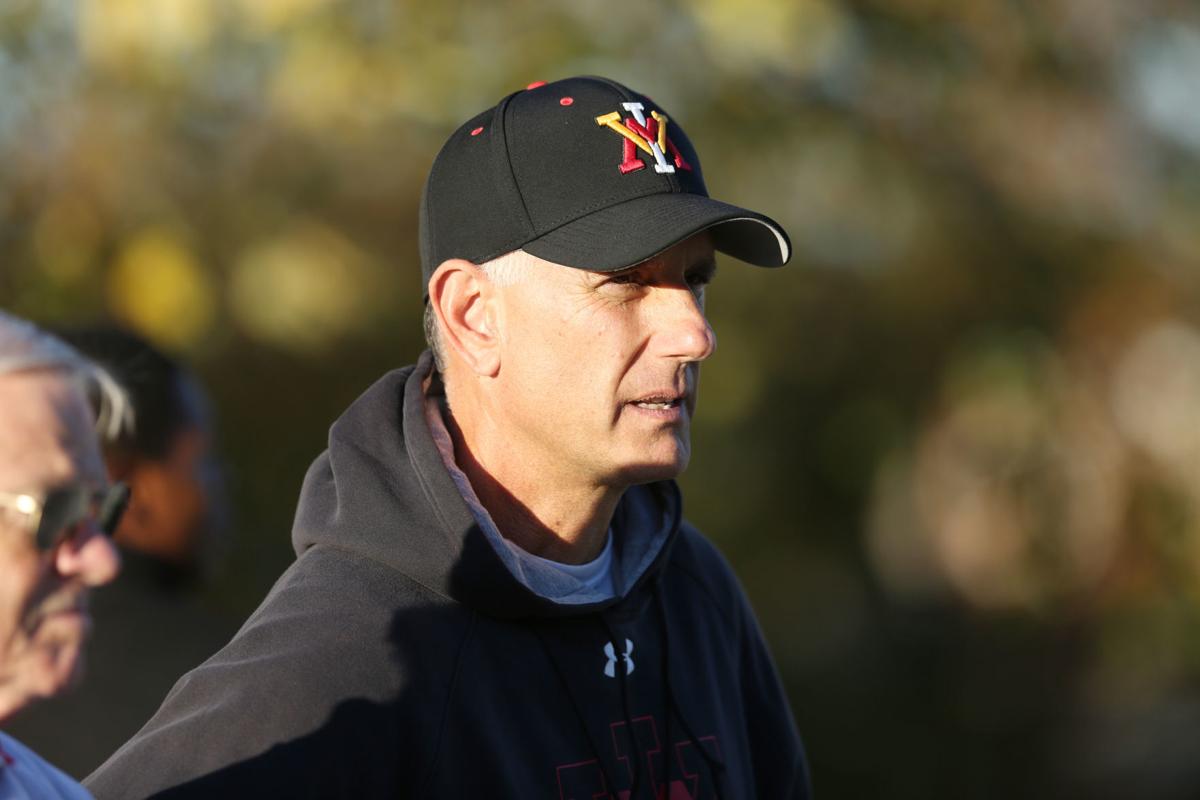 All FCS programs that aren't playing games this fall – and that's 112 among 127 – spin the suspension of activity as a positive development. At VMI, it really may be.
If there is a spring season, the Keydets could have advantages that lead to their first winning record since 1981, when they went 6-3-1 with victories at Army and Virginia Tech.
Among factors that favor VMI, which has 21 players from the Richmond area:
Forty freshmen. That's right, 40, about twice as many as other FCS programs. Many are non-scholarship players, but recruited walk-ons often develop into FCS contributors. At VMI, freshmen are particularly important because the Keydets don't draw FBS transfers or graduate transfers, and don't retain many of their fifth-year players.
"These kids, they can go out and make $60,000-plus a year when they graduate. A lot of them are anxious to do that versus come back for a ninth semester," said Scott Wachenheim, VMI's sixth-year coach.
VMI freshmen go through the Rat Line, a demanding indoctrination period that usually lasts until February.
"If we play in the spring, it's most likely that all 40 of those kids will be out of the Rat Line, which takes a big chunk of energy off of their mind," said Wachenheim.
Momentum. From 1982 (when VMI went 5-6) to 2019, VMI won more than three games only seven times. From 2004 to 2018, the Keydets went 29-138, with 11 of those wins coming over non-Division I or non-scholarship opponents.
But last season, VMI finished 5-7 (4-4 SoCon), with two of the losses to FBS opponents (Marshall, Army). VMI hadn't won five games in a season since going 6-6 in 2003. VMI hadn't won four conference games in a season since 1979.
VMI prevailed in the Military Classic of the South against rival The Citadel for the first time in 13 meetings. The Keydets set a program record for offense (4,887) and passing yards (3,429), and their 370 points were the second-highest total in program history.
"There's a lot for those kids to be excited about. Our kids believe we can compete with anybody," said Wachenheim, a former Air Force Academy offensive lineman from Woodland Hills, Calif., who worked on staffs at Liberty and Virginia before being hired by VMI in December of 2014.
"For the first five years here, we were hoping. But after last season, we've proven, and our kids believe they can. They know we've got a good football team."
Wachenheim was in the fifth year of a five-year deal last season, after which the school and the coach agreed to a three-year contract extension that runs through the 2022 season.
Reece Udinski. Almost all FCS teams missed the majority of spring football, or its entirety, and may be groping for offensive identities in a strange time. VMI has Udinski, a 6-foot-4, 224-pound three-year starter who passed for 3,276 yards with 19 touchdowns and five interceptions last season.
Wachenheim calls Udinski, a senior who led the Southern Conference in passing last year, "the best quarterback in all of Division I FCS football, in my opinion." Four of five starters on the offensive line are back.
These Keydets have been together. VMI was one of the relatively few FCS programs involved in some preseason practice. The Keydets held sessions over six days before the SoCon announced it wasn't playing as a league this fall.
"I thought those six days we got in were awesome," said Wachenheim. "We got to learn a lot about our football team. We got to learn a lot about our freshmen. It gives us the ability to go back and evaluate different plays that we put in on offense and defense and special teams."
The NCAA permits 12 hours a week now, and "that is invaluable for us, as well, and we're going to take full advantage," said Wachenheim. "Our kids' favorite part of the day is football practice, which is maybe different than a lot of schools in the country."
At VMI, adjustment is normal. A spring season may not be as disturbing as at other schools.
"We teach the ability to overcome adversity, so our kids know how to do that," said Wachenheim. "Our school uniquely programs us to handle adversity, handle change. Improvise, adapt, overcome is what the Marine Corps says, so these kids are ready to roll."
VMI's football program annually establishes four goals: one, graduate from VMI; two, have fun playing football; three, win the SoCon championship and in the postseason; four, be successful after graduation. The way Wachenheim sees it, if the Keydets can take care of the third one, they'll have the program's first winning season since 1981.
"We do talk about, 'Hey, man, it's been a long time,' because there's something special about being a history-maker," he said.
(804) 649-6233
@RTDjohnoconnor
Be the first to know
Get local news delivered to your inbox!