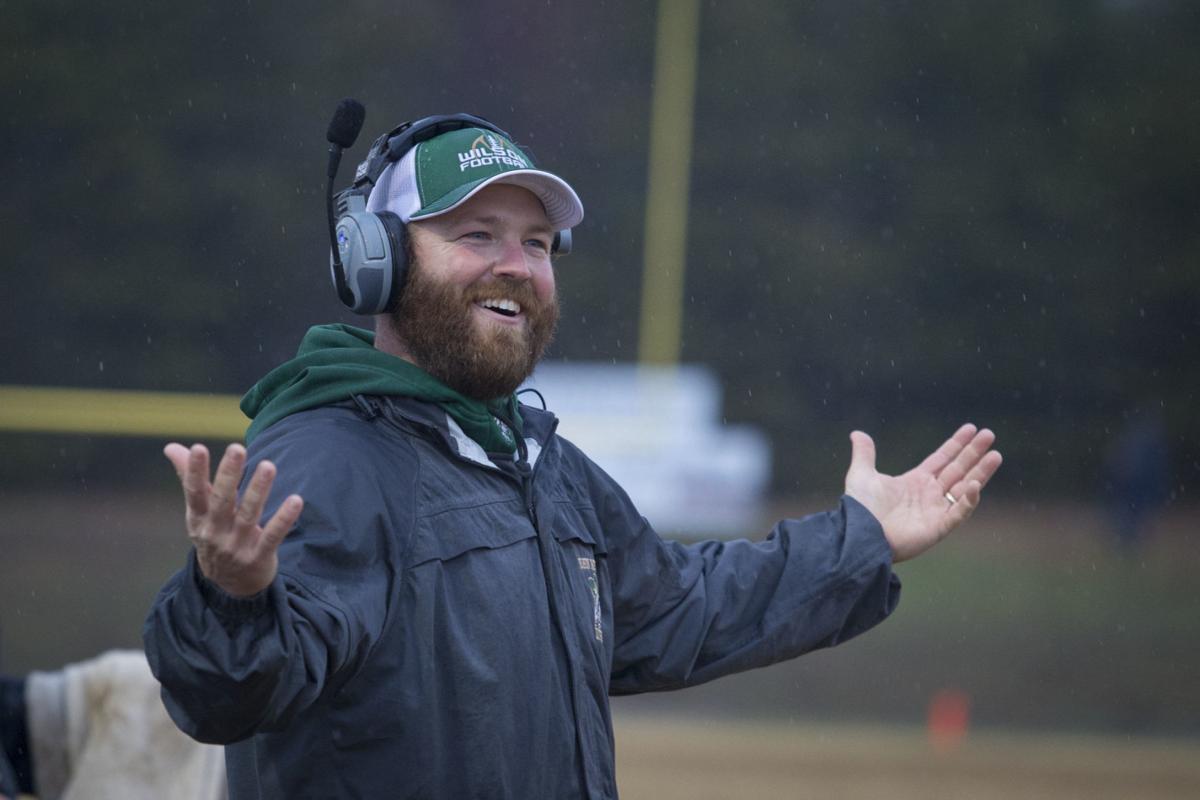 The chances of going out to watch a high school football game this fall virtually vanished Wednesday after a special video conference by the Virginia High School League's Executive Committee.
VHSL Executive Director Dr. Billy Haun proposed three models to start sports for the 2020-21 school year, and none of the three included playing football in the fall. The three models will be voted on by the Executive Committee on July 27.
The three models include:
Model 1: Leaves all the seasons as they are with only low-moderate risk sports being played. In the fall, that means cross country and golf would be able to compete, while football, volleyball and competition cheerleading are cancelled altogether.
Model 2: The fall and spring seasons are switched.
Model 3: Condensed seasons for fall, winter and spring sports, beginning with the winter schedule from Dec. 14-Feb. 20. First games played on Dec. 28. The fall schedule follows from Feb. 15-May 1. First games played March 1. The spring schedule runs from April 12-June 26. First games played April 26.
The 37-member Executive Committee, which is composed mainly of superintendents, principals and athletic directors from around the state, had widespread support for Model 3.
The third model at least gives athletes in all sports the opportunity to have a season.
The main drawback to Model 2 is what if spring sports move to fall and they suddenly have to be shutdown again because the COVID-19 outbreak worsens. That would be two years in a row the spring athletes lost their season.
ADs' perspectives
Stuarts Draft High School athletic director Steve Hartley is in favor of Model 3.
"For Augusta County schools, that option is the most favorable," he said. "You get the most participation for the athletes and there will be some type of postseason."
But Hartley does have a fear that once the committee members start hearing from people within their respective school districts, the models may undergo tweaks and perhaps wholesale changes, which could drag a final decision out even more.
"You never know what might happen if so many people start getting in their ears," he said. "I just want to see them vote on one of the models on the table now so we can begin planning on moving forward."
First-year Waynesboro High School AD Jeremiah Major, who formerly was the head football coach at Wilson Memorial High School, had a slightly different take, preferring to see Model 2 where the fall and spring seasons are flipped.
"I like that model because you really aren't changing anything," he said. "All the scheduling stays in place, just in different months. I have always thought the fall and spring seasons should flip based on weather. February and March weather can be no fun for outdoor sports."
But whichever model is chosen, Major is all about what is fair for the kids.
"I just want the kids to have their sports back," he said. "No kid should lose their opportunity to play."
Staunton High School AD David Tibbs said Model 1 isn't an option to be considered in his opinion.
"No school in the state can afford not to have football games," he said. "Football and basketball are the majority sports that fund all the non-revenue ones. The other two models preserve football even if there are fewer games played."
Coaches' perspectivesBuffalo Gap High School second-year head football coach Brad Wygant is definitely not a fan of Model 1.
"Of the three models, the obvious one football players and coaches don't want to occur is Model 1," he said. "That makes me a bit nervous. I am not sure why that one is even listed as an option.
"The No. 1 priority is the safety of the student-athletes," Wygant said. "It is important to have discourse and discussions to find the best solution for the best possible way for everyone to have a season and be safe."
The Gap coach views Models 2 and 3 as the ones he favors.
"The safest option is Model 3. My only concern there is the start of the season follows the indoor season. The virus spreads faster indoors. Model 2 would give us a full season schedule. It is a delicate balance to figure out the safest way to play," Wygant said.
Jake Phillips, Staunton's second-year head football coach, just wants a decision to be made.
"I have been at the point for several weeks where I need something to be done so I can make a plan," he said. "This going around aimlessly is not good for the kids or a plan-oriented guy like myself. I know we are living in a world of the unknown right now, but give me a date.
"Educating the kids is at the forefront of anything we do," Phillips said. "Teaching kids is what we are here to do. Sports can wait to a later date if necessary."
Phillips likes the idea of flipping the spring and fall seasons, but acknowledges it would be extremely hard to see the season start and then have to be halted and cancelled again on those athletes.
"I feel terrible for those kids that missed their spring season, and then suddenly have that happen again in the fall if we flipped," he said. "The big fear I have if we tried any sports this fall is every day of every week the fear of the unknown. Put in all the hard work and then have the rug swept out from under you."
Phillips, who knows something about spring football from his playing days at W&M, also pointed out the condensed seasons would put a lot of wear-and-tear on the athletes with the short turnarounds.
"Kids that play multiple sports have very little time to recover before starting up again. You are basically combining three seasons into a six-month window," he said.
Like Phillips, Lauren Grove, who is beginning her eighth year as Wilson's head volleyball coach, just wants a final decision to be made, especially where her team is concerned.
"We have been doing open gyms, and the girls keeping asking me what is going to happen," she said. "All of them are use to gearing up this time of year to begin the season. They, like myself, are just looking for answers."
Grove is no stranger to an adjusted volleyball season as she was starring as a player (Lauren Kondor) at Fort Defiance High School in 2004 when the sport transitioned from winter to fall.
"That change threw a lot of people off for a while," she said.
Grove just wants to get a season in no matter when it's played.
"Playing is a lot better than the alternative," she said. "A lot will have to go into getting the season off the ground, so maybe it is best that we do play in the spring. Let's keep the fall open to focus on getting back into school and all the challenges that is going to entail."