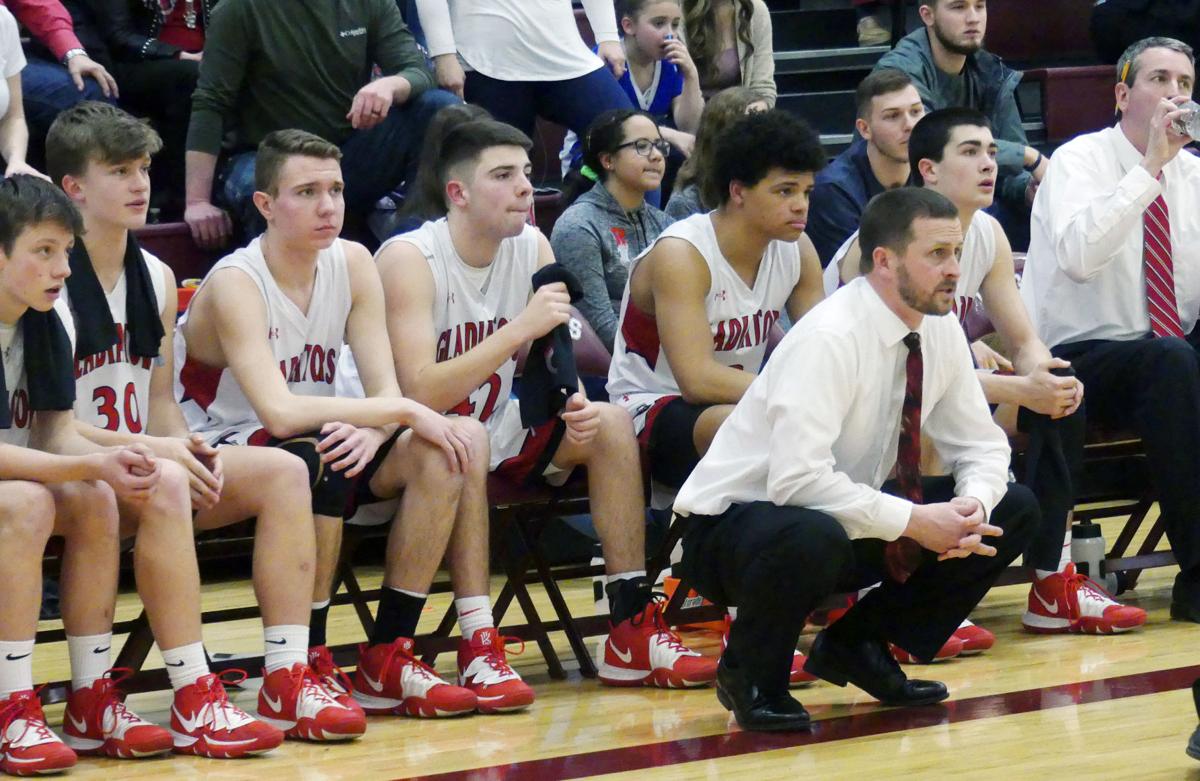 The 2020-21 high school athletic schedule plan is finally in place, and now the attention can turn to hopefully games getting played.
The Virginia High School League's Executive Committee unanimously gave its final approval Thursday to the Championship +1 calendar that it announced in August.
Winter sports kick off the condensed 2020-21 season. Basketball begins its 14-game schedule on Dec. 21. Football starts the fall season on Feb. 22 with a six-game slate and volleyball has 14 matches, while the spring events begin April 26 as baseball and softball are each allowed 12 games, while soccer and tennis have 10 apiece.
All sports will have a postseason and eventual state champion, while non-playoff teams get the Plus-1 game against an opponent from either their region or local area.
"We now have the direction, and we are headed that way," Stuarts Draft athletic director Steve Hartley said. "If everyone does their part in keeping this thing [COVID-19] under control as best we can, then let's get the kids playing. I know they are all ready to play. We are getting closer."
While Hartley is eager for the games to begin, he isn't sold on the Plus-1 concept for non-qualifiers.
"I am not too concerned about the Plus-1 and how it will work. I am not sure it is worth it," he said. "The whole point of playing is to fight for championships and advancing as far as you can. We aren't out here just to be playing games. There has to be a reward. My main worry is what happens if an athlete gets hurt in that game, which doesn't mean anything, and has to miss the next season that follows. I don't think right now it is in the best interest for us to play in one."
Staunton athletic director David Tibbs says to pump the brakes a bit on the return to play. Just because the VHSL gave its approval to play, there are still big hurdles ahead to make it happen.
"Until the Governor and the Virginia Department of Education go out of Phase 3 or modify it, there still can't be any high-risk sports [basketball, wrestling, football, volleyball, soccer, competition cheerleading] played," Tibbs said. "For example, under the current guidelines the only winter sport could be indoor track.
"People need to understand and keep in mind that nothing is happening until the state says we can play," he said. "Of course we all want to think positive and hope things improve to the point where every sport can play."
"We all fall underneath the halo of education," Buffalo Gap AD Andrew Grove said. "Everything is completely out of our control. We have to do what we are told."
A few minor changes were made to the original model. Cross country will now send two teams and three individuals from each region to the state meet, up from one team and five individuals, while indoor track is still looking for a venue and date that won't overlap with football.
Although the VHSL has opened up for sports to be played, that doesn't mean it will happen for all the student-athletes.
VHSL Executive Director Dr. Billy Haun pointed out that 68 of the 128 school divisions in Virginia are fully remote in terms of return to learning. Not every school would be allowed to play sports in the current setup. School superintendents have the final say on whether sports can be played if the state hurdles are all cleared.
One issue still facing school officials is the number of spectators that will be allowed. The number currently is 250 for inside and 1,000 for outdoors in Phase 3, and that isn't expected to change anytime soon, but VHSL officials met with the Governor's office last week on increasing that number, and the office was receptive. The matter will be re-visited in October or November.
The head count would include players, coaches, team support personnel, game officials, scorekeepers, clock operators and necessary school staff, which leaves precious few numbers for actual fans.
The VHSL gave its stamp of approval to begin high school sports. Now it is up to the state to drop the green flag.
As has been the case for the last six months, stay tuned.
Get in the game with our Prep Sports Newsletter
Sent weekly directly to your inbox!