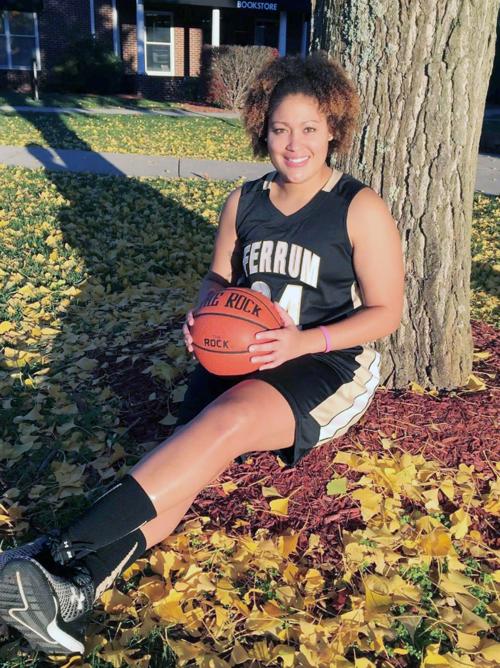 FISHERSVILLE — When Jeremy Hartman was thinking of candidates to join his boys basketball coaching staff at Wilson Memorial, one name kept coming to mind.
Kemani Crawford, a standout on Hartman's 2012 girls basketball state championship team at Robert E. Lee High School, will join Hartman on the Wilson bench next season.
"When you start getting older, you start thinking about your legacy. People talk about coaching trees," Hartman said. "None of my former players have gone into coaching. I kept thinking about Kemani and I knew she would make a really good coach. I just had to find out if she was interested and had the time to make the commitment."
Following her stellar career at Lee, Crawford played at Ferrum College where she helped lead the Panthers to a pair of NCAA Division III tournament appearances. Crawford earned first-team all-conference honors as a senior.
Since graduation from Ferrum, she has been busy as a social worker as well as being a mother to a 2-year old.
"Coaching had definitely crossed my mind," said Crawford. "With a 2-year old, I wasn't sure I could make that commitment. I'm humbled that Coach Hartman offered me this opportunity. I'm excited to get started."
Women coaching boys or men is still a relatively new phenomenon in the hoops world.
Becky Hammon, an assistant with Gregg Popovich and the San Antonio Spurs, and Kara Lawson, an assistant with the Boston Celtics are two of the most notable examples. Lawson just left the Celtics to take the head coaching job for women's basketball at Duke University. There are 11 female assistant coaches in the NBA. In men's Division I basketball there is currently just one female assistant.
"We're making progress in society in a lot of areas," said Hartman. "If you can play the game, if you know the game and can teach the game, it's going to work. There's no reason a female can't be a good coach for the guys. People are more accepting now. I think you will continue to see more women coaching men's basketball.
"I want good basketball people with me," Hartman continued. "Kemani is a great person to have by my side. She talented, she's smart. Her resume speaks for itself."
Hartman acknowledged there are differences in coaching boys and girls..
"I think girls are more coachable and when they believe in what you're doing, they will run through a wall for you," Hartman said. "Coaching boys, guys are more stubborn, more hard-headed. That may be the biggest obstacle Kemani will face. Guys are more likely to question something they're told while girls will usually just do it. Kemani will have to get used to that, but otherwise I don't foresee any problems with her coaching the guys."
Crawford got her first taste of coaching when the Hornets recently held their first open gym.
"I'm just trying to take it all in at this point," Crawford said. "I'm excited to see the coaching side of the game and I'm ready to learn all I can.
"My biggest thing right now is finding my voice with the guys," she added. "I'm a little reserved. I've just got to figure out how best to communicate with the guys so I can help them out as much as possible."
Get in the game with our Prep Sports Newsletter
Sent weekly directly to your inbox!