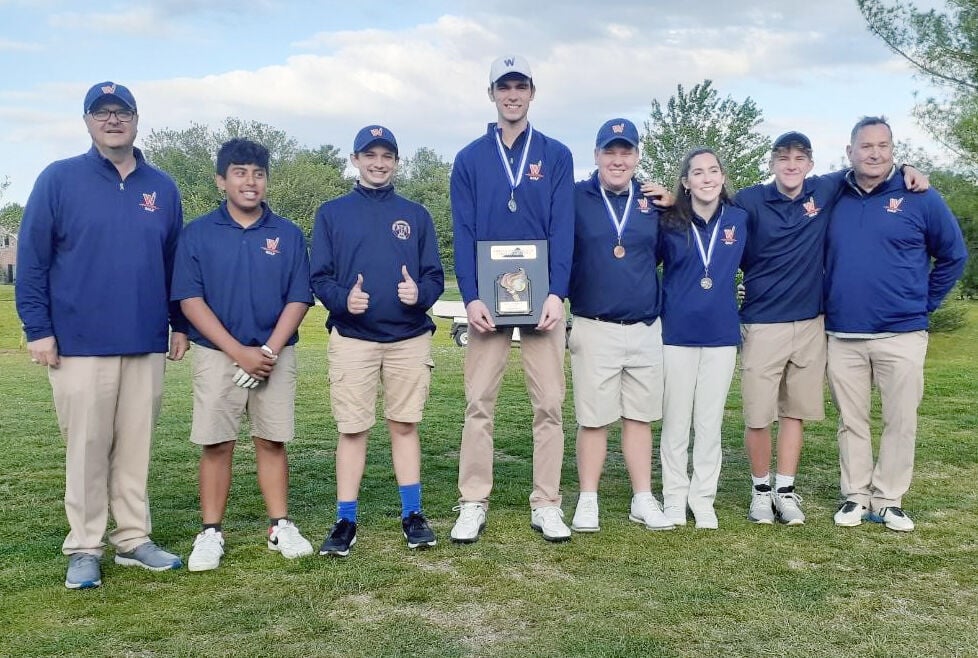 STAUNTON — Grace Christian's waltzed to a 32-shot victory Monday at The Club at Ironwood to capture the school's first VACA state tournament golf championship.
The Warriors had an 18-hole total of 355 to easily outdistance runner-up Faith Christian of Roanoke, which tallied a 387. Timberlake Christian finished third with a 408.
Caleb Maas led the Warriors with an 86, while Preston Fitzgerald and Maddie Helmick each carded 87s. Isaiah Farlow was the fourth Grace counter with a 95.
Fitzgerald, Maas and Helmick were also named to the all-state team.