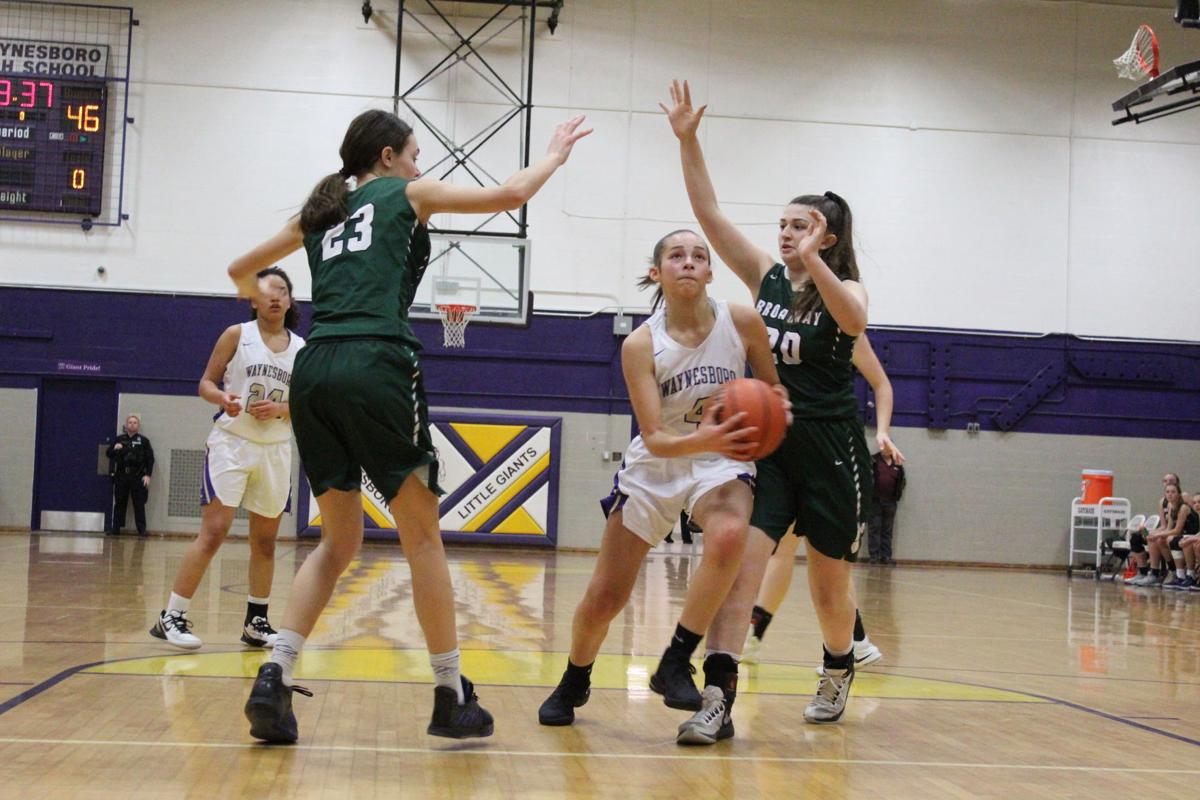 Earlier this week, the Virginia High School League Executive Committee voted to push back the start of athletic competition until December.
On Friday, the VHSL took the next step in the process with a workshop that outlined a detailed draft of the adopted condensed interscholastic plan for the 2020-21 school year.
"I think this is an exciting time. I think we've got a great opportunity with the plan that we have adopted," VHSL executive director Dr. Billy Haun said. "We have not taken any sport off the table at this point. We have the opportunity to provide sports for every kid and every kid a chance to play as we move forward."
The plan, which was displayed during a virtual meeting with athletic directors, administrators and principals across the state, outlined a detailed draft for each season and sport to give coaches a better idea of what a season could look like.
"This is a draft of a draft of a draft," VHSL associate director Tom Dolan said. "This is what the staff has put together as a shell. The Executive Committee is going to make the final decision on what type of calendar process we're going to be in and we're going to make those determinations based on input from coaches, superintendents, administrators and obviously staff is going to try to pull that all together."
Dolan said the draft mirrors the regular VHSL model that includes time for regional and state competition within the truncated season.
"It's a model really based on starting at the beginning of the new year and backing it up for two weeks for practice and being able to start then," Dolan said. "We gave the advantage to start the season a little bit earlier to give the opportunity for as much play as possible."
The schedule will begin in December with Season 1, which includes traditional winter sports such as basketball, indoor track and field, swimming and diving and wrestling. Under this plan, all winter sports will begin practice on Dec. 14 and the first contests would take place on Dec. 28.
Regional and state playoffs would vary by sport. In basketball, regional playoffs would be held from Feb. 8-13 with only the regional champion advancing to the state tournament. This would eliminate state quarterfinal games. The state semifinals would be played Feb. 16 and the state championship game on Feb. 20.
For indoor track and field, regional meets would take place between Feb. 1-6, with the state championship meet offered on Feb. 13. Swimming would be similar, with regional competitions slated for Feb. 3-6 and the state championship meet held on Feb. 13.
Wrestling would hold regional tournaments from Feb. 1-6 and the season would culminate with state championships on Feb. 12-13.
Fall sports, defined as Season 2, would start practice on Feb. 15, with the first competition held March 1. State quarterfinals would be eliminated in field hockey and volleyball, and only the regional champions advance to the state tournament.
In cross country, the draft outlines regional meets being held between April 12-17, followed by the state meet held April 23-24.
Field hockey and volleyball would hold regional tournaments from April 12-17. State semifinals for volleyball would take place April 20,
Boys golf regional tournaments would be held April 12-15, with the team championships offered either April 19 or 20. For girls golf, zone qualifiers will be held April 20-22 and the VHSL championships would take place on April 27.
In football, regional quarterfinals would be eliminated and the top four teams from each region advance to postseason play. Regional semifinals would start April 9 and regional champions must be crowned by April 17. The state semifinals would take place April 24 and the state championship games are slated for May 1.
"We're going to be on an incredibly tight timeline," Dolan said. "We do know that we have inclement weather the becomes a part of this at times in our winter seasons, so it's going to be very critical that regions put in place to allow for modifications that can get the deadlines done so that we can get through the process."
Season 3 — or spring sports — would start practicing April 12, with the first contests starting April 26. Regional play is slated for June 14-19 for baseball, softball, soccer and lacrosse. Tennis regional playoffs are extended from June 7-19 to include singles, doubles and team tournaments.
In baseball, softball, soccer and lacrosse, the regional champions advance to the state tournament. State semifinals for lacrosse are slated for June 22, with the state championship game held June 26. State tournament games for the other three sports will be spread out over the week of June 21.
For outdoor track, regional meets would be held June 7-12. The VHSL state championships are slated for June 18-19 under this draft.
The VHSL plans to spend the next three weeks meeting with coaches, administrators and principals throughout the state to get suggestions on a defined plan.
"This is a starting point that the staff has put together, this is not the final product," Hahn said. "We would want to have discussions with athletic directors, coaches and administrators before we move forward. This is a draft-starting document. This is not a detailed schedule; this is an internal discussion, a draft. This is a starting point for our discussions."
Under this draft, Dolan said there are a lot of pros and cons. Some state events will happen simultaneously with others to make sure the events fit under the current schedule. Some will be played at high schools instead of larger venues based on financial considerations and time constraints.
"We've got to maximize the opportunity were given, in a shortened situation," Dolan said. "As we work through this and as the discussions occur with regards to how you want the regular seasons and championship to look, it is possible that percentage could go up if a different model of championship is chosen. Frankly, this is not a staff decision, the staff is going to show the model that mirrors what our typical championship situation looks like."
The VHSL executive director hopes to meet with regional representative on Aug. 17 and follow up with staff to build a proposal to present to the Executive Committee during its Aug. 24 work session to vote on.
With tough decisions still remaining, Haun believes the VHSL is on the right track.
"Normal doesn't currently exist," he said. "Normally those would be things at your school that you would schedule around, but normal doesn't exist, so we need to think about that."