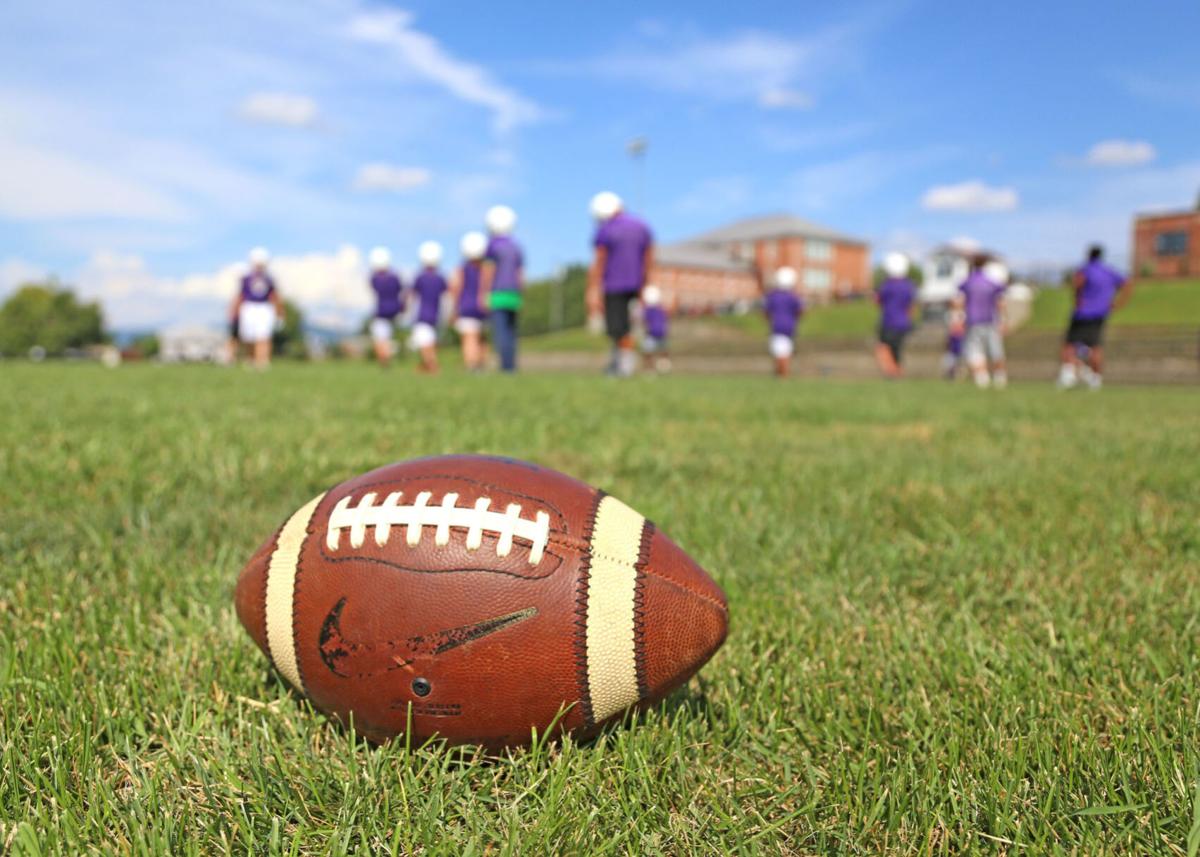 Fall high school sports practices are set to begin in less than two months, but questions regarding the status of students returning to schools in August and September because of the COVID-19 pandemic still remain.
Gov. Ralph Northam announced Tuesday that most of Virginia would move into Phase 2 of reopening, which would allow for some relaxed restraints on gatherings as well as the opening of gyms, entertainment facilities and restaurants, while also maintaining social distancing.
VHSL executive director Dr. John W. "Billy" Haun said Wednesday in a statement the state's governing body for public school athletics and activities are developing plans for the reopening of fall athletics, but it will only happen in accordance with the Governor's directives on when to return to school, when schools can return to practice and when schools can return to competition.
Haun has held regular meetings with region superintendents, principals and athletic directors, as well as with the VHSL sports medicine advisory committee to discus the best course of action when schools return.
The VHSL plans to meet with the coach advisory committees of fall sports to discus developing reopening plans. These meetings are to brainstorm ideas for multiple scenarios related to start dates, safety measures for resuming practices, regular season schedules and state playoffs for fall sports.
"What we have been doing and will continue to do, is to strongly advocate for our student-athletes for a reopening of fall sports and activities," said Haun in a statement. "We know how much has been taken away from our students by the COVID-19 pandemic. We will continue to advocate for them and the return of high school athletics and activities."
Haun, who also serves on the Virginia Department of Education's Return to School Recovery Task Force, along with VHSL associate athletic director Tom Dolan and director of communications Mike McCall, has provided ongoing recommendations to the Return to School Committee.
In addition, the VHSL has worked collectively with other state and national associations, such as the National Federation of State High School Associations, and monitored the NCAA reopening to create guidelines for the return to play.
"It's is important to say, and many already have, as we develop plans there are more questions than answers," Haun said. "Because of that, we cannot put a timeline on when decisions will be completed and announced to the public until many of those questions become answerable."
At the private school level, the VISAA has not made a public announcement regarding its plans for the fall semester.