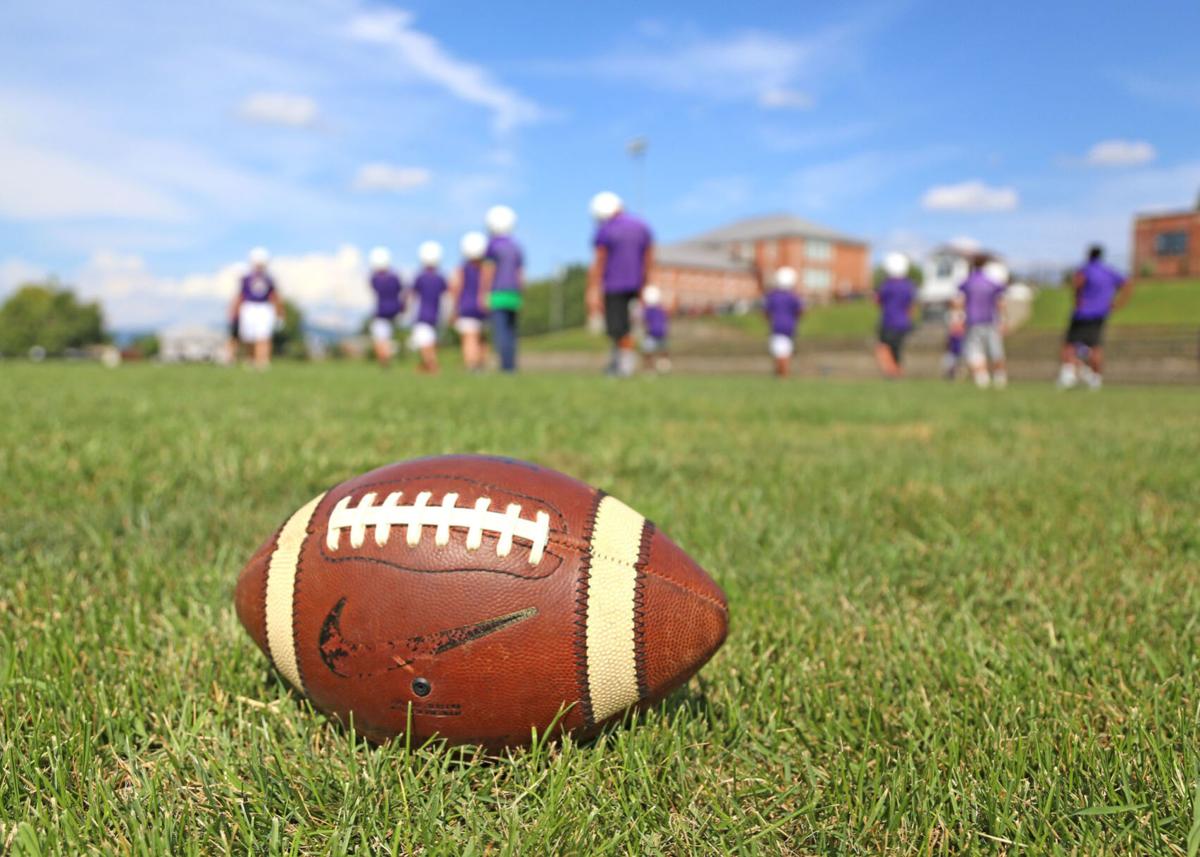 The Virginia High School League will decide July 27 whether fall sports will be played in 2020.
Judging by feedback from VHSL Executive Committee members to three proposals offered Wednesday by the VHSL staff, it appears the league's legislative body is leaning toward holding condensed winter, fall and spring sports seasons beginning Dec. 15 and ending June 26.
While the voting members of the Executive Committee will gather input from schools in their respective regions over the next 10 days, many expressed support during a video conference Wednesday for the following Model 3 proposed by VHSL executive director Billy Haun:
Season 1 (basketball, wrestling, swimming, indoor track) — Dec. 14-Feb. 20 with the first contest date Dec. 28.
Season 2 (football, volleyball, golf, cross country, field hockey, competitive cheer) — Feb. 15-May 1 with the first contest date March 1.
Season 3 (baseball, softball, soccer, lacrosse, tennis, outdoor track and field) — April 12-June 26 with the first contest date April 26.
If the VHSL votes for the condensed seasons and leaves no sports to play this fall, what then?
1. Will the COVID-19 pandemic subside in time for any VHSL sports to be played in 2020-21?
The VHSL state basketball tournament was halted March 12 when Virginia had fewer than 50 total coronavirus cases. The Virginia Department of Health reported 1,084 cases on Wednesday alone. Total COVID-related deaths in the state reached the 2,000 mark Thursday.
Haun has been quoted repeatedly stating that if schools have social distancing in the classroom, it would be impossible to play sports.
2. How many events would be contested in a condensed season?
VHSL officials said Wednesday and again Thursday that schools would be allowed to play "approximately 60%" of their scheduled regular-season games, which would be six football games, 14 basketball games, 10 soccer games, etc.
3. Would spectators be allowed to attend games?
Still to be determined, VHSL officials said Thursday. VDH guidelines used by the VHSL currently limits gatherings at athletic events to 50% capacity with a maximum of 250, including the participants.
4. Would there be state champions crowned in football?
No. Haun said Wednesday that some health departments and school superintendents want to strictly limit outside travel for their students. He is advocating a postseason "bowl" scenario where every team could play an extra game against a regional or nearby opponent.
Haun proposed a 50-50 split in gate receipts between the participating schools and the VHSL with the schools allowed to seek game sponsorships.
He also suggested possible regional or sectional playoff games, citing a historical precedent during the World War II era.
5. Would there be state championships in other sports?
Haun said it could be possible for some team sports to hold a state quarterfinal, semifinal and championship game in the last week of each condensed season. State events in other sports would be under consideration.
6. Would state championships/spring jubilees still be held at their scheduled sites?
VHSL officials said Thursday it would depend on facility availability and which scheduling model the league adopts.
7. What would be the financial impact on athletic departments with condensed seasons?
With 40% fewer home games, gate receipts would figure to suffer a decline, but as Patrick Henry AD Patty Sheedy said Thursday about a reduced home football schedule: '"It's hard to say. You could have five in the fall with [only] 100 people at it, but you could have three in the spring with as many [spectators] as you want."
8. Would natural rivalries disappear?
It is more likely that even with reduced schedules, schools would opt to play local rivals over more distant district opponents, allowing for William Fleming vs. Patrick Henry, or Giles vs. Narrows games.
9. Would invitational events such as Tournament of Champions volleyball at Patrick Henry or Chance Harman Classic basketball at Floyd County be held?
Roughly 60% of a regular-season basketball schedule would allow for a maximum of 14 games. A volleyball team might be limited to 10 games and maybe a tournament or two. Some invitational events would be in jeopardy.
10. With no VHSL fall sports, would some athletes look to move out of state to play this fall?
Martinsville athletic director Tommy Golding cited that concern last month. Franklin County principal Jon Crutchfield said border schools in his region (6A) such as football powerhouse Oscar Smith have major concerns about losing athletes.
11. What would a football preseason look like?
Football teams traditionally have 20 days of preseason practice. Would that be possible from Feb. 15 before the first game of a "winter" football season or would the preseason be reduced?
12. How would teams travel by bus if social distancing is in effect and how much would it cost?
Extra buses, if they are even available, would be needed to maintain social distancing or schools would have to come up with other means of individual transportation.
13. How would students return for practices if they are not on campus at the end of a school day or would athletes be allowed to practice on days they are not scheduled to be in school?
This could be an important problem to solve. Several school divisions will have their students split some school days in half with 50% of the students going home by lunchtime. Others have students going on alternate days.
14. Would the VHSL face a lawsuit from a student-athlete citing inequitable treatment under such a condensed 2020-21 schedule?
The VHSL has been in frequent discussion with its legal counsel, Craig Wood, about many issues.
VHSL associate director Tom Dolan said Wednesday that while the COVID-19 pandemic might provide the league with a larger legal safety net, any lawsuit still would result in expensive attorney fees regardless of the outcome.
15. Would athletes who played traditional fall and winter sports still do both if the seasons are flipped?
Smaller schools might have to face the prospect of very small roster sizes in some sports. Players injured in basketball might not be available to play football, or football athletes might choose to skip basketball.
16. Would there be enough officials, many of whom are in the 50-70 age range, to referee games?
Some associations already have been facing shortages of officials. If healthy professional athletes are opting out of their seasons, it would not be surprising if some high school officials chose to sit out.
17. If football overlaps with spring sports, would schools have enough fields to accommodate all of its teams?
Crutchfield, who is a former high school football coach, expressed this concern Wednesday, as Franklin County is one of many schools with grass fields on campus.
18. Would some JV and middle-school sports be "furloughed" to save wear and tear on overused grass fields?
19. If the condensed spring sports season is delayed and runs past July 1, would athletes need new physical exams as is required?
This requirement could be waived or modified.
20. Repeating Question 1 because everything hinges on this: Will COVID-19 subside in time for any VHSL sports to be played in 2020-21?