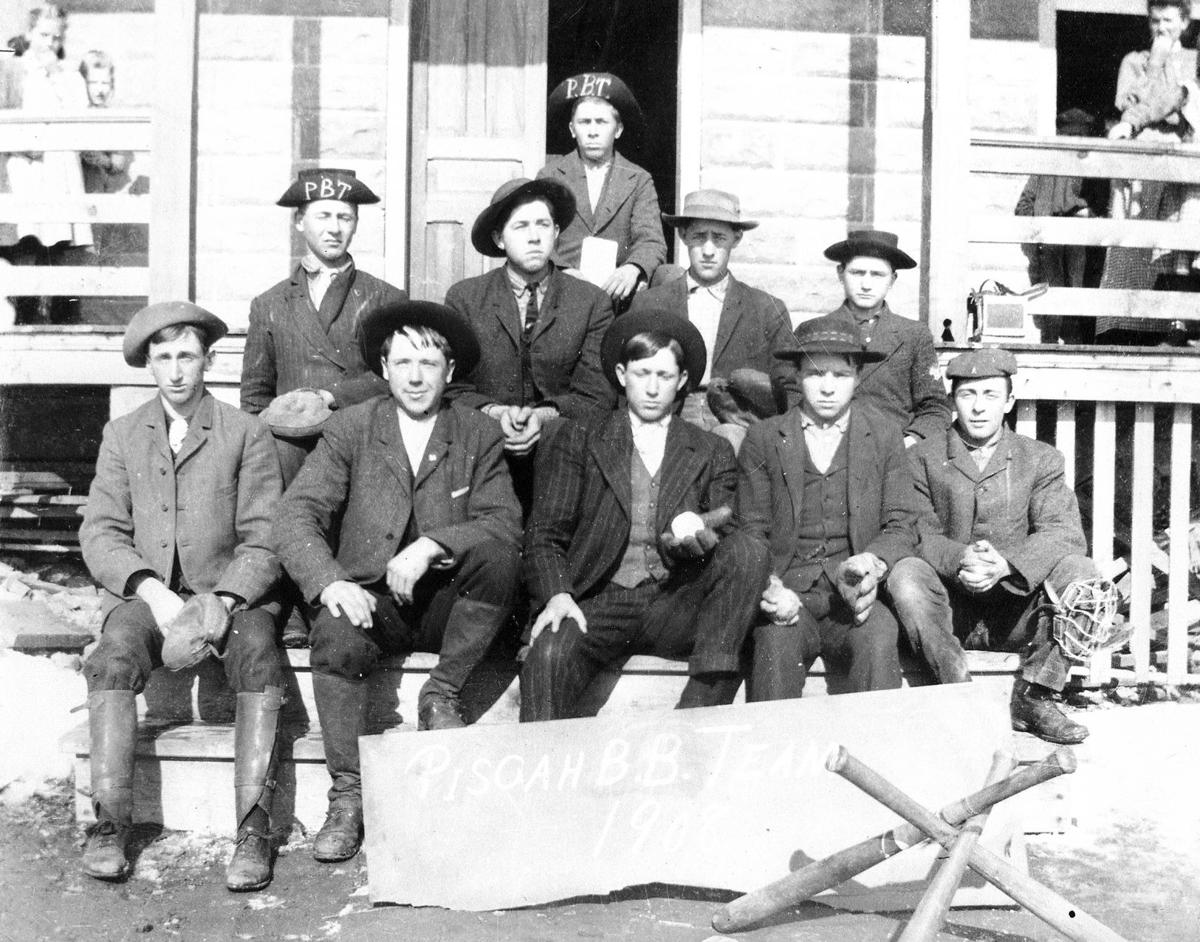 At one time, baseball was far and away the most popular sport in America and in Augusta County.
Not only did schools have baseball teams, but every little community had its own team and its own local legends. This photo of the Mount Pisgah team, taken in 1908, is probably associated with the small country school that was part of the Mount Pisgah (pronounced "Piz-gee") community located west of Fort Defiance. Individuals identified in this picture include John and Oney Alexander, John Link, Bernard Sheets, and two Hulvey brothers — all family names that have always been associated with the Fort Defiance area of the county.
The community is associated with what today is known as Mount Pisgah United Methodist Church. The church began as a United Brethren Church in the 1850s. At that time it was known as Spitler's Chapel. The denomination became the Evangelical United Brethren in 1941 and later merged with the Methodists to form the United Methodist Church.
As far as baseball in the county was concerned, obviously today's baseball players would recognize a lot of things if they could travel back in time and meet this team of young men. The baseball bats, catcher's mask, and gloves are all familiar but a little less sophisticated than what we would see today.
The uniforms, however, are quite a bit different. No doubt today's players would balk at wearing suit jackets, vests, and ties when they stepped on the diamond. The PBT (Pisgah Baseball Team) hats, too, give us a bit of a smile. Not all of the members of the 1908 Mount Pisgah baseball team wore interesting hats, but several were quite the sports fashion plate for the time period.
Despite the differences, lovers of baseball would most likely enjoy watching a 1908 game, just as Americans across the country in the early 20th century did. For the record, there were 16 Major League teams in 1908.
One important event that happened in the big leagues that year was that the Boston team launched its new nickname, the Red Sox. And, guess who won the World Series in 1908? The Chicago Cubs!
Get in the game with our Prep Sports Newsletter
Sent weekly directly to your inbox!