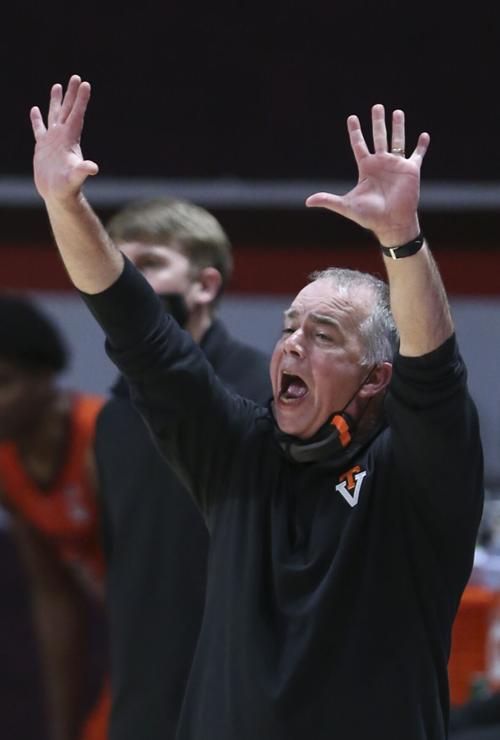 BLACKSBURG — On one of the final plays of consequence Tuesday night, Duke guard Jeremy Roach tried to drive the lane.
Virginia Tech's Keve Aluma met him there. Aluma didn't just block the shot; he smothered it, ripping the ball away with both hands.
Yes, the Hokies are for real.
This is more than just a good start. After beating Duke 74-67 at Cassell Coliseum, the Hokies are 3-0 against ranked teams and playing like a team that could finish in the top third of the ACC.
Even without the sellout crowd that normally would be cheering every big play, Tech built an 18-point lead with unconscious first half offense, then beat back a spirited Duke rally in the second half.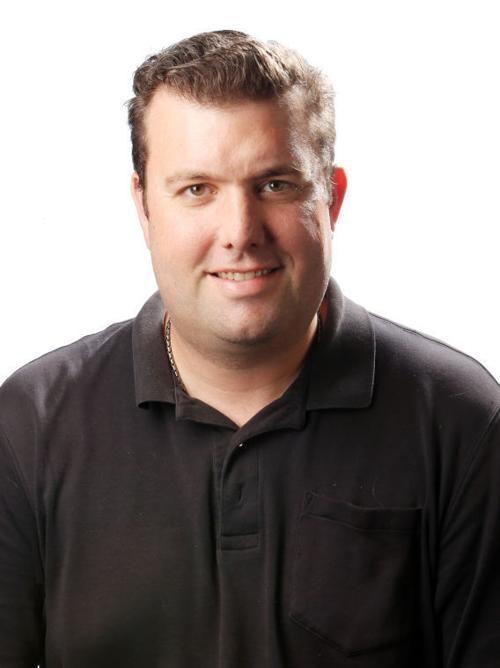 The Hokies, a team of Lilliputians just one year ago, outrebounded Duke 34-33. And against a team that entered the day ninth in the country in steals per game, Tech turned it over only 10 times.
The fact that this was a battle between two ranked teams in the middle of January was a cause for celebration in itself. What Mike Young has done in his two years on the job is extraordinary.
Don't forget what he inherited last season.
The Hokies had only one player taller than 6-foot-7 on their roster in an inexperienced John Ojiako. So much of the talent that Buzz Williams had taken to the Sweet 16 in 2018-19 — Nickeil Alexander-Walker, Ahmed Hill, Justin Robinson, Kerry Blackshear Jr. — was gone.
After a hot start, the final record reflected the rebuild. Tech dropped 11 of its final 13 games to finish 16-16 overall and 7-13 in the ACC.
"Things are in place," Young said after the Hokies bowed out in the first round of the ACC Tournament. "The foundation is in place."
Returners such as Wabissa Bede, Jalen Cone, Tyrece Radford, Naheim Alleyne and Hunter Cattoor formed a solid nucleus that takes care of the ball and can shoot 3-pointers. And the additions of post players Aluma and Justyn Mutts addressed the team's most glaring needs for size and rebounding help.
Most of all, Young's Hokies play like a team. That was evident last season even when the wins weren't coming in bunches. November victories at Clemson and against No. 3 Michigan State in Hawaii provided hope that Tech would be a tough out even with one of the nation's smallest rosters.
Even still, the Hokies were never supposed to be ranked and on even terms with Duke just one year later. Not this early.
Tech looked like much more than just a team that could hang around on Tuesday. The Hokies made a staggering 16 of their first 21 shots — and they came from all over the lineup. Radford layups. Cone and Alleyne 3-pointers. Aluma putbacks. Mutts muscle-moves inside. A Bede pull-up jumper.
The smart pass seemed to get made every time. During one sequence, Mutts passed out of a double-team to a streaking Radford, who scored with ease to make it 38-21 Hokies.
The Blue Devils, ranked No. 9 in the preseason, have yet to beat an upper-echelon opponent this season. They're 0-3 against ranked teams.
But they're still the Blue Devils. Beating them any time is special, whether it's in front of a packed house or an intimate crowd of 250, as was the case Tuesday.
It won't be the last big win Tech gets this season. Of that, you can be certain.
Aaron McFarling reports for The Roanoke Times.