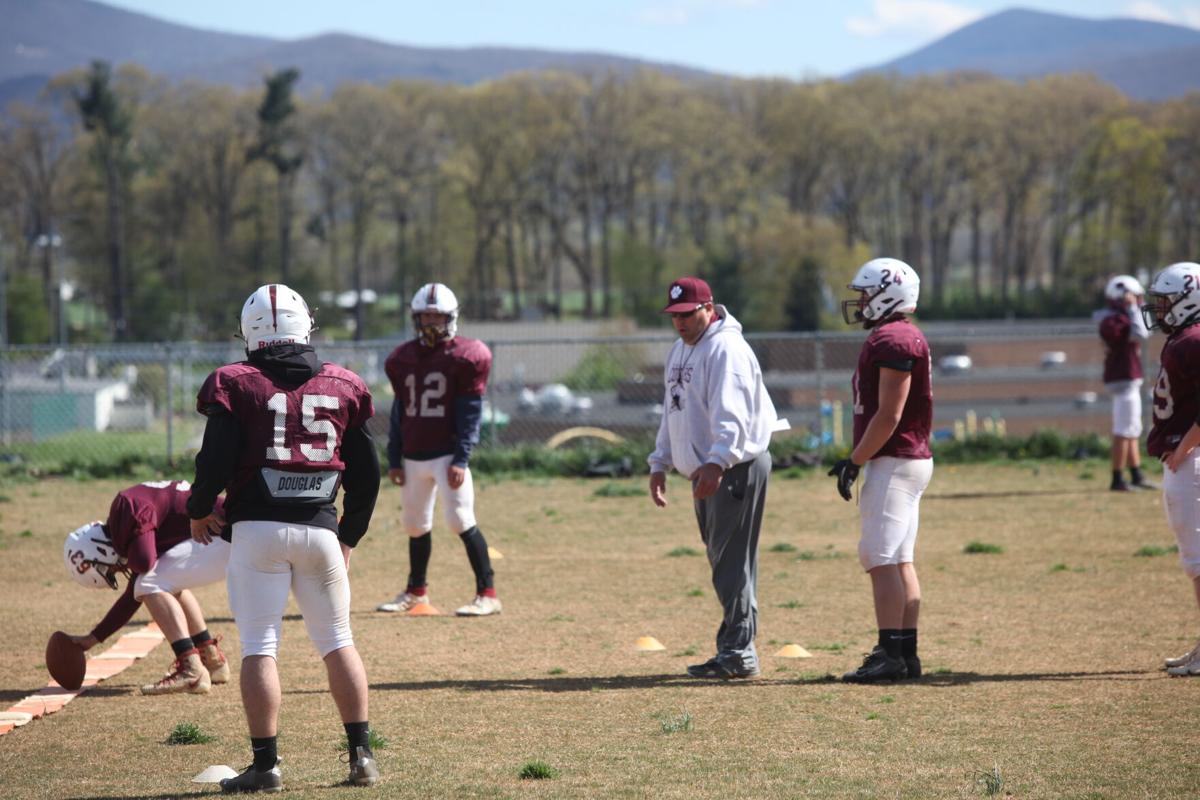 STUARTS DRAFT — Can an immoveable object stop a high-powered force?
That is going to be the big question Saturday when Stuarts Draft and Appomattox County collide in the Class 2 state championship for the second consecutive season.
Draft's defense has been a virtual stonewall all season, allowing only three opponents to score in double-digits through nine games. One of those games was the classic against Riverheads when the Gladiators kicked an overtime field goal for a 10-7 victory, which has been the Cougars only loss just as it was on 2019.
Ironically of the 12 teams playing for state championships Saturday across the six classifications, Stuarts Draft is the lone team with a blemish on its record.
The Cougars' defense will have to be at peak form to keep from having six undefeated state champions for the first time since the Virginia High School League moved to the six-class format in 1986 when there were two divisions (i.e. Group A, Division 1) within each classification.
When the two teams met in the 2019 championship at Salem Stadium, Appomattox County came out with a 42-21 victory. The Cougars, playing in the school's first title contest, hung with the Raiders, but Appomattox County used its speed and athleticism to break off big plays at opportunistic times to keep Draft at bay.
Appomattox County comes into Saturday's showdown riding a 20-game winning streak. The Raiders haven't lost since Sept. 13, 2019, when Heritage-Lynchburg blew them out 52-14. Appomattox County has been doing the blowing out since with the closest margin being a 21-7 victory over Gretna.
The Raiders are going for their fifth championship in six years. They started the run in 2015 by crushing Clarke County 42-7. After drubbing Richlands 42-7 in 2016, they earned a three-peat in 2017 by overcoming Robert E. Lee (now Staunton) 38-34 with a touchdown in the final minute. Their chance at a four-peat ended in 2018 when Radford ousted them in the regional championship 28-25.
The Raiders, members of the Dogwood District, scored at a 56.8 clip during the regular season, but that came against three overwhelmed district opponents in a five-game schedule that had to be overhauled because of COVID-19 protocols. They played Class 1 Altavista (42-6, 57-12) and William Campbell (49-0, 53-0) twice, and blasted Nelson County 83-6.
During three postseason games, the Raiders have produced 41, 48 and 51 points in home victories over Radford and Glenvar before making the long trip to Big Stone Gap to battle Union in last Saturday's state semifinals.
Glenvar is a common opponent during the abbreviated 2021 season. The Cougars opened on Feb. 26 in the snow and cold against the Highlanders, scoring a lopsided 27-0 decision.
Draft's defense may get most of the attention, but the offense isn't too shabby either, averaging 31.6 points during the regular season. That production hasn't dropped off in the postseason with 45 points against county rival Buffalo Gap to begin the playoffs, 20 against Strasburg in the Region 2B championship and a 44-point outburst against Poquoson in the state semifinals.
The old adage of 'defense wins championship' will be given a stern test in a few hours.